It's a funny old season in North America, particularly for the famous ski states of California, Colorado and Utah which have stayed fairly dry since November and sadly there's little sign of much of a change on the horizon.
So there's limited open terrain – 25-45% of normal at most areas – and little of the famous dry light powder to be found.
Further north things are rather better and there has been some fresh snow in the past week in states like Montana and Washington State as well as north of the border in Alberta and BC – here some ski area bases have built to 3m/10 feet now.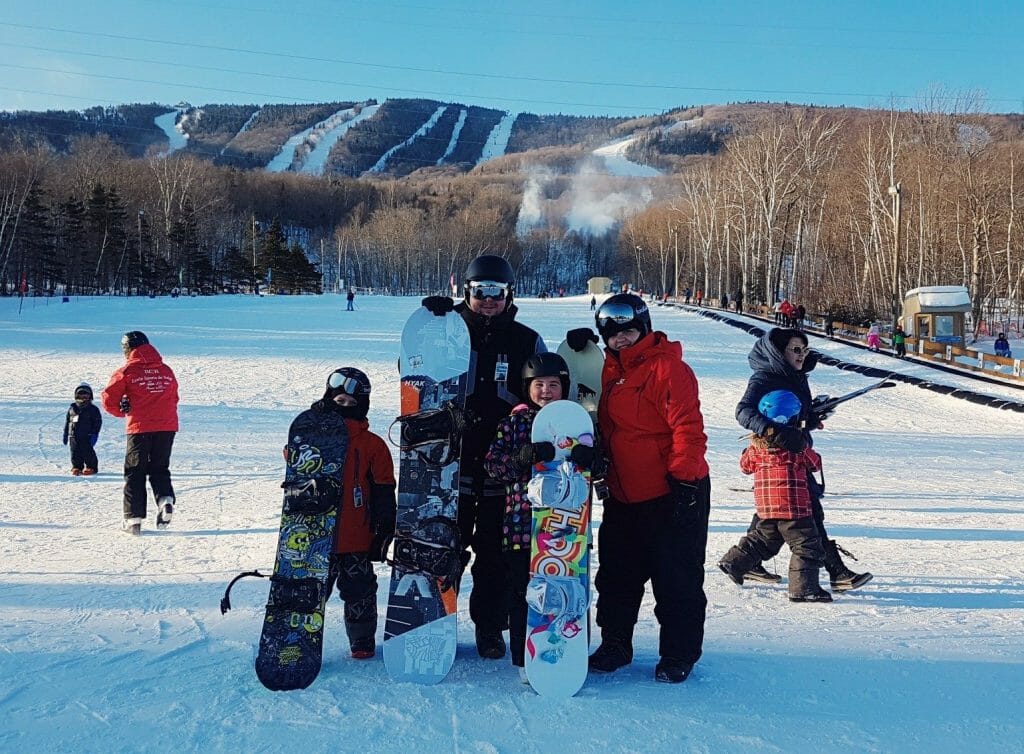 In the East it has stayed very cold and sometimes snowy.  Stowe in Vermont recently reported a powder day after receiving 30cm/12 inches in 24 hours (pictured top) and there was snow in Quebec too (Mont Ste Anne pictured above).  But there have also been very low temperatures with some areas equaling record lows last recorded 100 years ago, which have caused some ski areas to close occasionally for safety reasons.