Yosemite Mariposa County is one of California's top family-friendly destinations. There are a number of fantastic different things to do in Yosemite with children, whether families are looking to simply explore Yosemite's many hiking trails, or discover new places such as the groves of giant sequoias. For those looking for an adventure why not try horseback riding and view Yosemite from the saddle or, cool off and make a splash at the Splash N Dash Aqua Park.
See here our pick of the best six family activities to enjoy whilst exploring Yosemite Mariposa County.
Make a splash at the Splash N Dash Aqua Park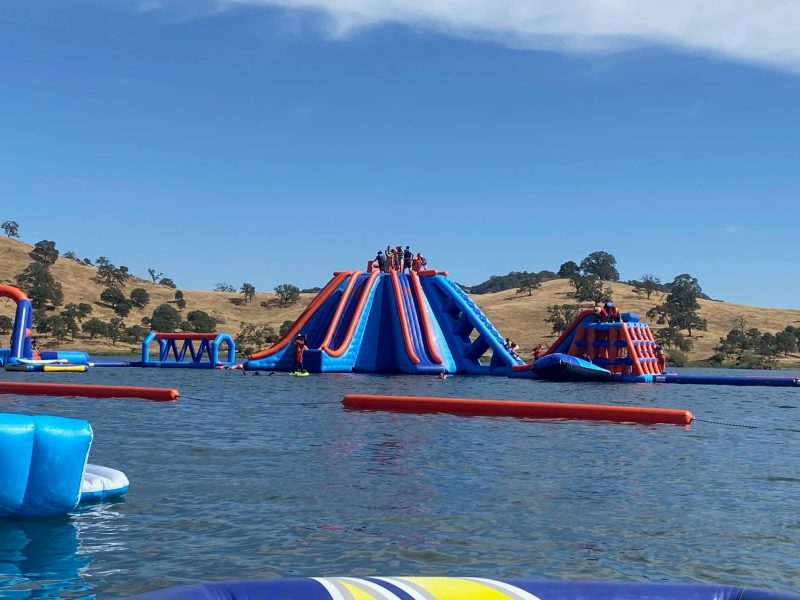 Splash N Dash Aqua Park is opening back up on 4 June 2022 inviting visitors to cool off in the warm Yosemite sun. With new features including an additional 76,000 square feet of park crowning it the largest inflatable water park in California. The impressive 125,000 square feet flotilla of inflatable obstacles offers an incredible experience and is the perfect attraction for those seeking over-the-top adventures. The aqua park offers three different routes with four different challenge levels – from easy to challenging. Elements include the Action Tower XXL which will test visitors' endurance through climbing, jumping, crawling and sliding, the Dome, an obstacle with bounce challenging visitors' athletic abilities, the Swing, testing the balance, concentration and skill of visitors with a narrow beam requiring much more than speed to stay on it and more. In addition, the park has an upgraded Lazy Splash Area for adults, an increased number of Cabanas with a cooler, ice and food and drink service, Movies on the Beach taking place every Friday and Saturday night, beginning 10 June and more.
Take your holiday by the reins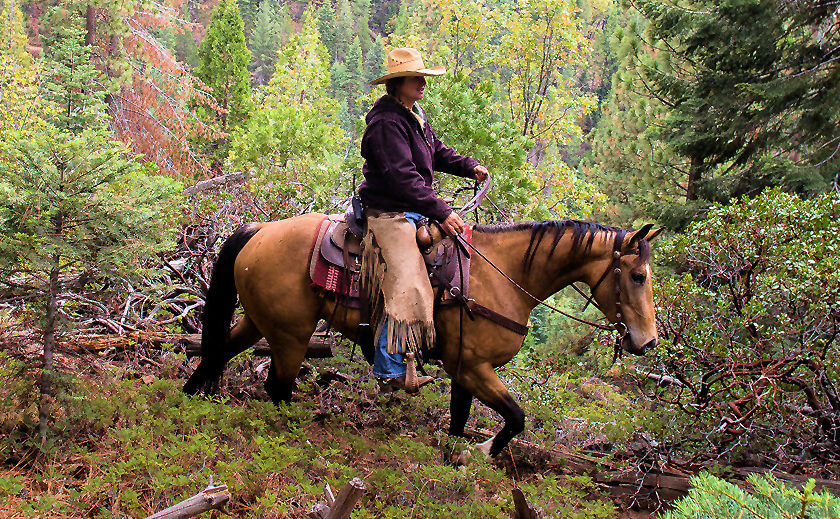 Whilst holidaying in Yosemite enjoy a horseback riding adventure as a family with Yosemite Trails Saddle and Sleigh Company. Located in the secluded Sierra National Forest, families can sign up to one or two hour horseback riding trails. Groups are guided by a real Yosemite Cowboy taking them along a mountain trail, surrounded by towering pines, lush alpine meadows and the bluest of skies. Whilst being guided, enjoy the exhilaration of riding a horse through a mountain stream. There is no better way to explore and get a glimpse of Yosemite than on horseback with the Big Creek trail being the perfect choice for the first time rider.
Let off steam at Yosemite Sugar Pine Railroad
The Yosemite Mountain Sugar Pine Railroad is a throwback excursion located 10 minutes from the southern entrance of Yosemite National Park off Highway 41 near Fish Camp. This all-aboard attraction offers rides on two historic steam engine locomotives along the narrow gauge right-of-way of the Madera Sugar Pine Lumber Company. The on-site museum details the local logging legacy and is open from April – October.
Visit the Giant Sequoias at Mariposa Grove
Located in the southern portion of Yosemite, the Mariposa Grove of Giant Sequoias is the largest sequoia grove in Yosemite and is home to over 500 mature giant sequoias. It is the perfect place to go for those with young children offering a number of fantastic photo opportunities. Among the most popular specimens in the grove is the Fallen Monarch which was made famous for an 1899 photograph of the US Cavalry officers on their horses up on top. Another must-visit tree is the Bachelor and Three Graces, again this beautiful cluster is the perfect place for a family photo. The most famous tree in the grove is the Grizzly Giant, one of the largest trees in the Mariposa Grove and, at an estimated age of 2,700 years, one of the oldest living sequoias.
Family-friendly hiking routes
Yosemite Mariposa hosts a number of easy hikes with some routes being paved and stroller-friendly, such as Glacier Point, Cook's Meadow and the Valley Loop trails. Those travelling to Yosemite with teenages or older children can try out some more challenging hikes such as the trail to Sentinel Dome and Taft Point or Vernal Falls trail. To keep kids walking choose a hike with the reward of seeing a waterfall at the end. The hike to Lower Yosemite Falls offers views of the waterfall for most of the trek making it even more appealing to children.