The French ski resort of Les Gets, already boasting a strong reputation as a family-friendly destination with its sweet-making workshops, mechanical music museum and little train resort shuttle, has a new attraction this winter the Alta Lumina Park.
The idea is a one-kilometre long trail through the Lac Des Ecoles forest which immerses visitors in what a resort spokesperson says is, "an enchanted world of light and imagery," who added,
"As night falls in the heart of the forest, follow the illuminated trail with a series of images that tell a story linked to the DNA of the territory, in a poetic way, using lights, all sorts of images, set design and interactivity."
The park has already opened this summer and been a big success already but is expected to really come into its own during the darker, winter months.
The new attraction is the result of almost a year of work in collaboration with the team at Canadian company Moment Factory, the producer and designer of the experience. Present in ten destinations around the world, for Les Gets the self-guided experience that lasts from 45 minutes to an hour.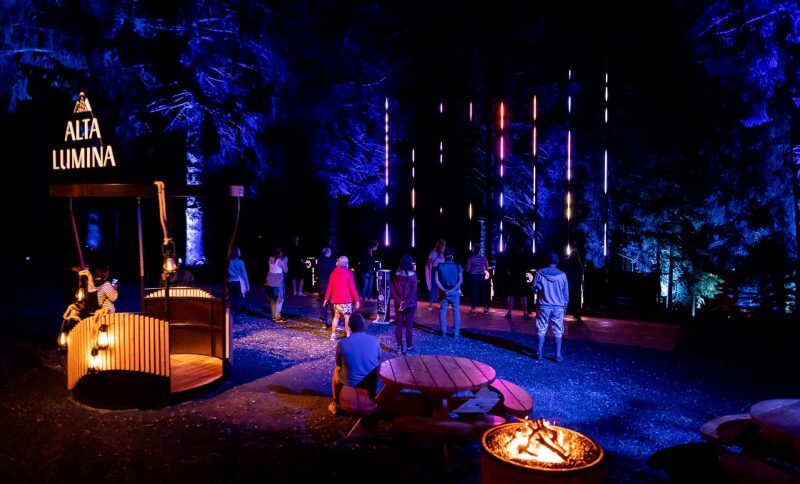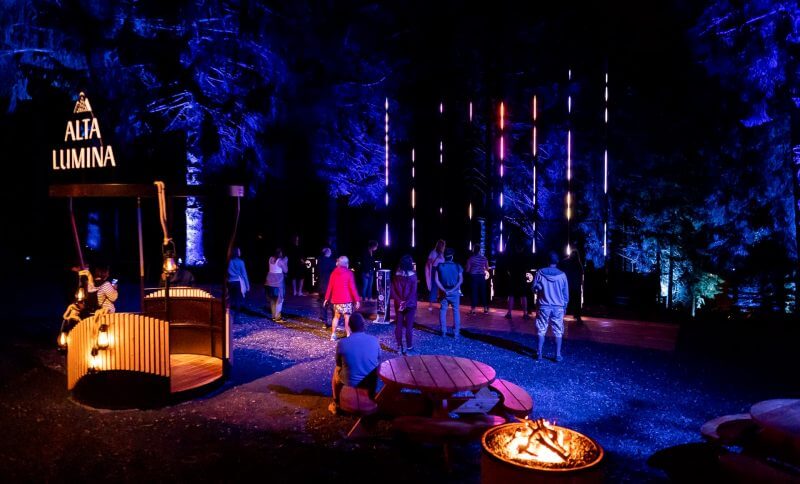 Prices are 10 € for children aged 5 to 15 years of age and 19 € for teens aged 16 or above. Young children (4 and under) are free and a family pass (2 adults + 2 children) is available for 53 €
All images credit Moment Factory.