A new podcast series for skiers has launched, with snow-crazy celebrity guests talking skiing, favourite resorts, music and much else besides to the backdrop of their own personally curated playlists of songs.
The first 3 episodes of 'Off Piste' are available to listen to now as Damon Hill, Heston Blumenthal (pictured above) and Frank Gardner talk to regular hosts BBC Ski Sunday's Chemmy Alcott along with Amin Momen of ski travel specialists Momentum Ski, the company behind the new venture (pictured  above with Heston).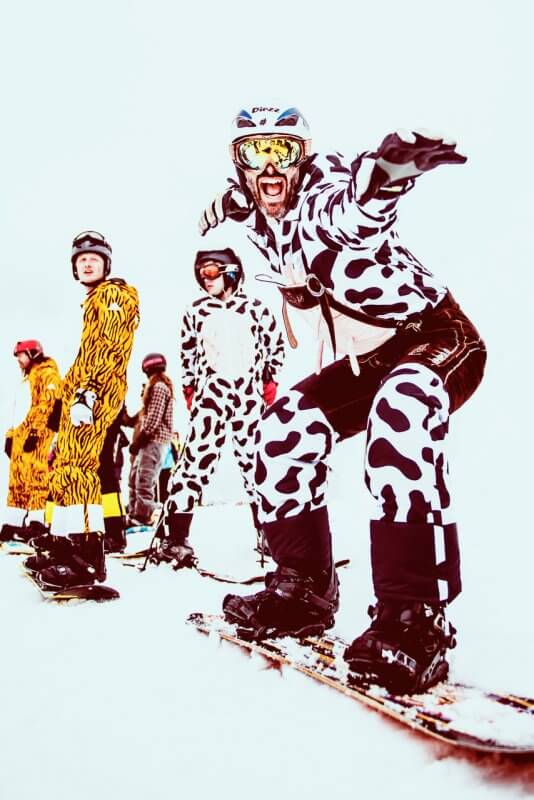 In the coming months the duo will be talking to Heidi Range, Molly King, Tom Kerridge, Colin Jackson, Neil Dr Fox , Marcus Brigstocke (pictured above at the Altitude Comedy Festival he co-organises in Mayrhofen each spring) and many more celebrity friends.
Each episode comes complete with music-of-the mountains interludes chosen by the VIP guests.
"It's our kind of ski version of Desert Island Discs, digging deep into the powder rather than the sand, as our guests slalom through positives stories, with some great content," says Amin, adding, "There's not much snow on the average desert island, but that doesn't mean you can't enjoy some great discs chosen by mountain celebrities instead."
"I was re-introduced to skiing some years ago by Amin. I have loved our times in the Alps together enjoying great snow, great food, great wine and a little après -ski! So I was delighted when Amin asked me to come and join him and Chemmy on their new 'Off-Piste' show to tap into memories triggered by a winning recipe of music, banter and laughs. I hope you enjoy listening as much as we enjoyed making it!" said Heston Blumenthal.
"I always say the key to good skiing is finding your rhythm….. the beat of your pole plant – the transition bounce between turns – it's all about your inner music!" says Chemmy (below), "By asking our celebrity guests to share their most memorable ski experiences plus their top tips for a great winter holiday and their favourite songs, we've created some epic off-piste chats."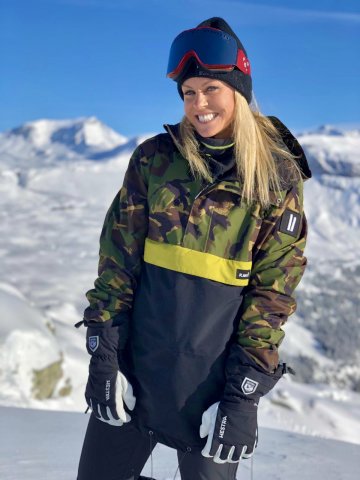 The Off Piste team also plan to play tracks sent in by listeners too as well as any inside tips on resorts.
Listen to Off Piste here, or for the full experience with the music tracks included as well, look us up and listen exclusively on Spotify by searching Momentum Ski Off Piste.
"Give it a listen and dream of skiing again," added Damon Hill.