American ski-mountaineer Adrian Ballinger has completed the first ski descent from the summit of Makālu, the fifth highest mountain in the world at 8,485 metres (27,838 ft). It was Ballinger's third attempt to ski the mountain, sometimes known as 'Big Black', after unsuccessful attempts in 2012 and 2015.
The peak is one of the world's 14 "eight-thousanders" – mountains that are more than 8,000 metres (26,247 ft) in height above sea level and considered to be sufficiently independent from neighbouring peaks. In Makālu's case that's 19 km (12 miles) southeast of Mount Everest, on the border between Nepal and Tibet.
Most of the "eight-thousanders" have now seen first ski descents, most taking place since the year 2000. The pattern is similar to the period from 1950 to 1964 when all were first climbed for the first time. Following Ballinger's descent of Makālu only one of the 14, third-highest Kanchenjunga (8,586m/ 28,169 ft), remains un-skied.
Ballinger, with climbing partners Dorji Sonam Sherpa and Pasang Sherpa (above), reached Makālu's true summit having endured sheer drops and whiteout conditions.
After a 10 minute rest at the summit Ballinger climbed back down 15 metres of an exposed ridge before clipping on his skis to start his descent in whiteout conditions, which ultimately totalled around 2,500 vertical metres from the summit, with some sections of sheer cliff face needing to be rappelled down.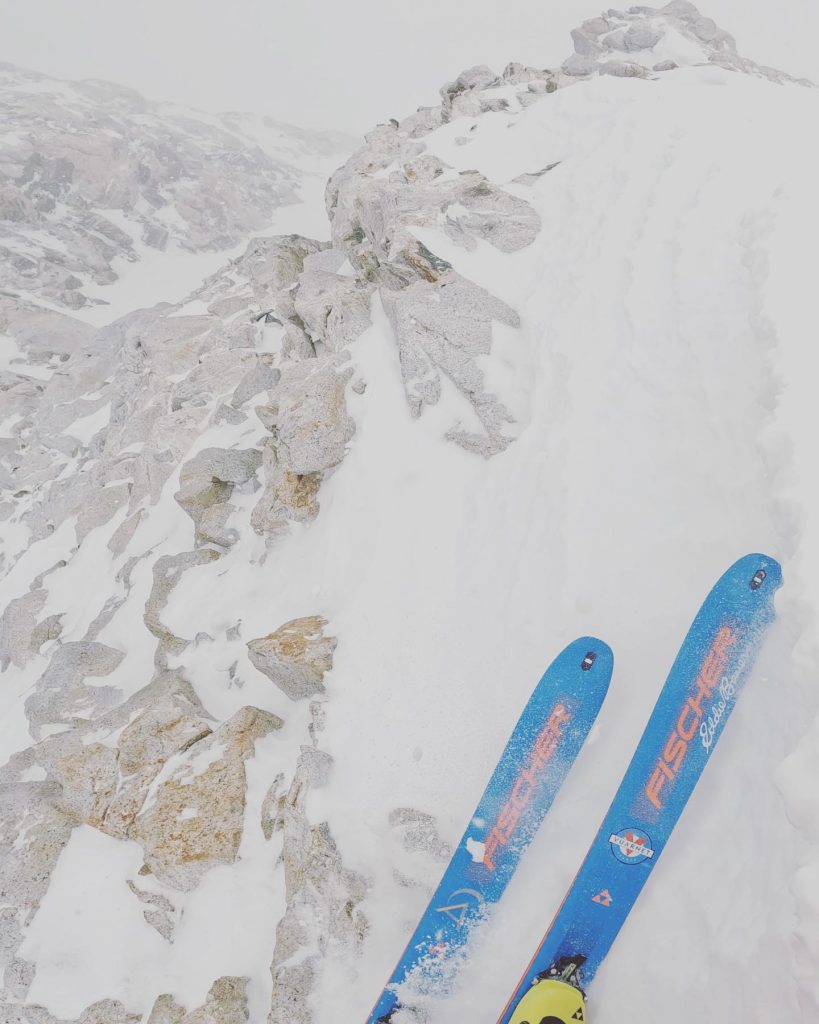 "Skiing has always been my deepest passion as a human since I was a kid," he told Outside Magazine, adding, "And then I have this talent and career of climbing 8,000-meter peaks. The combination of the two was really natural for me."
Ballinger has also skied the world's sixth highest peak Cho Oyu (8,188m / 26,864 feet), twice, as well as eighth highest, Manaslu (8,163m/26,781 feet). He has also made unsuccessful attempts to ski Everest and 4th highest Lhotse.
The descent involved skiing through the highly technical French Couloir and a 50 metre descent by rope over a sheer rock face, carrying his skis, finally crossing over hard packed snow to reach Camp 3. After stopping for a coffee Ballinger continued over the icy Makalu La face section to Camp 2, considered the most dangerous part of the descent. He stayed close to the climbing route and passed bemused climbers making their ascent as he skied down. The lower section, below Camp 2, was a less exposed area of glaciated mountain which Ballinger described as, "Not good skiing but great skiing."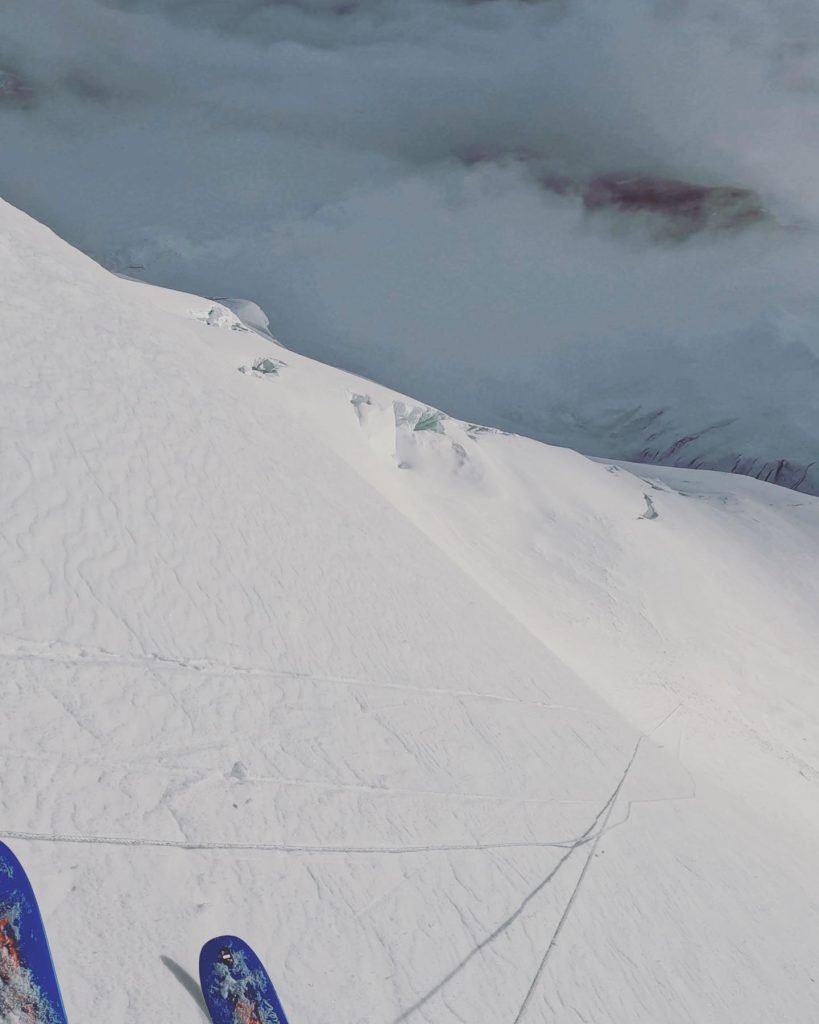 (Images credit Adrian Ballinger/Facebook)