Love it or hate it, Brexit may be upon us, but after the initial shock of the vote result stopped us from booking holidays for a few weeks, the realities have gradually begun to sunk in. Namely:
1: We can't do anything about it.
2: Nothing much is going to change for at least two years, and we won't even get an idea of what's going to change until the ski season is well underway.
3: It should keep snowing and whatever happens we still want to go skiing.
It's perhaps because of point 3 in particular that tour operators report they're seeing bookings start to build again after that initial post-vote fortnight we spent in shock.
"Although Brexit has had some impact on currencies, when you allow for the fact that a percentage of the holiday cost is the flight, which is in pounds, the impact on the overall cost of a holiday is relatively low," says Richard Rice, owner of tour operator Ski Safari. "We have seen bookings slow a little, but we remain confident that skiers like to ski and will still book their skiing holidays. So it's very much business as usual."
That means that the 16–17 new destination lists are out and, along with the familiar choices, there are a swathe of new options to ponder:
Alps
Most tour operators have announced some new destinations in the Alps, but the majority are already offered by others.
An exception is Praz de Lys, a new addition to the programme of French-specialists Peak Retreats, who describe it as "a hidden gem set in a beautiful tree-lined area with views of the incredible Mont Blanc, just a short drive from Geneva Airport. An ideal family resort with a beginner's area situated in the heart of the resort, and one of the most extensive cross-country areas in Haute Savoie, with 60km of tracks nestled amongst amazing scenery and nature."
Crystal have a "kind of" new Alpine destination in Hochsölden, which is a small resort that shares Sölden's ski area. Hoch is of course German for "high", and "small, intimate" Hochsölden is one of the highest in Europe at 2,090m, "the ideal choice for serious skiers and boarders," Crystal say.
Scandinavia
Iglu Ski have added Oslo in Norway to their portfolio, offering a city break in a capital which is home to a mid-sized ski area along with a rich Olympic heritage.
"The great thing about Oslo is that the ski area is really close to the city, just 30 minutes by train from the centre, and there's a variety of terrain for everyone, from easy slopes for beginners to fun, varied pistes for all the family," says Krystelle Kubicki, Digital Ski Editor at Iglu Ski.
Crystal have added two more ski resorts in Finland, Levi and Ylläs, as well as Trysil in Norway, this winter. They now offer six ski areas in Lapland. Ski holidays in Finland were increasingly popular with Brits up to the economic crash in 2008, after which they all but disappeared from the leading UK tour operator's  brochures. Since then they've been regaining lost ground, and Crystal's selection now also includes Iso-Syöte, Pyhä, Ruka and Salla with Inghams (who also offer Levi and Ylläs) also having Saariselkä as an option.
"We tend to recommend Scandinavia primarily to families, but the truth is that with all of its charm and potential for adventure, Finland is suited to anyone looking for more than an average ski holiday. There are so many other activities available which makes it particularly attractive: an overnight at the Ice Hotel, glass igloos, ice fishing, husky and reindeer safaris, snowshoeing, cross-country skiing, walking and more. And if Santa Claus can make his home there then it must be pretty special" a Crystal statement reads, continuing,
"As well as ensuring excellent ski conditions, Levi and Ylläs' high latitudes also mean a vastly elevated chance to witness one of the world's most sought-after phenomena – the Northern Lights."
North America
Canada's Sun Peaks resort in British Columbia seems to be the flavour of the month for a new North American destination this winter. Not only have Crystal added it to their options, but the Snowbombing Festival say they'll be staging their first-ever fest outside Europe there next April.
Asia
You will read on other pages of this magazine the exciting news that you can now buy a package holiday to ski in Iran with British company Mountain Heaven. There's a new Club Med resort opening in China which you'll find covered in our feature on skiing in China. Tour operators are also taking advantage of more flight routes to Canada (see 'New routes' feature) and to Salt Lake City in Utah (see our separate feature on that too!).
In China, also featured on other pages of this magazine, Club Med has announced the opening of it highly anticipated new ski resort, based in Beidahu, the company's second Chinese ski resort and the fifth Club Med resort in China overall. Beidahu has 19 ski slopes with runs for all levels, from beginners to more confident skiers.
Finally, Ski Safari are adding the Japanese resort of Kiroro to their list of destinations for the coming ski season. Located on Japan's famously snowy north island of Hokkaido, a two-hour drive from Sapporo Chitose Airport, the resort averages a massive 14 metres of snowfall each winter and has eight lifts servicing 21 runs (the longest of which is four kilometres). Lift lines are rare and there's expansive off-piste available. There are two hotels at the resort base which together provide more than 400 rooms, plus a wide range of restaurants and activities.
Due to its proximity to other Hokkaido resorts such as Niseko and Rusutsu, Kiroro can be easily included in a twin-centre or multi-resort itinerary such as the Hokkaido Explorer Safari.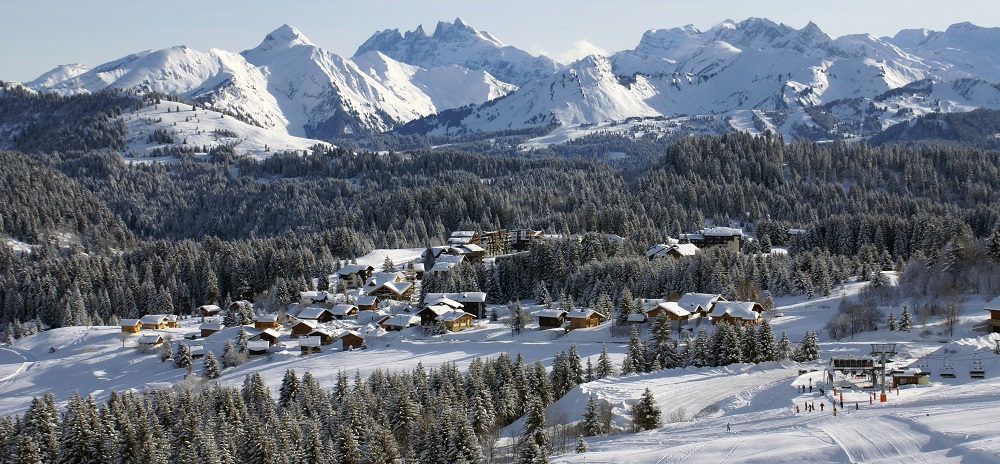 Club Med: clubmed.co.uk/Ski-Holidays‎ 
Crystal: crystalski.co.uk
Igluski: igluski.com
Inghams: inghams.co.uk
Mountain Heaven: mountainheaven.co.uk/Iran 
Peak Retreats: peakretreats.co.uk
Ski Safari: skisafari.com
Snowbombing: snowbombing.com
Enregistrer