Tomorrowland Winter has committed to finally being able to stage its second edition in March next year, according to the tourist office at the French resort of Alpe d'Huez, which staged the first huge ski-season version of the famous music festival in 2019.
The 2020 event was a major casualty of the first wave of pandemic, when France went into lockdown with the rest of Europe just as it was due to be staged, with the extensive preparations and construction required all complete and ready to go. Early last autumn, before the second wave of the pandemic began, there was also initially hope that there could be a 2021 edition, but like all of the other festivals planned for the Alps, it had to be postponed.
However, now, the story of Tomorrowland Winter will continue in a year's time with dates set from March 19-26, 2022. Pre-registrations are now open on tomorrowland.com.
It's one of a number of festivals to have already confirmed 2022 events and to be taking advanced bookings, including the Altitude Comedy Festival, and the long-running Snowbombing Festival, both in Mayrhofen, Austria.
"The People of Tomorrow will unite again for an adventure of a lifetime filled with snow, music and undiscovered secrets – high up in the beautiful surroundings of the French mountains," an Alpe d'Huuez spokesperson said, adding, "After a two-year break, the festival will return to Alpe d'Huez from March 19-26, 2022 to organize the ultimate musical winter sports holiday – gathering the world's best DJs in the village and on the mountains at its dazzling stages, which Tomorrowland is renowned for all around the world."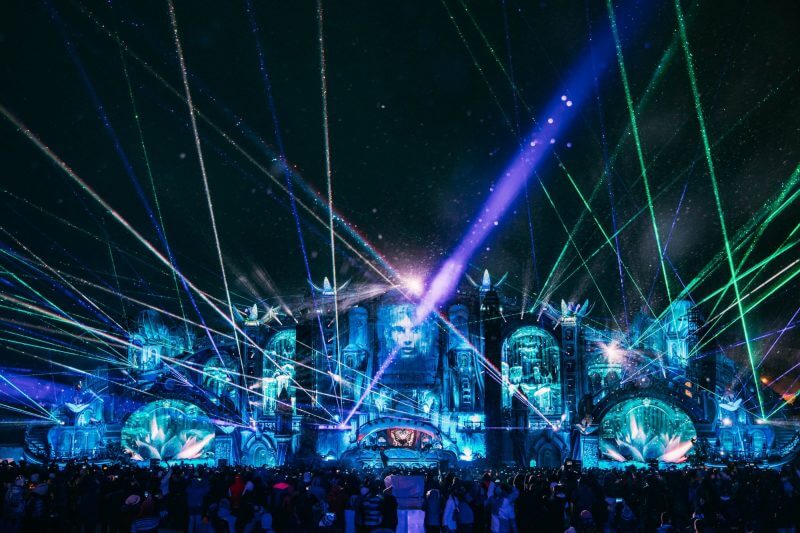 In 2019, Tomorrowland attracted festival-goers from more than 90 different countries and featured more than 100 performances from the likes of Armin van Buuren, Charlotte de Witte, DJ Snake, Martin Garrix and Paul Kalkbrenner.
Each one of the stages was custom designed with a scale and style to blow visitors away, setting a record with the most magnificent stages of their kind ever built and constructed at such elevations in the mountains. The highest stage was located on Le Pic Blanc, the highest point of the Alpe d'Huez Grand Domaine Ski at a breath-taking 3,300 meters above sea level, overlooking the entire resort.