At Ongosa they are all about helping everyone get the most out of their time on skis. So they've been asking their local ski instructors and guides to divulge all the secrets of the resorts they call home, to get you a step ahead before you have even left.
They spoke to Anita and Toni, directors of Skischule A-Z in Lech, to get their insider opinion on the very best day of off-piste skiing the Arlberg has to offer.
It's first thing in the morning on a bluebird powder day in Lech. Where do you head?
"For the perfect day off-piste in Lech, we recommend following the Weisser Ring, A.K.A the White Circle, a route that connects Lech with Zürs, Zug & Oberlech. On a good snow day you can do the White Circle just off the sides of the slopes, you don't have to go that far off-piste to find great powder.
"The first thing we do on any off-piste day is we check our transceivers at the initial meeting point. You're obliged to have safety equipment with you; shovel, probe, picks, transceivers – an ABS backpack is your own choice – they can be hard to bring yourself, but you can rent one out at a ski school or ski shop in Lech.
"After meeting down in Lech on the Rüfikopfbahn for the 9.00am start time (in January), we head up to the top of the Rüfikopf, and hit the first slope down to Zürs; this is a good warm up run which your guide can use to get an idea of your ski and fitness levels. They will look at your off-piste skiing ability, and your equipment, and then decide where would be best for you to ski based on that, so the session is tailored to you.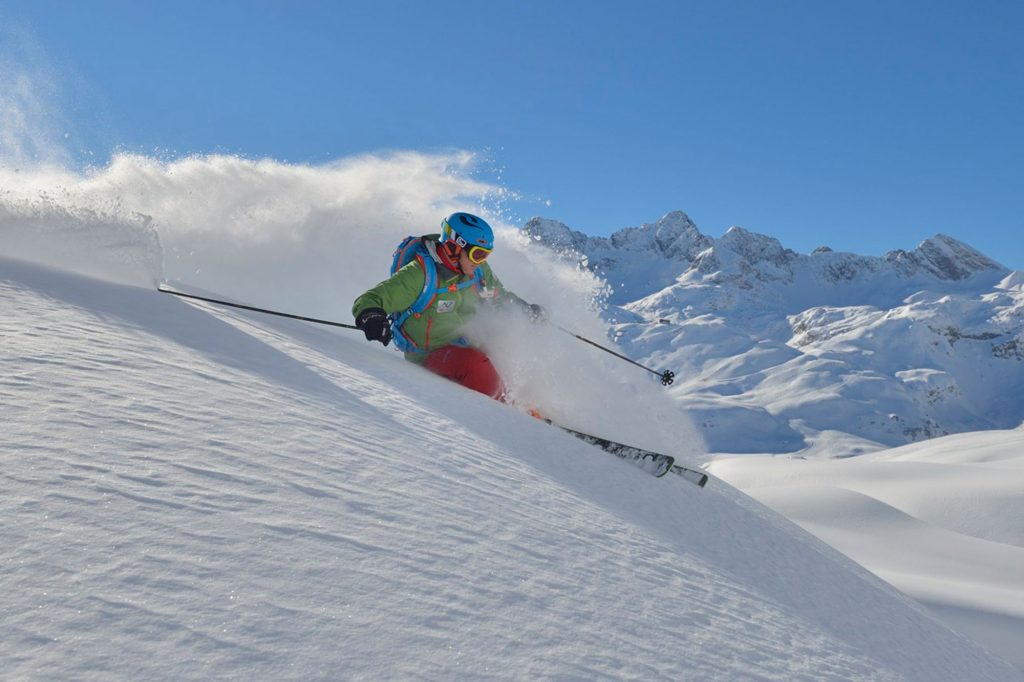 "There are people who underestimate themselves and those who overestimate themselves – generally, it's the guys who overestimate themselves, and girls underestimate themselves!
"Next we recommend taking the Hexenboden lift up and going off-piste into Pazieltal (Paziel valley) which is the same valley you get into from St Anton over the Valluga – the highest mountain of the Arlberg ski region!
"The new gondola means St Anton is now accessible for everyone. Previously you could only reach Lech from the highest part of St Anton with a ski guide!
Valluga has some great off-piste options too. "From Zürs head up the Madloch lift and then down the steep route, Gamsroute – 'gams' means alpine mountain goat, which of course means you have a high chance of seeing some alpine wildlife. This route is so secluded that you end up halfway between Lech and Zürs and it doesn't take you back to a piste, so you take a free bus to Zürs for lunch.
Your Best Place for a Lunch Stop?
"We recommend having lunch at The Hirlanda in the middle of Zürs, for real Austrian food and Austrian atmosphere. Then go back up again to Madloch and from there we take a 5-minute hike to then ski down Spülersee – a dream route which is an amazing hidden treasure. This is usually only attempted by the locals, and is only recommended with a guide.
"The long run down through the peace and quiet of the valley of Zug is a dream flight on your skis, it's gorgeous.
And Where to Head in the Afternoon?
"Take the historical 'classic' double chair lift up to Balmalp. This lift is funny because alongside all the heated seats and luxurious chairlifts in Lech, you have this really old lift as a reminder of the old days. You can enjoy some great pizza and good music at Balmalp.
"You then go to the back side to Steinmähderlift (a luxury 8-seater which is heated and north facing), to reach the highest point of Lech – Steinmahder. From there you go back to Lech, to the point we started to end the circle, for some après drinks. Stop on the mountain itself – the Rud-Alpe just above Lech is a traditional, slopeside wooden hut with a great sun terrace.
"For a real party and great music, go to Krone bar. For something more local, go to Skihütte Schneggarei, and meet more ski instructors and local people which is fun – slightly off the beaten track in Lech village.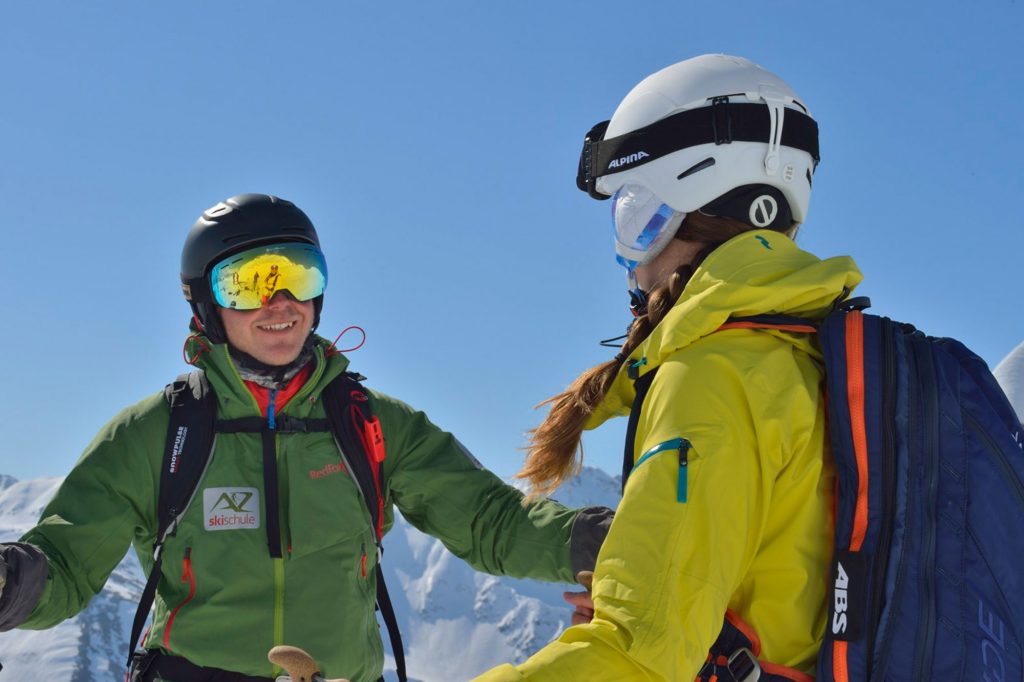 Any More Top Tips People Should Consider?
"I would say to prepare for your trip, make sure that your group know what to do, what to expect and the right guide to join your group for your wishes. Prepare with the right equipment, in terms of material and planning.
"If you book a local ski guide in advance you may not have the powder you're looking for, but if you don't book early, and there is a fresh dump of snow, there are a lot of last-minute bookings, meaning you may miss out.
"You may not need a guide for a full week, it depends on experience and also your fitness – some guests are done by the end of day 1! But 1 to 3 days is usually enough, a whole week's guiding is usually just for touring trips and serious off-piste.
In partnership with Ongosa
All images © Joseph Mallaun