High school teenagers have enjoyed a graduation ceremony on a chairlift at the Colorado ski resort of Copper Mountain.
Children from the local Peak School were handed their certificates via a basket suspended from the end of an old racing ski, to ensure the full two metre social-distancing requirements of virus-spread-prevention was correctly observed.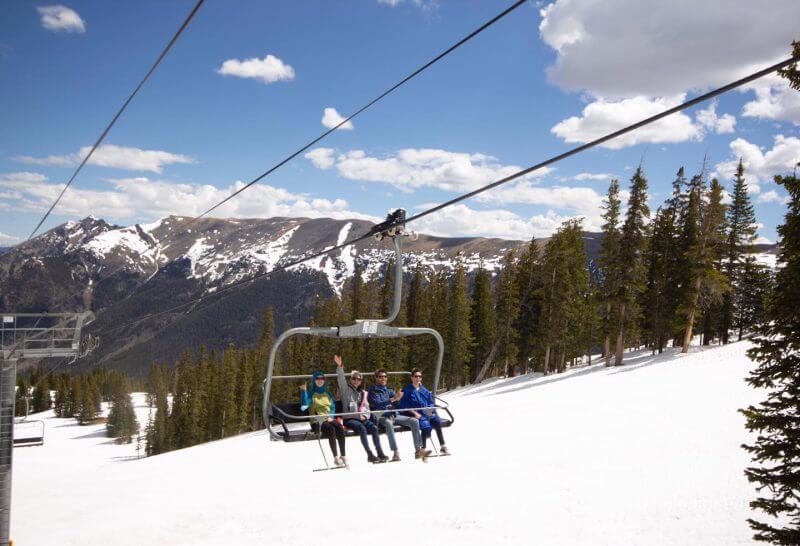 The chairlift ceremony was the idea of the school's head Travis Aldrich who worked with the local Summit County Public Health Department and Copper Mountain Resort General Manager Dustin Lyman to make event feasible during the COVID-19 pandemic.
Children and family members rode up on Copper's Super Bee chairlift, grabbing their diplomas from the basket held at the tip of the ski as they jumped off the lift at the top.
Peak School teachers told local media they believed the event was "the best grad ceremony in America" and said they hope to repeat the event every year.