Last week was not the snowiest of the season in Europe or North America with only moderate snowfalls at some areas and nothing fresh at others (the biggest accumulation was a metre at one resort in Norway!) but that looks set to change over the coming week with big snowfalls forecast across Europe.  Unusually for this season, that includes expected big snowfalls in the Dolomites as well as the Pyrenees – with some areas expected to get more than a metre by this time next week. (Engelberg pictured above this week).
Austria

Generally glorious days on Austrian slopes this past week with not a whole lot of fresh snow, although St Anton reported a foot and the Pitztal Glacier the most in the country with nearly two feet (55cm). If forecasts are correct Austria is in for some big snowfalls over the coming week with at least two feet of snow for most areas and possibly double that at others.
France
(Ski Total report from Meribel this week).  Almost all French resorts are in good shape with healthy bases and up to 70cm of fresh snow in the last week – although most got half this or less. The snowfall is due to rack up over the next few days too with heavy falls forecast.
Italy

There's been almost no snow in Italy this week but that is due to change with huge falls expected in the coming few days, including what could be the biggest snow falls in the Dolomites by far.
Switzerland
(Klosters by Emmanuelle Chatel).  Swiss resorts are, in common with the rest of the Alps, in good shape almost across the board. There was some rain at lower elevations earlier in the week but here too big snowfalls are expected over the next few days.
Pyrenees
Very little snow in the Pyrenees over the past week but base depths remain fairly good and here too significant snowfalls are expected in the next few days, up to 50cm in Andorra and up to 70 or 80cm in the French and Spanish Pyrenees.  Sierra Nevada, pictured above, has had a second week of snowfall after its snowless first few months of the season.
Scandinavia
There have been some big snowfalls in Scandinavia over the past week with some resorts in Western Norway getting over a metre of fresh snow. Conditions are good across the region now with bases up to 2.5m, although most closer to 1m. Recently re-opened Riksgransen in the Arctic Circle of Northern Sweden pictured earlier this week.
Scotland
Scottish ski centres have ever improving conditions for the second week running. The two usual problems with conditions in the Cairngorms are strong winds and fluctuating temperatures but it has stayed cold and fairly still with a few top ups of fresh snow on several nights last week. Conditions are expected to stay good.
Eastern Europe
Jasna (pictured above) in Slovakia has had fresh snow ahead of staging World Cup races over the 5/6th March.  There's been some snow in most Eastern European areas this week but much more is forecast this week here too. Bulgaria has been rather warm and wet, with Pamporovo having very little cover alas.
Canada
There's been a lot of fresh snow in Quebec with 25cm at Mont Sainte Anne and 40cm at Tremblant in the past week.  Very little snow has been reported in Western Canada for a change but the snow cover there remains deep and crisp and even – particularly at Fernie where it's more than nine feet (2.9m in fact) deep.
USA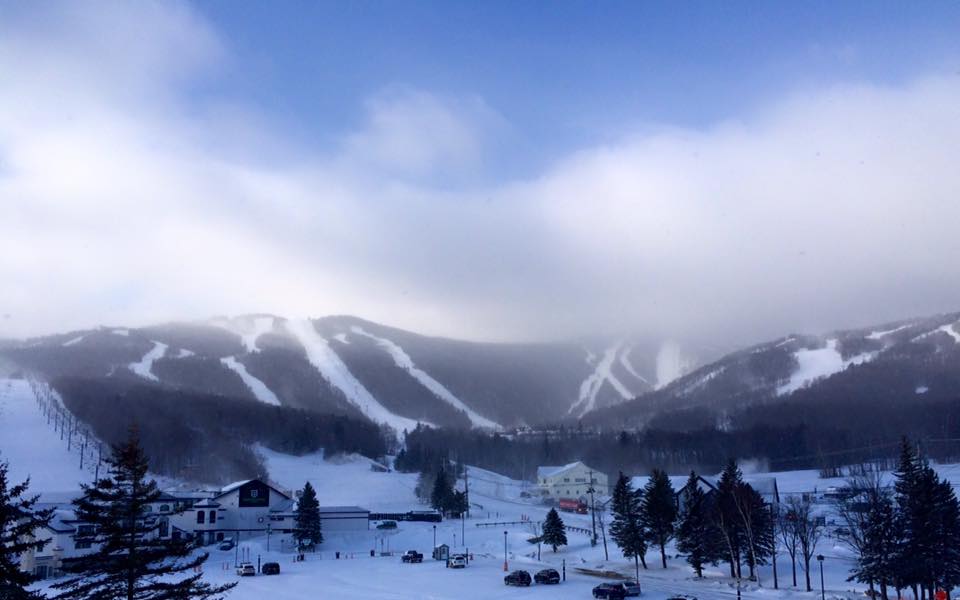 Alyeska in Alaska has had more than 1.2m (four feet) snow in the past week, the most reported anywhere.  It is also a few centimetres off a five metre base – the world's deepest. There's been some snow in New England too, to the relief of areas struggling again with warm temperatures. Killington reports 20cm yesterday.