We're nearing the end of September and it's not long now until swathes of keen seasonnaires descend on resorts across the world, ready to have the best ski season of their lives. While each experience will be different, we've put together a few top tips to help you get the most out of your season and make this winter that little bit better. 
Do your research
No matter what job you are going to be doing, it always helps to do some research on your resort and the ski area before you arrive. Whether you have a job that requires extensive resort knowledge (such as resort rep or chalet host) or not, if you know a bit about the area before you arrive, it will make your job and your general day-to-day life much easier. Plus, you'll make a great impression if it's clear that you've done your research and can answer questions about your resort.
Use the opportunities you have
Doing a winter season has the potential to be an amazing experience, one of the best of your life. But you have to let it! This is the perfect opportunity to experience new things and explore new areas.
Equipment Hire
For example, many companies offer free ski and snowboard hire for their employees. So if you've always wanted to try snowboarding but never had the opportunity, this is your chance! Similarly, many hire shops offer seasonnaires the chance to pay a small premium in exchange for upgrading their ski hire. Hire shops have a huge amount of different skis in their arsenal, all tailored to terrains and conditions.
Staff are often extremely knowledgeable and willing to help you out, so if you want to try a new type of ski or aren't sure what exactly you need, don't be afraid to ask. The right ski can make a huge difference to your confidence and your experience on the mountain, so definitely make the most of those who can help you.
Discounts
Furthermore, many shops, bars and restaurants in resorts offer seasonnaire deals and discounts. Getting to grips with these can mean huge savings across the season if you find yourself with lost, broken or damaged equipment. These discounts can also be incredibly helpful when it comes to budgeting. You often don't get paid buckets and ski resorts can be extremely expensive in terms of gear, food and drink.
The best way to deal with this is by sussing out which places offer seasonnaire discounts and sticking to these! Often this will require a 5-10 euro purchase of a 'seasonnaire card', which you can only get with proof of your employment in resort. Such cards are lifesavers in terms of saving money, sometimes giving up to half price on drinks and food. 
Lessons/Guiding
Depending on which company you work for, some employees offer the chance of a free ski lesson. If you're a complete beginner or you're simply looking to refresh your skills before exploring the mountain, this could be a very helpful and worthwhile starting point. Some ski schools or local shops also offer free avalanche safety training courses, which are a really beneficial way to spend a free afternoon. You can never put a price on safety, so free or not, we would definitely recommend doing one of these courses if you have never had any avalanche training and are planning to explore the off piste.
Never underestimate the power of a good relationship
Some ski schools, hire shops and restaurants will definitely scratch your back if you scratch theirs. Last season, one of my coworkers managed to wrangle an off-piste guide for the best powder day of the season. He came back with more information about the off-piste in the area than the rest of us put together and said it was by far his best skiing day of the season.
Often there will be one day a week where guests will have to go out to eat and if you are in a guest-facing role, it can really be beneficial to strike up good relationships with local restaurants. If you can find a really good local eatery to recommend to your guests and make the reservations for them, this will positively influence their holiday experience. Vice versa, if you send guests there consistently, the restaurant will be happy and will make extra effort to accommodate guests you send. You might even get some free meals out of it, as many restaurants are aware that seasonnaires can use some good food now and then!
Don't limit yourself
This is your opportunity to try things you may never have the opportunity to again. You'll be in another country for months, so make the most of the different culture. For example in St. Anton there was an 'Austrian bowling' lane, an Audi driving experience, a toboggan run, a number of hiking trails, the list goes on! Give it all a go as you never know when you might get another chance.
Furthermore, use this as an opportunity to learn more about the country you are living in. Try to learn the local language and practise it at any opportunity. Gaining insight into a different culture can be very interesting and you are in a fortunate and unique position that you are going to be a resident in this area for months, make the most of it!
Phone home
When you're working extremely hard, morning and evening or shift work, spending your day on the slopes and socialising at night, it can be hard to find time to contact your loved ones. Moreover, it often feels like you have so much to tell them, you wouldn't even know where to start, so you put of the weekly chat. While it might be difficult, do try to make regular contact with home. It will mean a lot to your family (as much as we try to deny it, all mums do worry!) and will make you feel good too.
Work hard, play hard
While a winter season is a lot of fun and a good opportunity to meet new people and let your hair down, a lot can be said for committing to your job too. You can learn a lot and really develop skills that will benefit you back home. You can also make great contacts, prove a good work ethic and benefit from tips and advice from fellow workers. A good reference from your boss will also be a good addition to your CV, as will any particular responsibilities or promotions you gained throughout your season. These will prove to future employers that you are willing to work hard and go above and beyond in your job.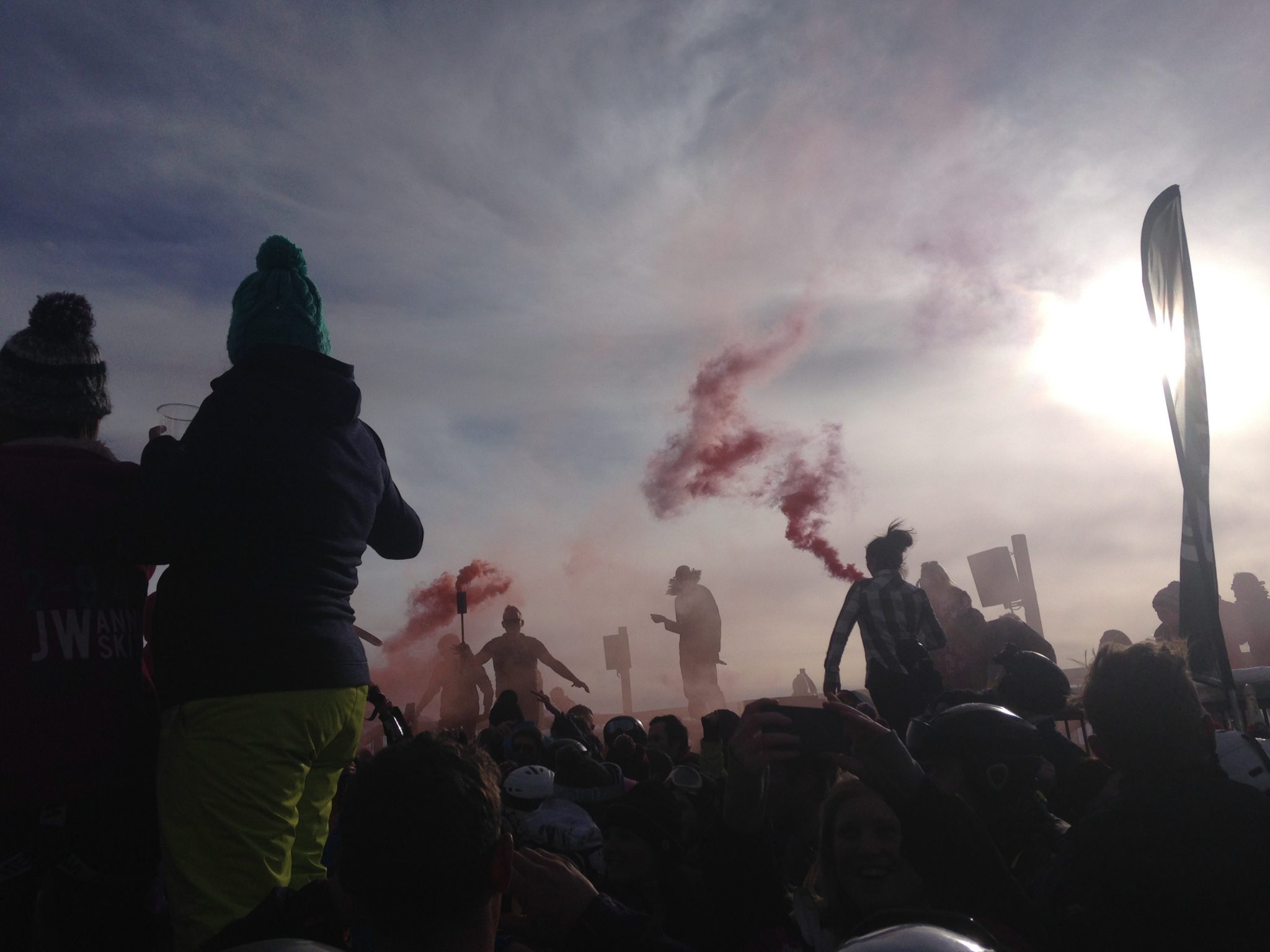 Go at your own pace
However, it is important not to push yourself too far. Don't feel like you have to do everything just because everyone else is, especially if you don't feel comfortable doing so. This is your season, so it's important that you do what makes you happy and enjoy it in your own way. If that means not going out as much as your roommates and spending some nights facetiming your friends and family, that's just as okay. It can be hard not to feel like you're missing out, but sometimes you do need some time to yourself.
Don't give up
I have one friend who got fired approximately six days into our season. It's a very funny story now but at the time she was absolutely gutted at the thought that she might have to return home. Determined to stay, she spent three days living in a van and dropping CVs into every possible employer. Eventually her persistence paid off and she landed another job with a different company. She loved the new job and ended up having a brilliant season. My first piece of advice on this topic would be to not get fired… but if you do, don't give up! You can still have a great season.
Prepare
Make sure you have read our article on preparation for your winter season so that you are in the best position once you get to resort. The last thing you want is to have forgotten an essential piece of gear or find yourself wishing you had packed that last little thing!
And finally…. appreciate the opportunity!
Not everyone has the chance to do what they love every day so do try and appreciate it! Sometimes it might feel difficult and it's easy to get overwhelmed by the fast pace of season life, but it can really help to take a step back and think about how lucky you are. Be mindful, relax and enjoy yourself, you'll have an awesome time!