Skiing in Sweden reflects everything that the Swedish lifestyle is all about; quality, style and efficiency. Their standard of living is one of the best in the world, so why should their skiing be any different? With high-quality rentals, modern lifts and fantastic tuition, skiing the Swedish way is something we could definitely get used to.
So what is it that makes skiing in Sweden so special? Ski Safari's Scandinavia Product Manager and regular visitor to Sweden's slopes, Andy Hemingway, has given us his top five reasons why skiing here should definitely be on your list…
Top Quality Ski Areas
Scandinavia's largest ski resort, with more than 1,000 acres of terrain, Åre (pronounced aura) offers a world-class ski area with a huge range of slopes. Whether you are an expert or are just setting out on your skiing journey, you'll find something to suit you here. The picturesque tree-lined slopes are blissfully quiet, even during peak weeks, and the spectacular views over Lake Åresjön offer a truly one-of-a-kind escape from UK life. If you're travelling as a family, Åre may be the ideal resort for you. The range of wide and uncrowded slopes, array of non-ski activities and fantastic English speaking ski tuition make it a compelling choice. Plus, children aged six and under ski free. What's not to love?
World-class skiing in Åre from £719pp (B&B) »
Reliable Snow
Due to its geographical location, Sweden benefits from an impressively long ski season, with slopes opening as early as October and often not closing until the start of May. This means that you don't have to worry about snow cover if you are visiting early or late in the season; the snow here is guaranteed to be good, with well-groomed pistes and consistently low temperatures. There's also some great and easily accessible off piste which since Sweden's so much quieter, unlike in many European resorts, usually remains untracked late into the day.
Guaranteed snow in Vemdalen from £615pp »
Spectacular Swedish Hospitality
In the town of Åre, known by the Swedes as "Little Stockholm", you can enjoy a fabulous range of dining experiences with a choice of over 50 restaurants and a number of entertaining après bars, all of which offer great quality served with Swedish flair. The award-winning boutique Hotel Fjällgården (pronounced Fee-Yell-Gordon) boasts the best ski-in ski-out location in Åre, The hotel prides itself on personal service and is also home to one of the best restaurants in town. What's more, their outdoor hot tubs have amazing panoramic views of Åre. A great spot to unwind after a day on the slopes
Great hospitality from £849pp (B&B) »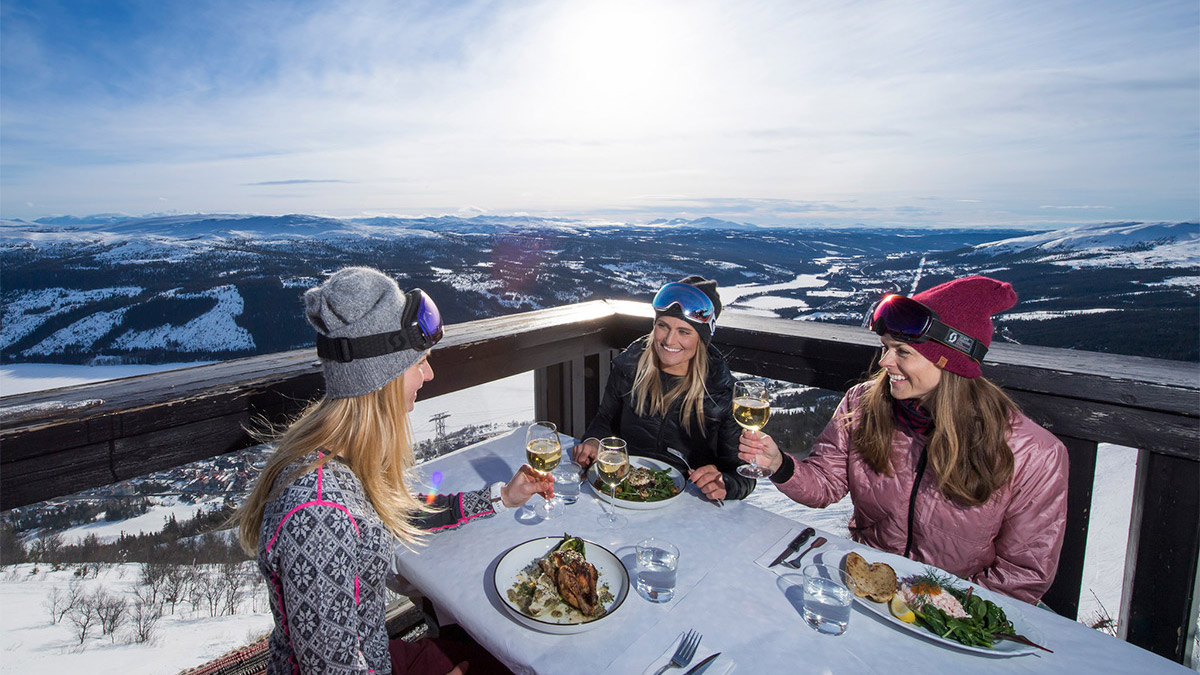 Ideal for Beginners
Even quieter Swedish destinations such as Vemdalen are ideal for beginners, boasting idyllic quiet pistes and friendly lift attendants who are always willing to lend a hand. Lift queues? What are those? Here you don't have to worry about other skiers flying past as you're trying to master your turns – even during peak weeks, you'll be hard pressed to find any of the area busy.
Quiet slopes (even at half term) from £809pp »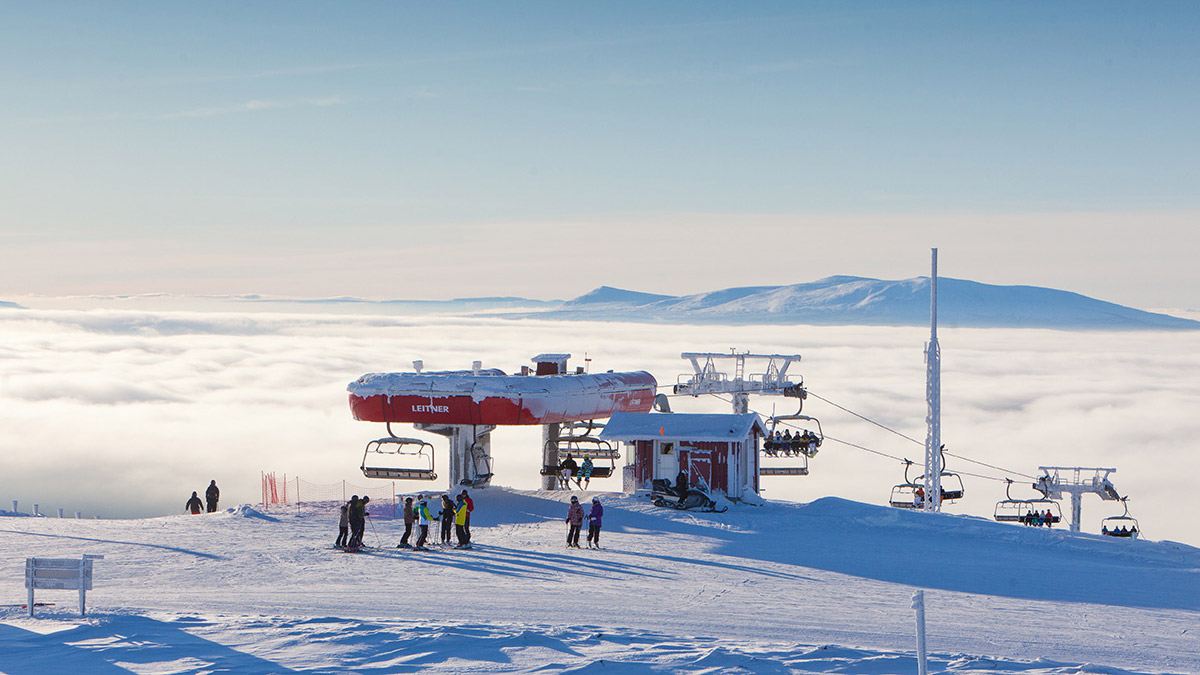 Snug and Stylish Accommodation
Do not be fooled into thinking that Sweden's sophisticated reputation for design means its ski resort accommodation lacks that traditional alpine charm. Hotels here combine the stylish Swedish flair and exceptionally high standard of living with all the amenities you could want in a ski resort. Particularly popular is the luxurious 5* Copperhill Mountain Lodge, which has been voted Sweden's Best Ski Hotel in the World Ski Awards three years in a row. With a prime position right on the edge of the forests, spectacular views and an unparalleled ski-in, ski-out location, it's no surprise this hotel is such a firm favourite.
5* Accommodation from £899pp (B&B) »
Ski Safari is made up of a team of passionate skiers and snowboarders who specialise in tailor-made ski holidays and aim to provide the best service and value for money, whether it be for single resort trips or multi-resort ski safaris. Many of their team have skied Scandinavia, so you're guaranteed unparalleled advice from first-hand experience.
For more information, visit skisafari.com or call Andy on 01273 224068.