It has been snowing in Scotland, raising spirits locally after the poor snowfall winter last season.
The country's mountain tops are white and temperatures have been dropping to double-digits below freezing overnight this week.
The troubled Cairngorm ski area above Aviemore, where a political storm and a huge financial bill are currently playing out, fired up its all-weather Snowfactory machine this week to the delight of visiting families who could enjoy a little October snow fun with sledging and snowball fights.
The centre's funicular railway, used to access the upper mountain, will be out of action for a second winter as the debate goes on whether to repair it for an eight-figure sum or remove it for an apparently even bigger eight-figure sum (plus the cost of whatever replaces it).
However Cairngorm's operators say they are determined to maximise the remaining assets and that they're working to ensure that most of the mountain is skiable anyway this winter through alternative uplift routes.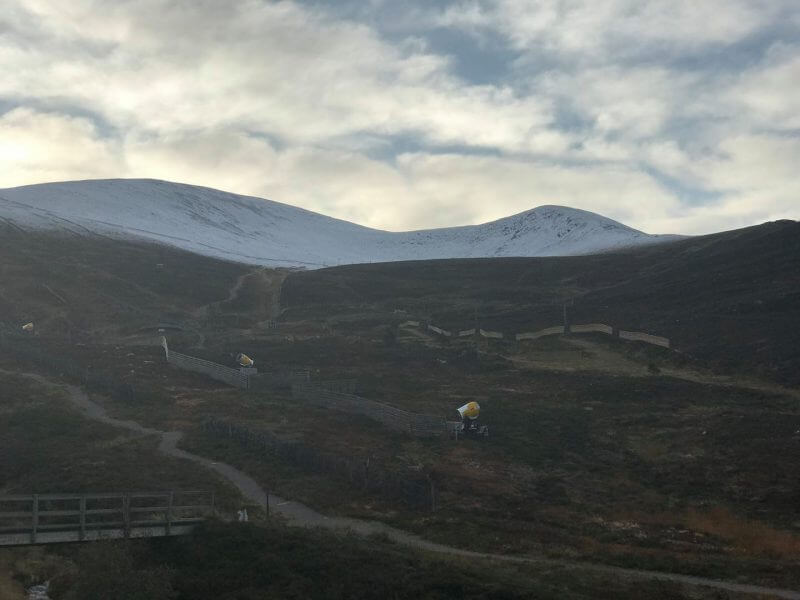 It's also seen as a good sign that the Snowfactory, which was reportedly out of action for much of last season, due to technical problems, compounding the centre's other issues, appears to be working well now.
Three of Scotland's other four commercial ski centres will also have all-weather snowmaking machines this winter with Glenshee the latest to get the go ahead for a £1m snowmaking upgrade there.