Have you ever wondered what life is like for the pisteurs in a ski resort? A new TV programme 'Ski A&E' coming out next month hopes to answer that question.
'Ski A&E' will screen at 8pm weekdays on the W Channel (109 on Sky, 125 on Virgin) for two weeks starting on Monday 09 Dec.
Iain Martin from The Ski Podcast recently caught up with the producers of the series to find out more.
The team filmed for eight weeks in Val Thorens last winter, after being commissioned by UK TV to come up with a concept similar to 'Inside the Ambulance', also on the W Channel.
"One of our development team suggested skiing and so we contacted a few resorts. Val Thorens came on board and we went out for a test week in early-December," John Quinn, series producer for North One TV told us.
"We followed the ski patrollers every day while they were rescuing people on the slopes. We would also follow them to the medical centre and down the mountain if they had to go to hospital with serious injuries."
"We also spent time with British season workers. It really is a 360 look at what it's like to live and work in a ski resort."
The first week was a baptism of fire for the crew as it coincided with Varsity Week – and 3500 students from Oxford and Cambridge Universities.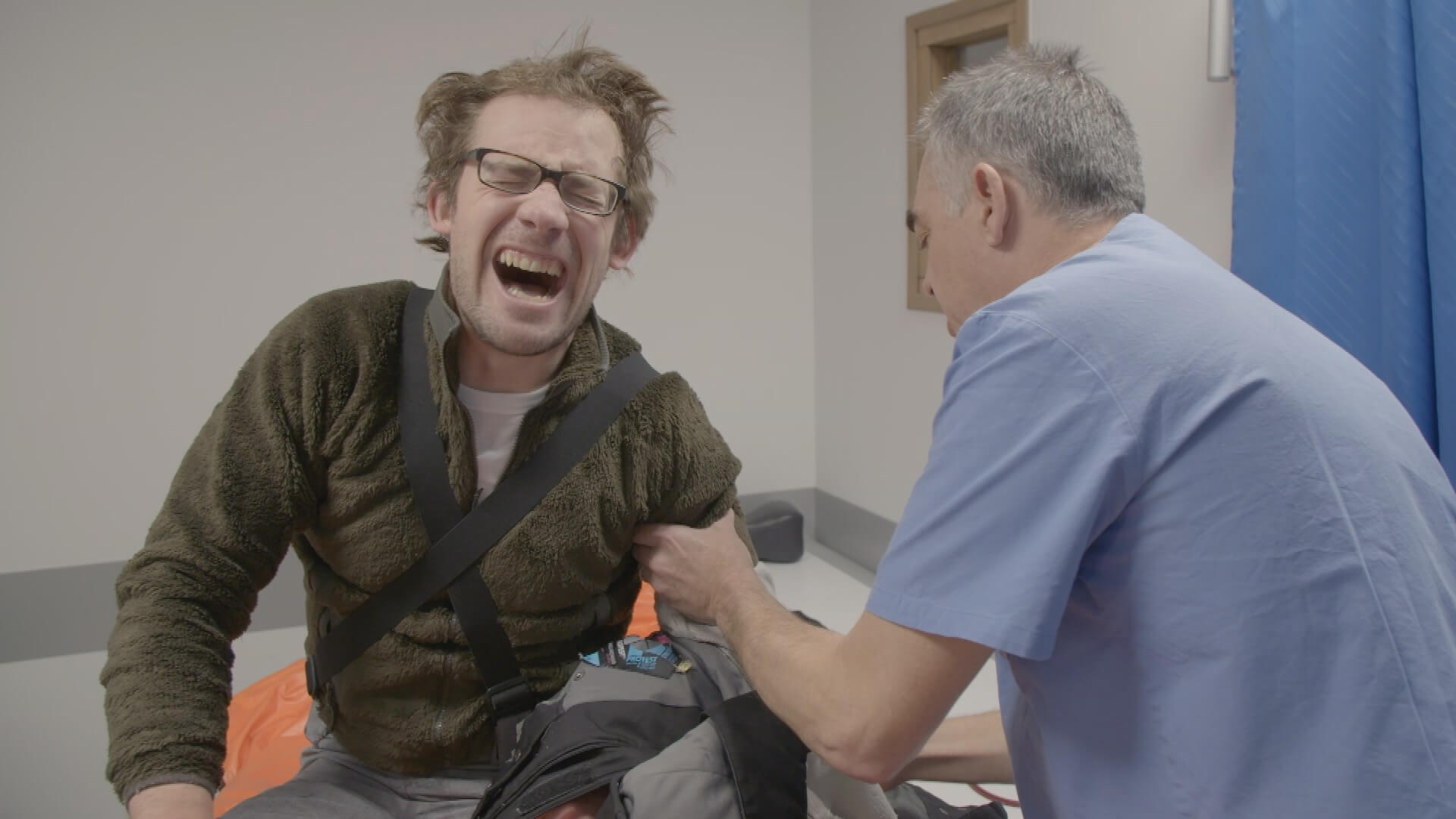 "It was a fantastic week," said Sean Doherty, senior producer. "There were students who'd never skied before, but also high-class racers from the Oxford and Cambridge teams. That first week was jam-packed!"
Each of the 10 programmes has a theme, as filming included more than just the pisteurs and their day-to-day life.
"We also featured season workers living out in Val Thorens. There are some great characters – 19-year-old Lizzy Brown is doing a Sports Science degree at Birmingham University, but at the same time was working in Ski Set. Every spare second she was on the slopes practising to get into the British team," said Quinn.
The practicalities of putting a film crew on the mountain and following the pisteurs around was a challenge. When North One put out a call for crew they weren't expecting much of a response.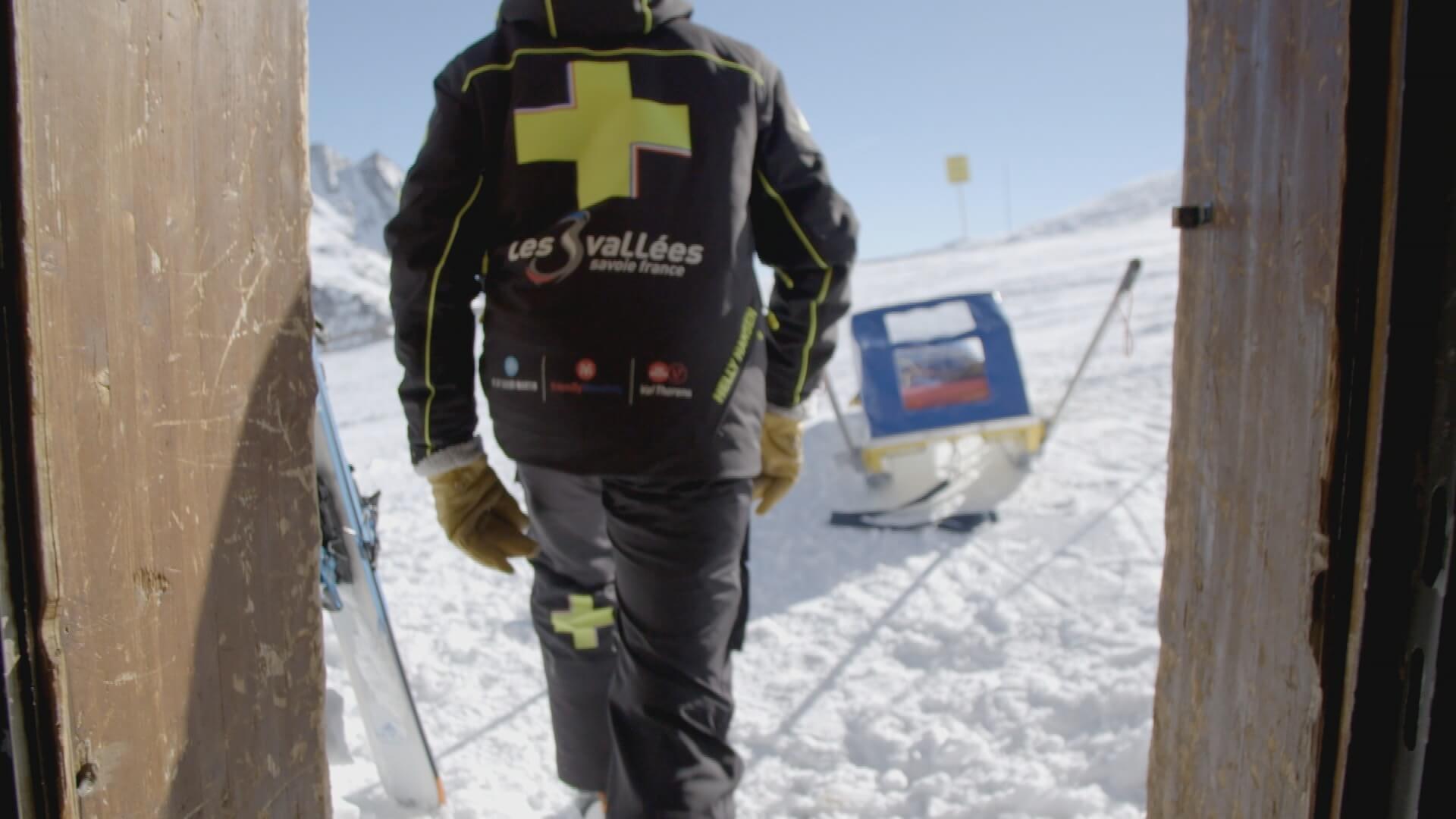 Not only were they looking for people who could shoot great footage, and who were experienced in securing the permissions from participants that documentary-makers need for compliance, they also needed to be able to ski incredibly well.
"The people who came through were mind-blowing. We got some incredible people on the team," said Doherty.
"It was a dream job for a cameraman who loves skiing as well, but they had to be able to do it while carrying a heavy camera, spare camera and backpack!"
'Ski A&E' was filmed by three 2-man crews, plus a drone operator. Watch out for his stunning shots on the programme, showing off Val Thorens from the air.
One of the programme themes they most enjoyed filming is the one about avalanches:
"We ended up flying up to the top of the mountain and throwing a lot of dynamite off the side, setting off some avalanches."
The strict protocols in place meant that the crew weren't allowed within 50 metres of where the dynamite was set off, but it was still exhilarating for the team.
Another episode features the avalanche rescue dogs that work with the ski patrol. Once a month, Val Thorens' canine contingent practice their recovery skills.
"A snow-cat would be used to create mounds of snow that they'd then tunnel out and 'bury' people in," Quinn revealed. "They would then bring the dogs in. It was incredible – they are fantastic. They found five people in a 250 sqm area in just a few minutes."
The crew were lucky enough to be in resort when the Cime de Caron cable car broke down with 120 people on board. Emergencies like this are very rare, with only two instances in the previous 16 years in Val Thorens.
"It was interesting to see close-up, because in a very short time you had a big mix of people in place ready to work. There were lifties from SETAM, who are trained in emergency rescues, plus you've got the ski patrol, ambulance drivers, medical centre staff and the gendarmerie."
Quinn was breathless as he described how quickly everything happened: "Within minutes, there was a plan in place to get everyone off the lift by helicopter."
In that case, the helicopter rescue was unnecessary as they got the lift working again, but the team did film with the helicopter emergency service in Courchevel. There's at least one helicopter rescue in every episode.
In a warning for skiers who get distracted by their apps while skiing, one episode – themed on 'Speed' – features how many accidents are caused by people over-estimating their own abilities.
"With fast skis and well-maintained pistes, people regularly ski beyond their capabilities," according to Doherty.
That's never you or I, of course, but it sounds like it's going to be addictive viewing. Set aside some time and get your DVR set up to record now.
—
You can listen to the full interview with John and Sean in Episodes 43 and 44 of The Ski Podcast.