More US ski resorts have announced they'll be staying open later into spring, and in some cases into summer, following the exceptional snowfall in the West of the country over the past six weeks.
Breckenridge in Colorado had already announced it planned to stay open to the end of May, rather than closing in April as usual, this year, and in future years, but now Winter Park has announced it plans to keep its Mary Jane slopes open to at least May 12th, the second latest opening date in the resort's long history.
In California, Mammoth Mountain had previously announced it would stay open to July 4th but now Heavenly says it will re-open for the first weekend in May, after an extended season to the end of April, and Squaw Valley have said that they'll stay open to July 7th.
The season extensions come as resorts in Western North America continue to receive huge snowfalls after February, which for several was the snowiest February ever (And for Squaw Valley their snowiest month ever), leading to the wide use of the hashtag #FebruBURIED, has ended.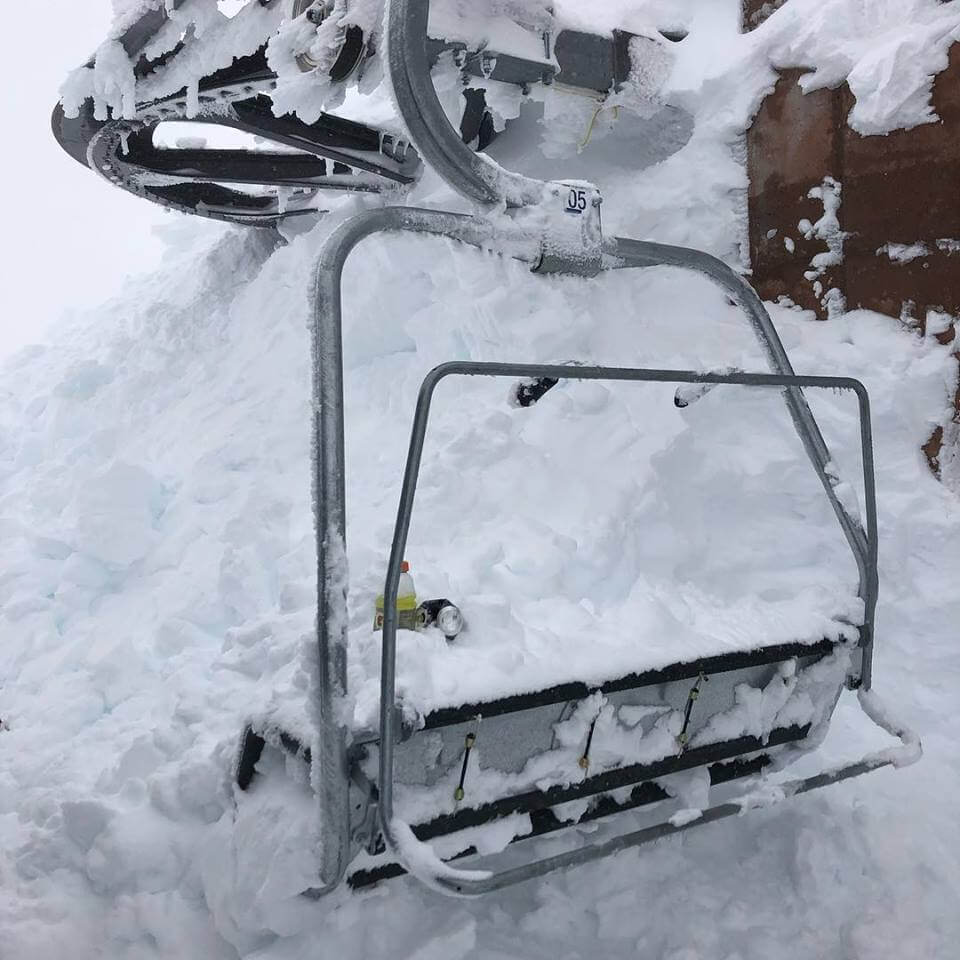 Mammoth Mountain is now up to a 597cm base, just 3cm/1 inch behind Andermatt in Switzerland which has held the 'deepest base in the world' title for most of this season with its 6m/20 feet upper slope depth.
In Colorado the avalanche danger is currently at the maximum level 5 and on Thursday Arapahoe Basin was completely closed due to 'extreme avalanche danger' and avalanches part-buried cars on a ski road highway as well as breaking a gas pipeline nearby leading to evacuations and road closures due to the gas leak, as well as the avalanche danger and heavy snow blocking roads.
America's National Oceanic and Atmospheric Administration (NOAA) has also recently declared winter 18-19 the wettest in history, which for the mountains means the snowiest.