There have been incredible snowfalls in Australia where the 2021 ski season is underway.  Up to 1.5 metres (five feet) of snow has fallen over the past week or so at some areas, and there's more on the way.
Unfortunately – and ironically – though., most Australians can't get to the ski slopes as the country's main cities are in lockdown to try to stop the spread of the delta variant of the virus. The state of Victoria, which has had the most snow, has extended a full state lockdown, which has closed the ski areas that have seen the most snowfall to date completely, to later this week.
Mt Buller is pictured top, Mt Hotham below and Falls Creek at the bottom, today.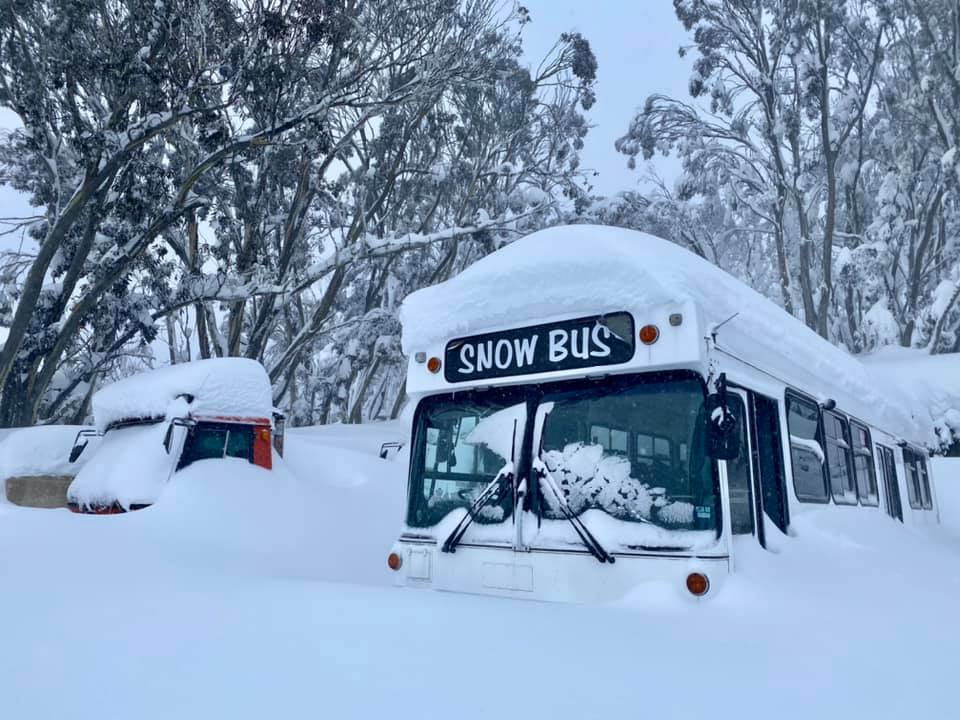 Ski areas in the state of New South Wales like Perisher and Thredbo are open and are reporting great powder conditions, but skiers from the largest city, Sydney, can't visit at present as it is in lockdown.
Australia has had the most snow in the southern Hemisphere so far this winter. New Zealand has had a warm and sometimes wet winter to date although conditions are improving.  In South America it has been largely dry and some areas can't open due to lack of snow.  International leisure travel bans remain in place in most cases.