Working in national hunt horse racing (that's the one with the jumps), the racing season matches the ski season. We're at our busiest from autumn to spring and there's no time to jet off to the Alps or cross the Atlantic and tackle the Rockies – even a weekend off is banned until things quieten down in May – just as most of the ski resorts close.
But skiing is a sport I had always wanted to try so when I was given the chance this summer I decided to swap the riding boots for ski boots and swap the gallops for the piste.
As a heatwave swept across Europe with temperatures soaring to nearly 40 degrees Celsius my options were limited. Where could I locate any ski resort that was open let alone one that would have the snow to practice on?
By June only half-a-dozen glacier ski areas are open in the Alps, and many of them only really suited to experienced race training, but fortunately Les 2 Alpes has the biggest summer snow area of them all, high up at 3,200 metres, and is perfectly set up for complete beginners like me, as well as experienced skiers and boarders, right through to the end of August.
In order to prepare for the task at hand I thought it best to maybe take a slightly less daunting feat. So a few days before my first ever ski trip I travelled to a closer snow slope than the French Alps, and Britain's longest indoor snow slope at Chill Factore on the outskirts of Manchester so I could begin to learn the basics and just get used to the equipment.
I should add at this point one of the big benefits of learning to ski in summer, rather than winter like everyone else, is that you can kit yourself out relatively affordably. I headed to Mountain Warehouse and found some huge 50-75% discounts on the previous season's ski fashion – still 100% functional and perfect for keeping me comfortable, warm and dry, but much more affordable.
Chill Factore and the UK's other indoors now centres, as well as dry slopes, are incredibly handy for any of you in my position as they provide somewhere for year-round practice and a great place to hone your skills before you decide to go further afield. These areas are dotted all around the country, so you don't need to search too far for the chance to practice.
Arriving at Chill Factore I was paired up for a private lesson with an instructor named Angus. Taking me through the initial stages of learning to ski Angus made me feel at home on the snow. I was amazed by how many skills that I could transfer from riding to skiing. With balance in almost identical places and thankfully the muscle memory to go with it I at least knew that I wouldn't have to start from square one. It would be interesting to see how the great jockey Bryony Frost and a famous skier like Lyndsey Vonn would match up against each other in a test of fitness.
I left Manchester a lot more confident about my ability on skis than I had been that morning.
I was impressed by the range of tuition Chill Factore offered. From those taking their first steps to the more experienced skier or boarder wanting to brush up their skills in summer. There were packages for groups and whole day sessions for those wanting to make the most of the experience. There are two slopes. A smaller one to practice the basic skills without other skiers whizzing past you which is equipped with a magic carpet to the top. Then there is the larger one which has a drag lift where the higher-level skiers can open up a bit more. There was even a fun zone for children to play and toboggan which I was half tempted to try afterwards.
The following day my boyfriend and I were dropped at our local airport to venture out to the not so cold mountains. We flew to Geneva, took a train to Grenoble (no direct flights from our airport in the UK in summer) and transferred through to Les 2 Alpes by bus.
We were lucky enough to enjoy a three-night stay at the Cote Brun, a quaint family run hotel that sits less than a hundred metres from the bottom of the Jandri Express cable car which the following day would transport us, as well as 15 hundred others, to the ski area.
As the sun intensifies quickly through the morning the slopes on the glacier are only open from 7.00am-12.30pm which is crucial for the preservation of the glacier underneath. So it's an earlier start and a much earlier finish to your ski day than in the winter. But then you do have all afternoon and evening to relax in the sunshine or try something else like mountain biking, hiking, rafting, paragliding or one of 101 other summer mountain activities on offer. Horse riding perhaps? Well, not this time.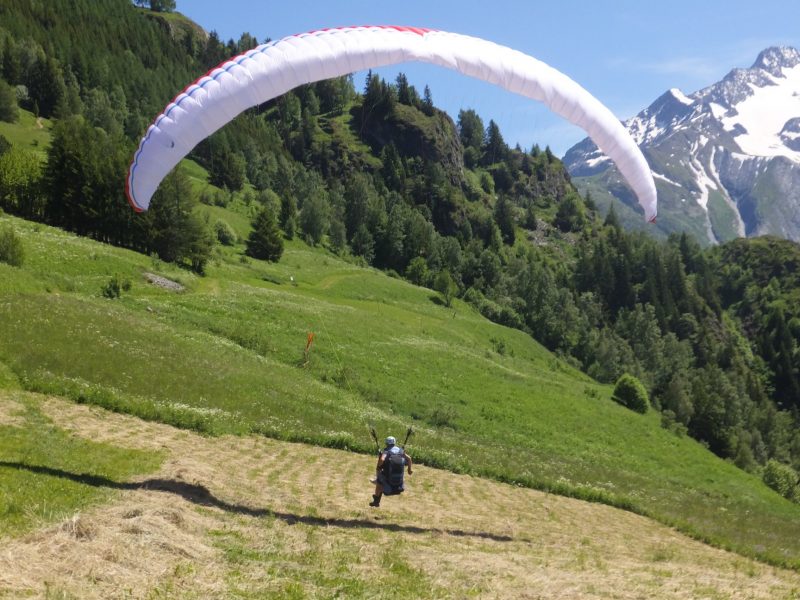 After midday if the covering of snow is diminished the sun will begin to melt the ice below. Deux Alpes Loisirs (the company that runs the ski area) has begun an incredible feat to reverse the effects of global warming. Through the winter they build snow traps on top of the glacier stopping snow being blown off the top of the mountain by the wind and in Autumn 2017 six snow makers were built on the glacier. Using water from a man-made reservoir the snow machines can coat the glacier in a blanket of snow to keep the integrity of the ice and even increase its thickness which has so far improved by 80cm.
With the shorter skiing hours in mind, we woke early Saturday morning to rent our gear and collect our lift pass which starts at 40.70Euros (33.40Euros for children) for a day or 210Euros (167 Euros for children) for a week. Another large upside of summer skiing is that equipment rental tends to be cheaper. If you wish to rent equipment prices start around 20 euros for a morning including boots, skis, poles and helmet.
Fully equipped we were soon on our way to the bottom of the glacier. The Jandri Express lift takes roughly 30 minutes from bottom to top climbing a vertical mile in the process. It passes quickly though as the ascent provides fantastic views of the stunning alpine scenery all around.
Being one of the few places open in the Summer Les Deux Alpes glacier is home to a vast variety of skiers. Those like myself who have come to learn are welcomed to 120 hectares of piste nearly all easy blue runs.
Due to the scarceness of skiing available mid-summer, professional ski teams come to train hard through June to August for the upcoming season. Coming from France, Italy, Switzerland, North America and even the far East!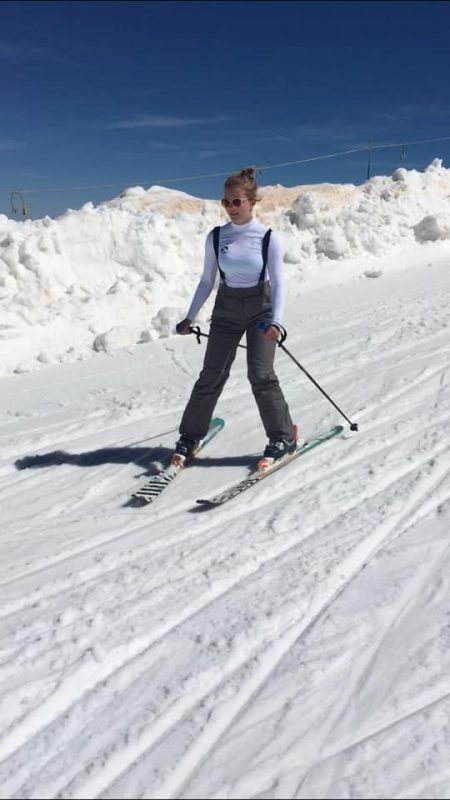 Thankfully for beginners like me they have their own sectioned off areas to train allowing a bit of breathing space on the slope. I met with my instructor Simon who works for the Les Deux Alpes ski school whom offer, like the Chill Factore, lessons for beginners to experts.
It was an experience unlike any other. Swiftly having to lose a few layers as the heat from the sun began to beat down and I began to heat up. The snow was good and with the combination of tropical weather and the invigorating rush of whizzing down a mountain I found myself flushed with glee.
The conditions required for perfect snow was plucked from what is a winter commodity and inserted in this little area of paradise nestled two miles above sea level. I was delighted with how quickly the skills of skiing can be picked up under the correct tutor and in no time at all I was able to go to the top of the glacier, take in the breath-taking surroundings and enjoy the longer runs.
With views of Mont-Blanc and the surrounding Alps I couldn't help but be awe-inspired. I was able to really improve in a short space of time due to the spacious slopes and easy gradients. As the snow began to get softer as morning became afternoon, we decided to call it a day on the snow and head back down the mountain and enjoy the other aspects of Les Deux Alpes. Though first we quenched our thirst with a cold lemonade from the mountaintop restaurant.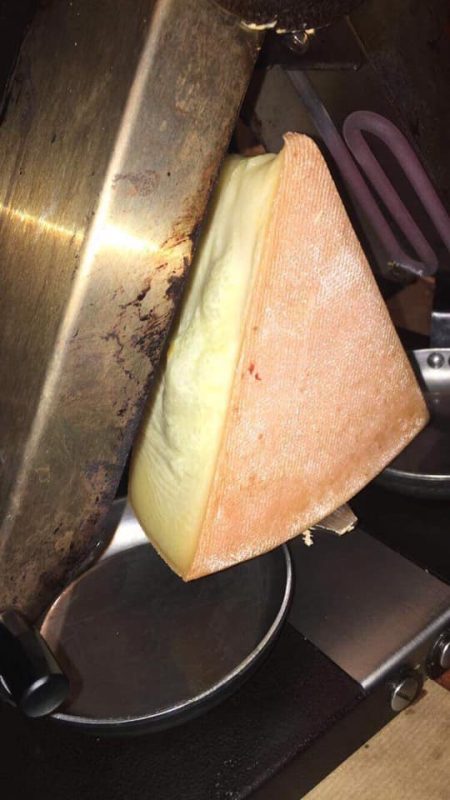 I continued to ski the following few days and by the end of my time on the glacier really felt I had really begun to grasp the skill of skiing, an achievement I can say I'm thoroughly proud of and an experience I'll never forget.In my time at the resort I was also lucky enough to enjoy a session mountain biking and paragliding. Though I wish I could have stayed longer as the activities there are countless. The food and restaurants around the town embody the finesse of the French cuisine with a raclette nearly finishing me off the Saturday afternoon.
If you fancy kicking back and relaxing, there is a lake at the entrance of the resort to cool off in or you can use your lift pass to explore Venosc below. I thoroughly enjoyed walking around this pretty little village with a beautiful waterfall just a 20-minute walk from the centre.
All in all, the trip to Les Deux Alpes was nothing short of spectacular. For people like me with no chance of getting on the snow in winter it's the perfect solution, but for those who are able to ski in winter, I'd strongly recommend a summer trip out the learn your skills ahead of a winter holiday too.
It won't be long I'm sure before I will be heading back up to the Glacier to carry on learning to ski in the Summer.
Learning to Ski or Board this Summer at Chill Factore
Beginner ski and snowboard courses are currently half price – £87.50 – if you book and take lessons before 31 August and use the code: GOSNOW87 Courses can either be taken over 1 day, 2 days or 3 weeks. A day lesson lasts 8 hours including a one hour break and two 30 minute breaks, a 2 Day Course – 4 hours each day including a 1 hour break and a 3 Week Course is 1 hour 50 minute lessons over three consecutive weeks.
Taster sessions are available for both adults and juniors, and offer a taste of skiing or snowboarding. Tasters are also currently on offer until end of August for £19 each. These sessions are 50 minutes and in an adult group cost £19 (usually £27) or in a junior group – £19 (usually £22)