A new world record for the fastest towed speed on skis has been achieved by Graham Bell and Jaguar Land Rover. Almost unbelievably though, this 117.5mph record is still not quite quick enough to make Graham Bell 'the fastest man on skis'.
Having competed in five Winter Olympics' across his impressive career, Bell is definitely at home in high pressure situations. Yet this may have been one of his most intense challenges so far. On March 7, 2017, Bell was towed behind a Jaguar XF Sportbrake driven by Philip Talboys (UK), achieving a record speed of 189.07 km/h (117.48 mph). The event took place in temperatures of -28C at Jaguar Land Rover's Arctic Test Centre in Arjeplog, Sweden.
Averaging a speed of 112km/hour, the former Olympian and Ski Sunday presenter described the event as "one of the most exhilarating experiences of my life" .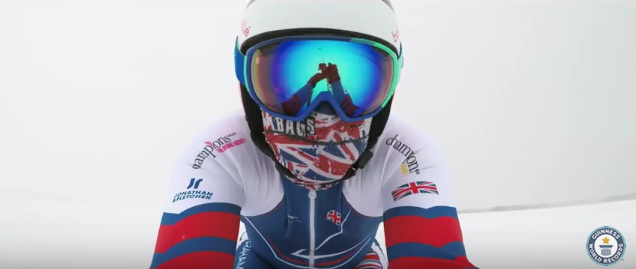 Indeed, simply to remain upright at such speeds certainly is no mean feat and would have required exceptional stability and strength, as well as bravery on Bell's part.
However, the official 'fastest man on skis' remains Ivan Origone, the Italian who hit a speed of 158.4mph downhill in 2016.
When the partnership between Bell and Jaguar was announced last year, there had been talk of going fast enough to beat Origone's record by surpassing the 160mph mark, with Bell wearing an 'iron-man style suit' complete with small twin micro jet engines.
While it is not clear if this remains a future ambition, it seems that in this instance, tradition has the upper hand over technology (and very fast cars)! Conventional downhill speed skiing remains the fastest… for now.
We'll definitely be keen to see if Graham Bell gives the 'fastest man on skis' record another go, but for now only one thing's for sure – we won't be scheduling it into our next winter ski holiday!
Enregistrer
Enregistrer