Unchanged for 2018, the Scott Superguide 95 has been hailed as a "high performance touring ski". Unfortunately, we just didn't get it.
A very light weight ski, the Scott Superguide 95 suits speedy climbing and performs well off piste. The 95mm waist and tip rocker are good for maintaining floatation, meaning you can really get stuck in on powder days. Meanwhile, the 3D radius works really well and is fairly comfortable doing short turns and longer turns, allowing you to save yourself easily if needs be.
Sadly though, we struggled to find much else that we really liked about this ski. However, at higher speeds the tip chatters a bit, which is worth noting for those who are looking for a ski to really charge down the mountain.
However this is a ski that doesn't like ice at all; the tail likes to slide out unless you get into some softer snow. Indeed, we found that we struggled to get it to hold an edge for long as it felt like it was slipping out on us. This doesn't do a lot for your confidence in tougher conditions and means that you have to be a very good skier to handle the Scott Superguide 95 on the mountain.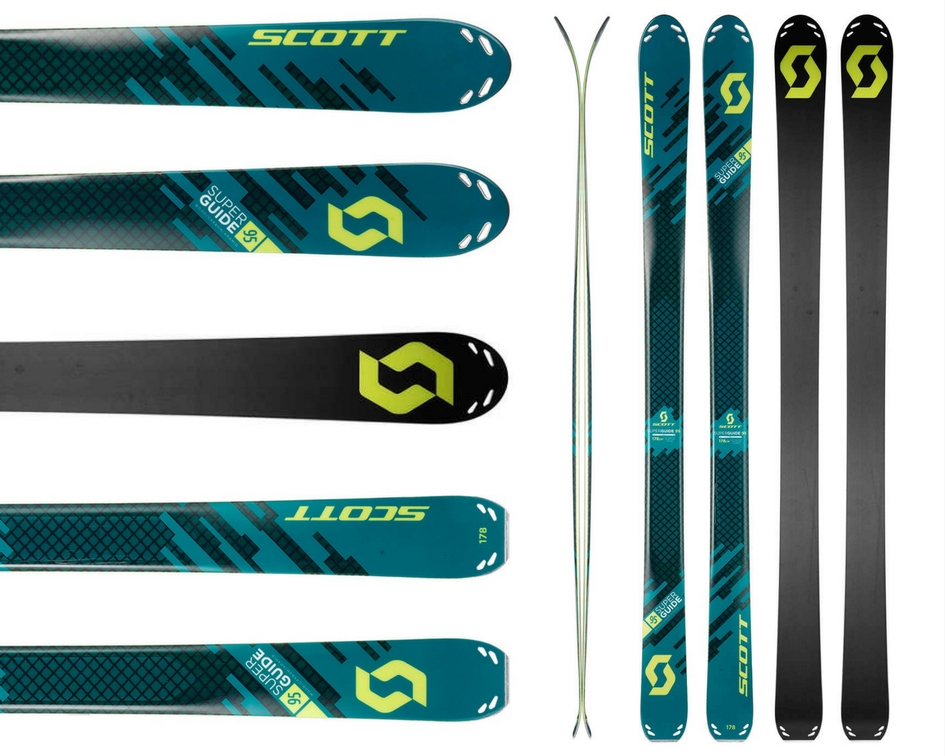 The Scott Superguide 95 is obviously a touring ski, but our testers felt it completely sucked the fun out of skiing. In fact, we often didn't feel like we were really skiing, simply getting down. It's not a ski that will plant a smile on your face as so many others we have tested would. A demanding ski, we would only recommend it to the more advanced skiers who would really be able to discipline it.
Scott Superguide 95 2018 Features:
Sandwich sidewall construction
Carbon/Aramid Elliptic
3Dimension Sidecut
Full Ski Length Wood Core
Factory Finish
Skin Fixation System
To view more reviews of this year's top skis, click here.
Specification
Price: £450
Aimed at: Advanced Female Skiers
Testing Scores
| | |
| --- | --- |
| Edge Hold | 5 |
| Responsiveness | 5 |
| Versatility | 5.5 |
| Off-piste | 6.5 |
| On-piste | 5 |
| Overall Performance | 4 |