Uvex, Oakley, Anon, Bloc, Spy, Dragon; the sheer amount of choice on offer when it comes to choosing ski goggles is staggering. And it's not only choice of frame, but choice of lens. In recent years, ski goggle lenses have become much more technologically advanced, with options available for a whole host of different conditions. Most goggles now even have detachable lenses so that you can switch them up as and when you need. This can leave many people questioning "which goggle lens do I need?".
Many Goggle manufacturers such as Dragon, sell goggles with two lenses, so the choice is made much easier. However, if you are intending to switch lenses while on the go, you need to ensure you have goggles with a good lens changing system, such as Summit's magnetic 'magneteyes' system.
Disregarding the frame/frameless debate (we'll get onto that another time in this blog I assure you), we're here to take you through the main goggle lens types, so that you can make the most informed decision on which goggle lenses are right for you. 100% UV protection on a goggle lens is a must, so ensure that you are choosing a lens that is fully UV protected. This will help protect your eyes while up on the mountain.
First off, lens type:
You can get two types of lens; cylindrical and spherical.
Cylindrical are flat on the front vertical and curved horizontally across from ear to ear.
Spherical lenses on the other hand, are curved both vertically and horizontally, coming out further from your face than cylindrical lenses. This means they not only enhance the wearer's field of vision, but reduce glare and have a lower risk of fogging. However, spherical lenses do tend to be slightly more pricey than cylindrical ones, so if you're counting the pennies, you can always opt for a high quality cylindrical lens that will do a perfectly good job.
Now on to the main question, which tint?
Most goggle lenses have some sort of coloured tint and each colour has different properties. Different colours reflect light in different ways, so some colours and tints are more suited to certain light conditions than others. VLT (Visible Light Transmission) is one way of determining which type of colour/tint you need. VLT is a number between 1 and 100 that represents the percentage of light that can pass through the lens. If you are only intending to have just one lens, you need something that is the most versatile, available to react to varying conditions. Below is a brief guide to which conditions each colour works best in.
Yellow
Best for low, flat light conditions. Enhance detail and sharpen vision.
VLT around 60 – 80%
Red/Rose
Best for variable cloudy or low light conditions.
VLT often between 20 – 60 %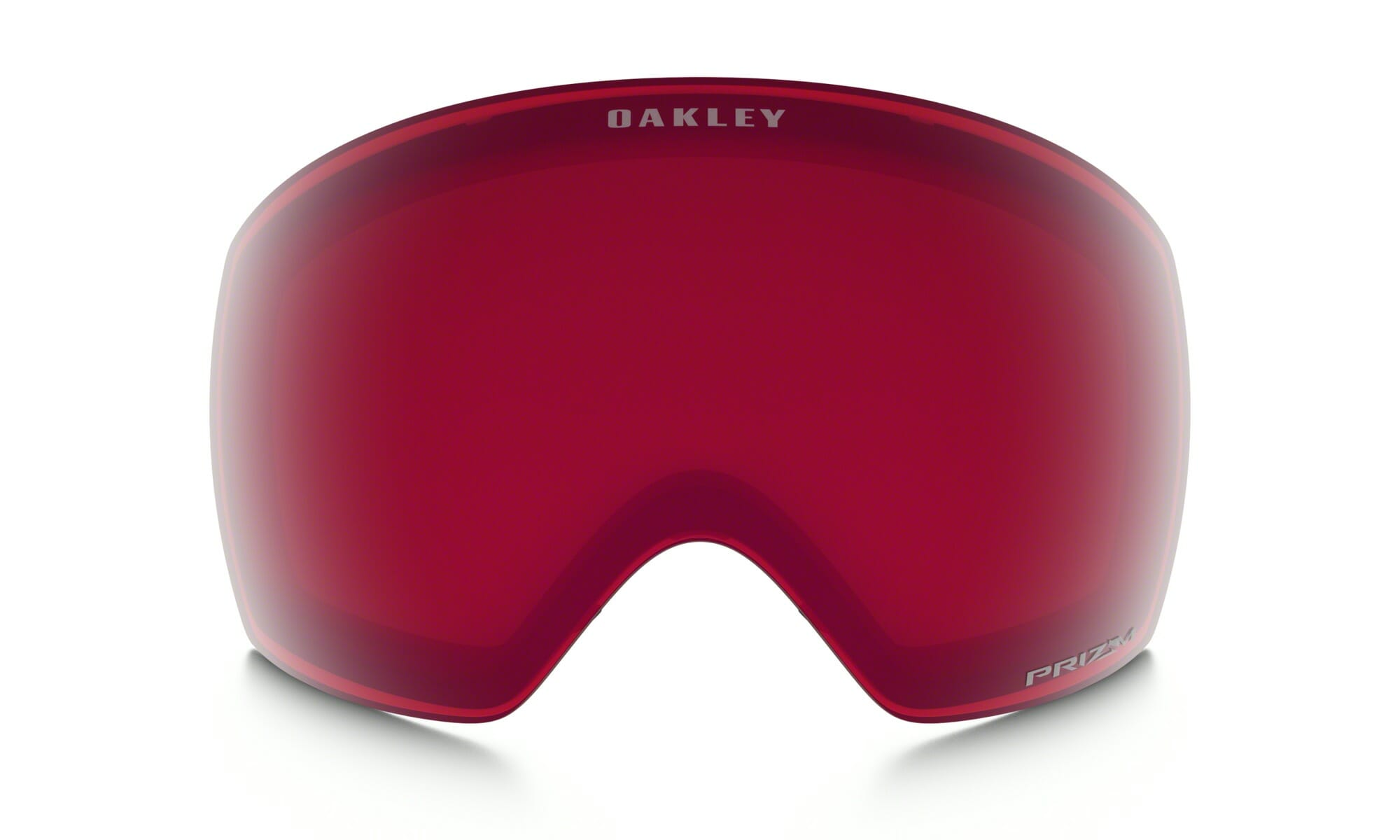 Blue/Sapphire
Best for partly cloudy, medium to bright light. A good all rounder.
VLT between 11 – 35 %
Green/Jade (featured image)
Good for medium to sunny, bright light.
VLT usually around 12 – 17%
Polarised/Black
Best for sunny, bright conditions. Decreases harsh sunlight and lessens glare.
VLT between 10 – 25 %
Of course, all makes of lens are slightly different, with ionisation, polarisation and mirroring depending on the brand. This is why it's important to fully check the lens colour/tint guide for the brand you are purchasing from to make sure you make the most informed decision.