Members of the public joined representatives from French ski resorts in Bourg Saint Maurice yesterday morning, as a friendly anti-Brexit demonstration was staged outside the Eurostar terminal – the entry point to many of the major French ski resorts.
Saturday 6th April was chosen as this was when the last Eurostar of the season departed Bourg Saint Maurice in the direction of London.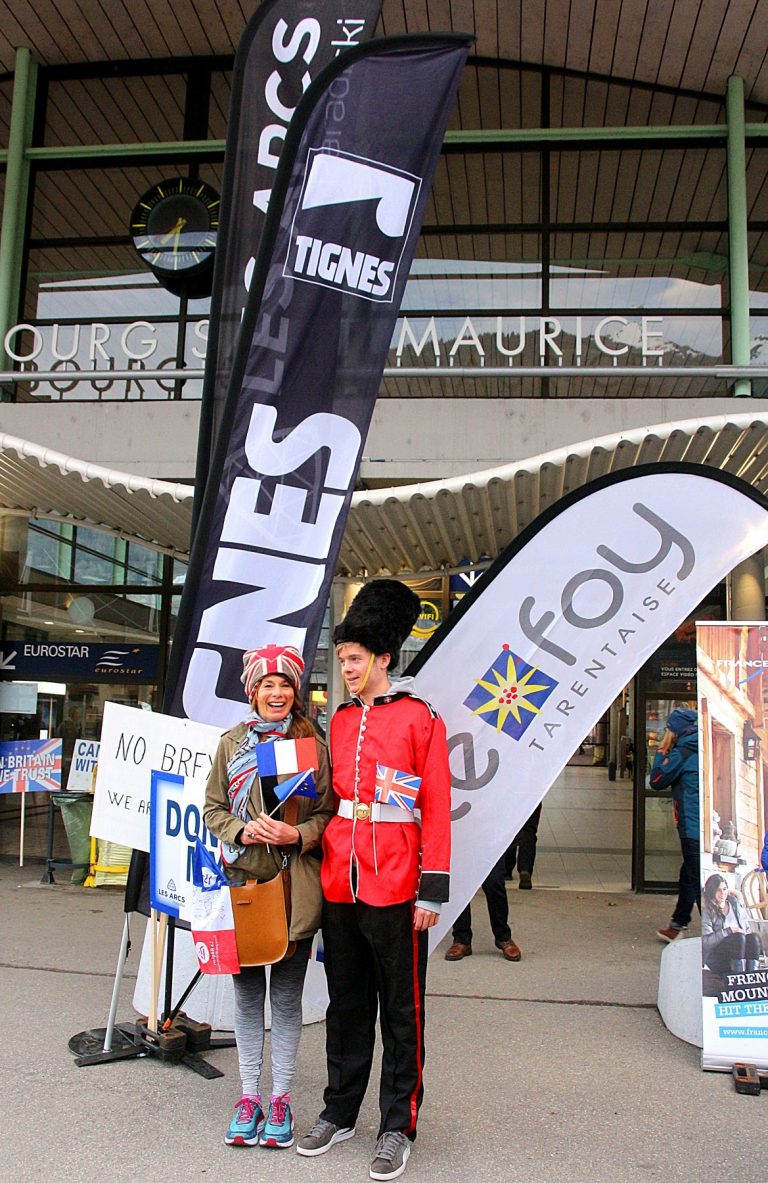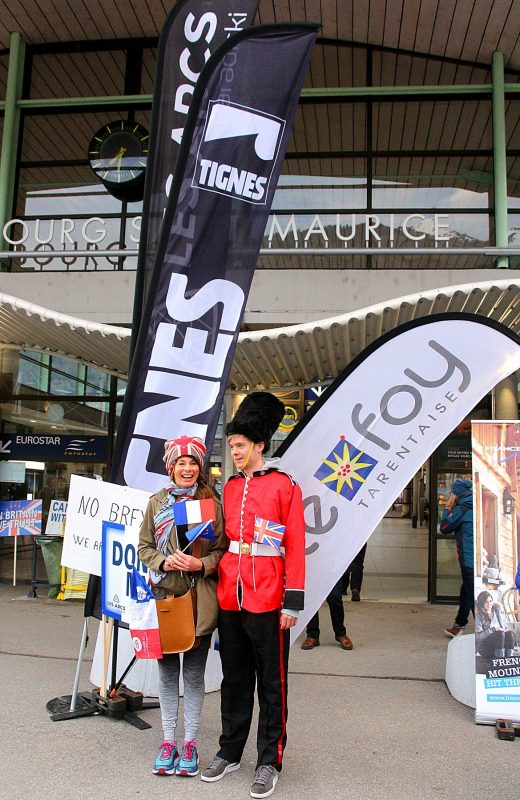 "The initiative was organised to send a message to both the UK and the rest of Europe that perhaps it is not too late to reconsider Brexit and to show how important the British clients are to the French ski resorts," spokesperson for one of the resorts said.
Participants joined the Mayor of Bourg Saint Maurice, Michel Giraudy and representatives from the Haute Tarentaise resorts of Les Arcs, Val d'Isère, Tignes, Sainte-Foy, Villaroger and Les Chapelles, as they welcomed Eurostar passengers departing for London at 09.34 with music, banners and in the good-natured spirit of the demonstration, a typical French breakfast with coffee and croissants.
Michel Giraudy, Mayor of Bourg Saint Maurice Les Arcs said: "We have a direct link to London all through winter with the Eurostar, making London a suburb of Bourg Saint Maurice. The Tarentaise is an international region with over 250,000 British skiers coming out every winter and a large community of British residents, many of whom are now requesting French nationality. There is concern about the impact Brexit may have over the tour operators, the number of clients that will come to visit the local ski resorts, and the impact that will have on local businesses."
Images credit: M. Allouis