The Grand Spa Thermal has opened in Brides-Les-Bains after two years of renovations that have made it the largest thermal spa in France. The product of a €17 million investment, the new Grand Spa Thermal opened its doors this summer and is receiving rave reviews already.
Brides-les-Bains is widely renowned as a health and wellness resort, featuring incredible hot springs, a healthy eating focus and a variety of free activities and health workshops throughout summer and winter. It's the only spa resort to have a nutritional label, which is said to guarantee the resort's 'weight loss' promise.
Set within the breathtaking scenery of Les 3 Vallées, with the Vanoise National Park nearby, the spa is a welcome retreat all year round. In the summer you can benefit from the fresh mountain air and the many activities on offer in Brides, whilst in the winter you can relax after a day's skiing with a refreshing treatment or simply a visit to the wonderful aquatic area, which covers 600m2.
This aquatic area consists of three different zones; one swimming lane of 25 x 2.5 metres, an aquafitness pool of 5×5 metres and a 'fun' pool, complete with two jacuzzis, two 'bubble beds', underwater jets and an underwater circuit. There are many ways to experience the aquatic centre, so whether you really want to work your body in the water or simply want to relax those muscles with some jacuzzi jets, there's something for you at the new Grand Spa Thermal.
Out of the water, a 55m2 terrace gives spa-goers an incredible view over the surrounding peaks. Two 700m2 areas in the spa are set aside for treatments and activities, all with this focus on weight loss and wellness. Indeed, the Grand Spa Thermal is not only somewhere to relax, but also to regenerate and revitalise, with a large range of activities and à la carte treatments including massages, body wraps and thermal spring water treatments.
Meanwhile, highly qualified beauticians enjoy their own area, where you can receive relaxing and rejuvenating face and body care. Treatments have been specially developed in partnership with the French brand Sothys, who have been partnered with the Grand Spa Thermal for twelve years. Facial treatments range from classic facials, to rejuvenating seasonal treatments, intensive moisturising options and anti-aging boosters.
Body options include Japanese inspired exfoliations, sculpting massages and slimming treatments to reduce the appearance of cellulite. What's more, dieticians and physiotherapists are even on hand for those really wanting to boost their physical health.
This is unsurprising, as treatments at Le Grand Spa Thermal are mostly focused on slimming, drawing from the recognised expertise of Thermes de Brides-les-Bains. These include three slimming thermal treatments courses and two wellness treatments, using the famous Brides-les-Bains thermal spring water, known to have diuretic properties and improve circulation.
Within bright and spacious surroundings, nutritionists and experts in slimming and wellness are on hand to ensure visitors get the most out of their time here.
You can also book dedicated packages of 5 or 3 days, which include a range of treatments (17 and 10 respectively) and activities as well as personalised advice on how to continue your wellness journey.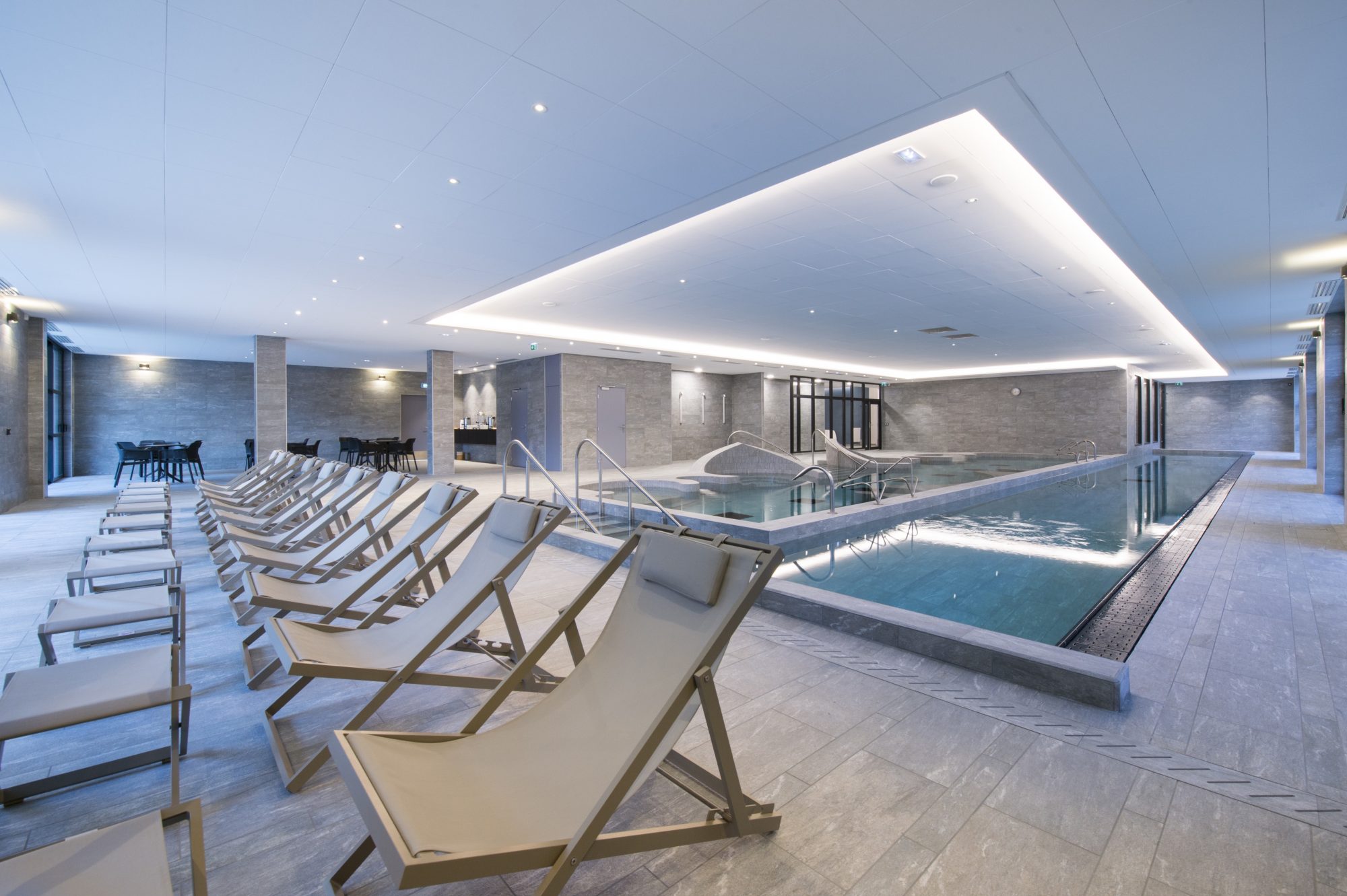 To find out more about the Grand Spa Thermal, head to: http://www.thermes-brideslesbains.com/
All Images © Gilles Lansard