Jan Farrell, the British team speed skier who is currently ranked number 5 in the world, has completed the penultimate race of the season in The Speed Masters – the world's fastest ski race track – over the Easter weekend where he placed in 8th position with a speed of 221.948 KPH. He now goes into the final race of the season in his best ever ranking, with high hopes for a second podium place.
The Speed Masters takes place every year in the ski resort of Vars alongside the regular World Cup calendar events. The course in Vars is considered to the fastest and it's where Italian skier Ivan Origone clocked the World Record on the 26th March, 2016 with a speed of 254.958 kph.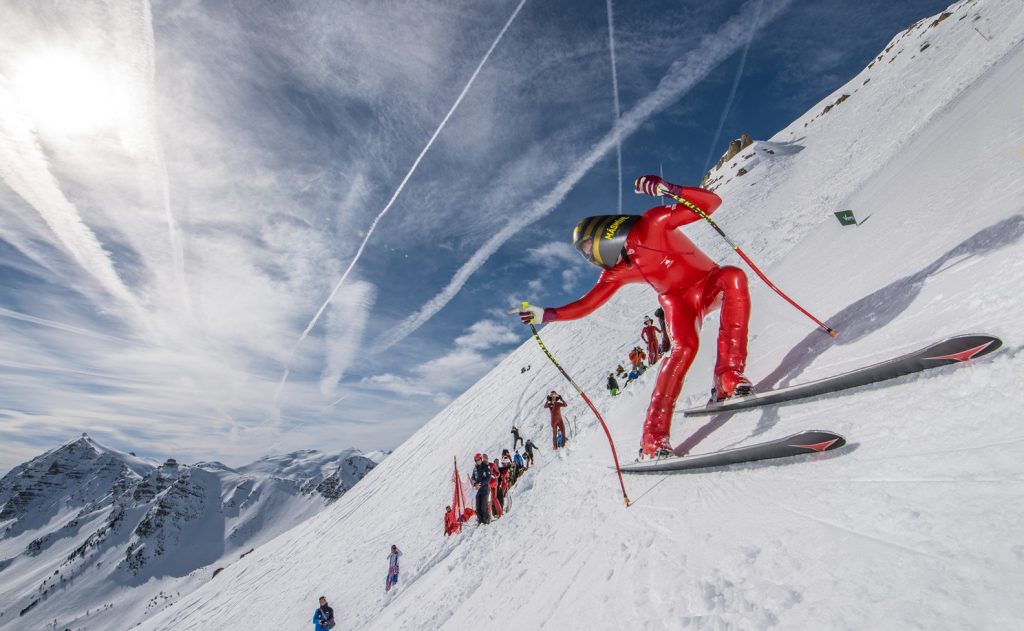 Because of the fresh snow and bad weather for this years event, none of the racers managed to get close to the World Record time they were hoping to beat.
Farrell commented following the race: "My runs were good and stable, I felt solid every time and it has given me confidence for next season. I've been speed skiing for 8 seasons now, but I've only ever gone above 200 kph around a dozen times, it's not something you can train easily. I'm satisfied with the result, finishing 8th in the most difficult race of the year is a good achievement and I feel I'm ready to attack at higher speeds, rather than concentrating only on having safe and solid runs. I have my eyes set on the podium on my home track this Saturday at our World Cup finals with speeds expected to peak at 200 kph.
"It was a tough track. My friend and fellow racer Juanki Sanchez had a crash at over 200 kph, although he almost managed to save it which was truly incredible. He's not an overthinker, I'm confident he'll be back stronger and continue his racing career without any problems".
The racing now moves onto Grandvalira, Andorra on the famous Riberal slope in Grau Roig from April 5 to 7, 2018 where Jan will be looking to further push his current 5th rank world placing in what is the last World Cup race of the season. It's his best ever ranking and he wants to take advantage.
About the future, Farrell said: "I feel that I've got the speed now since improving dramatically this season and I feel completely recovered after my crash at 216kmh in 2016. I'm attacking and looking for speed on every run. My equipment is optimised for World Cup speeds of up to 200kph, but I feel that my skiing is solid and I'm able to attack at higher speeds too. My goal now is to get as close as possible to 250kph – I want to go fast"!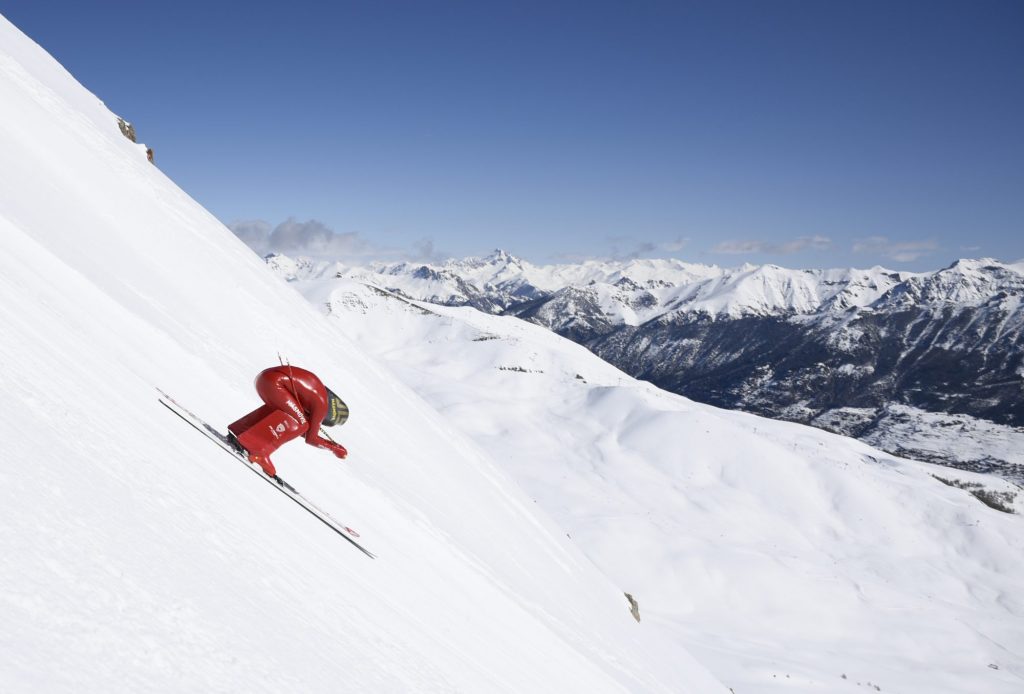 Commenting on the conditions in Vars this weekend, Farrell said: Skiing over 200kph is only possible for a handful of runs a year, and skiing over that speed I've only achieved twice. Drag increases exponentially with speed, so you can really feel the difference of every 10kph and how it affects our bodies. Our skis become increasingly unstable after 220kph and you have to be as stable and tight as possible with your upper body to withstand all the forces that are attacking you. Unfortunately this weekend, it wasn't to be because of the conditions that impacted every racer on the course. But I'm feeling confident for Andorra, but it's going to be a big fight to beat Tawny (NZE) and Klaus Schrottshammer (AUT, who's missed some races, but he is a favourite for the top position in Andorra). It is my 'home' track, but everyone is going to be giving it everything".