The reality checking website Snopes has taken upon itself the task of checking whether a recent social media post that has gone viral that tells of a bear riding a chairlift earlier this month at Vail in Colorado was the truth or not.
The story claimed that the bear "somehow managed to turn on" the closed chairlift out-of-hours and then rode on it for two hours.  For added authenticity the witness of the two-hour escapade, who apparently failed to take a good image or alert anyone during the 120 minutes, did note that a "a second, smaller bear, possibly a cub" was also seen.
In his investigation for Snopes, Dan Evon found the blurry image (of a quality similar to early pictures purporting to be the Loch Ness monster) that was posted, could be traced back to first appearing in France as long ago as 2013, but possibly earlier.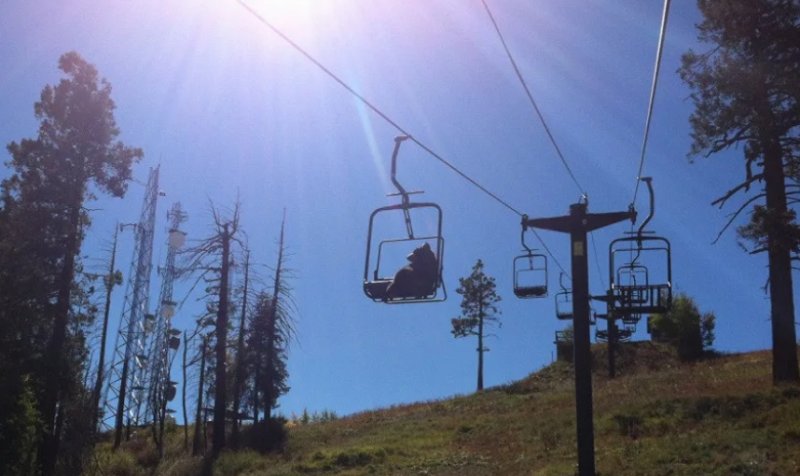 Taking a close look at the image, having zoomed in on the bear, Mr Evon thinks it is most likely someone in a bear costume.
"It appears that this "bear" is reclining on the chair lift, which doesn't seem very natural," Snopes reports, concluding, "This backstory appears to be a work of fiction. We weren't able to find any news reports about a pair of bears who took a joyride on a ski lift in Vail, Colorado. We're also sceptical of this story because this image was not taken recently, but is actually several years old."
A second investigation, by specialist lifts website lift.blog, which reported the story had been shared thousands of times, noted the bear in the image was brown and that, "brown bears don't live in Colorado."
Their final crushing blow to those still clinging to the hope of truth in the tale was that though the type of bear could not be identified for certain they could identify the lift it was sat on as a Heron-Poma model and, "Vail does not operate any Heron-Poma' lifts."