The opportunity to visit a unique Aquavit barn on a snow holiday to Norway is a new option this winter.
Aquavit is a Norwegian spirit and to qualify as the real thing it must firstly be made from potato, secondly be spiced with caraway seeds and thirdly stored in an oak wooden cask.
In Norway it is law that all food and beverage products must list the ingredients, except for aquavit, so outside those three core rules of production, what makes the taste is a secret for each individual producer and these tastes can define where an aquavit is from. For example a producer on Norway's famously fjord-filled west coast may add seaweed into their barrels.
The aquavit barn created in the Spidsbergseter Hotel has been created in a former goat's barn which dates from 1850, when the hotel was the family's mountain farm (the name Spidsbergseter comes from the family's name, Spidsberg and seter which means mountain farm in Norwegian).
The barn was used up until 1962 for the farm's goats but became disused as the current owner's parents began to expand the farm into the hotel it is today.
In 2000 they decided to restore the barn and opened the world's only Aquavit barn in 2005. Today the barn offers c.140 different types of aquavit, around 120 are Norwegian with the rest from Sweden and Denmark. Guests can also sample the barn's own 1850 blend of aquavit which was created especially for the hotel in 2014 by a local producer.
Holidays to the Spidsbergseter Hotel are one of the new options for the coming winter 2016-17 offered by Scandinavian snow specialists Inntravel.
The holiday hotel is the base for a trip to The Rondane National Park – Norway's first, an area of almost untouched wilderness, where 2,000m-high mountains jag the horizon.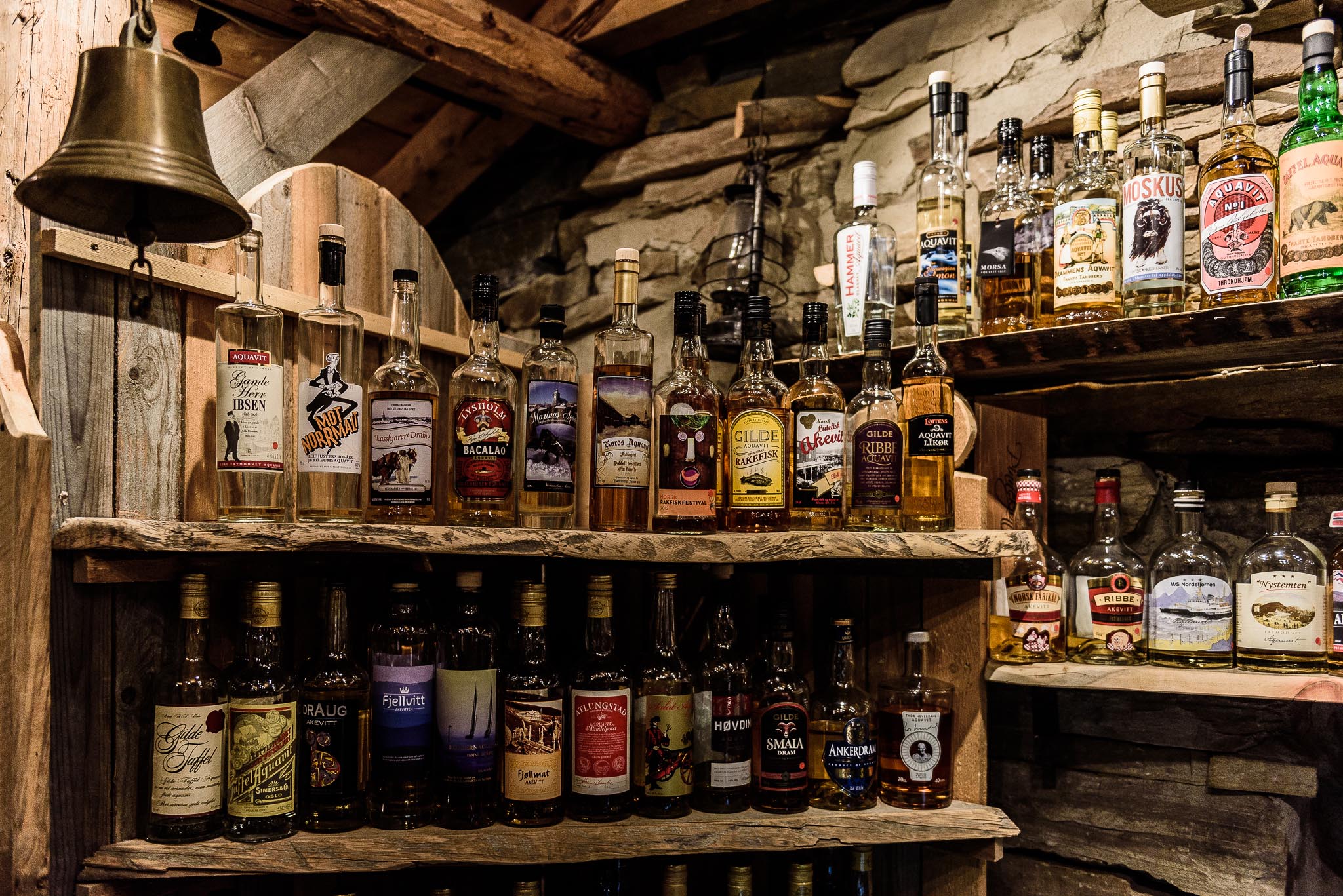 Apart from sampling Aquavit the area is also a fine place to learn to cross-country ski with signposted ski trails right from the door, cut by the Hotel's owner himself, and there is an easy 12km loop that passes through the local settlement, where new skiers can pause for a rest and warming drink. For more experienced skiers, trails are available out into the pine and birch forests and skirting the hills overlooking the National Park.
Besides the Aquavit Barn the characterful Hotel has wooden-clad rooms that benefit from far-reaching views across the plateau from their balcony, and also boasts a swimming pool, sauna and steam bath for unwinding after a day of skiing.
The holiday costs from £1,055 per person including 7 nights' full board and access to cross-country skiing trails. It's one of a wide range of snow holidays from Inntravel .
All pictures by Ian Brodie
Enregistrer