As skiers, we all know how important it is to have good quality, perfectly fitted and well performing ski boots. However, many of us don't extend this luxury to our snow boots. We make sure our feet are well looked after on the slopes, so why not give them that same comfort off the slopes? For the last fifty years, the Moon Boot® has been "the" winter footwear, with it's unmistakable crossed lacing and distinctive sole structure turning it into an inimitable icon. Incredibly comfortable, practical and with a new range bringing the brand firmly to the forefront of mountain fashion, the Moon Boot® remains the number one choice for snow savvy footwear.
In 1969, Giancarlo Zanatta invented the very first Moon Boot®, drawing inspiration from the Apollo 11 Moon. In doing so, he introduced a unique new wave of colour, fun, innovation and creativity that was to become a trailblazer in the winter fashion world.
The Moon Boot® has always been at the forefront of design, creativity and colour and this latest collection is no different, presenting a fresh new interpretation of the nylon-based classic for the coming winter. For skiers and snowboarders who like to be at the forefront of slopeside fashion, this is the collection fo you.
This season sees the iconic boot in an array of bold colours; pink, lime, red and white. However this year, Moon Boot® are by no means sticking to the basics, with their newest collection showcasing fresh designs, materials and styles. From the tall originals sure to keep the snow out, to more street-friendly urban styles that wouldn't look out of place back in the UK, there's sure to be something to suit every taste.
Indeed, the latest project from Moon Boot®, 'Far Side' is intended not just for days in the snow, but for an urban lifestyle, giving you quality footwear both on and off the mountain. Incorporating the classic features that have made the Moon Boot® such a staple for snow sports fans, Far Side is a boot with an original unique structure intended for the luxury market.
This boot is made from the highest quality materials, calf leather and shearling. The natural materials are enhanced with glitter and pearl effects to create the perfect combination of style and functionality for days in the snow.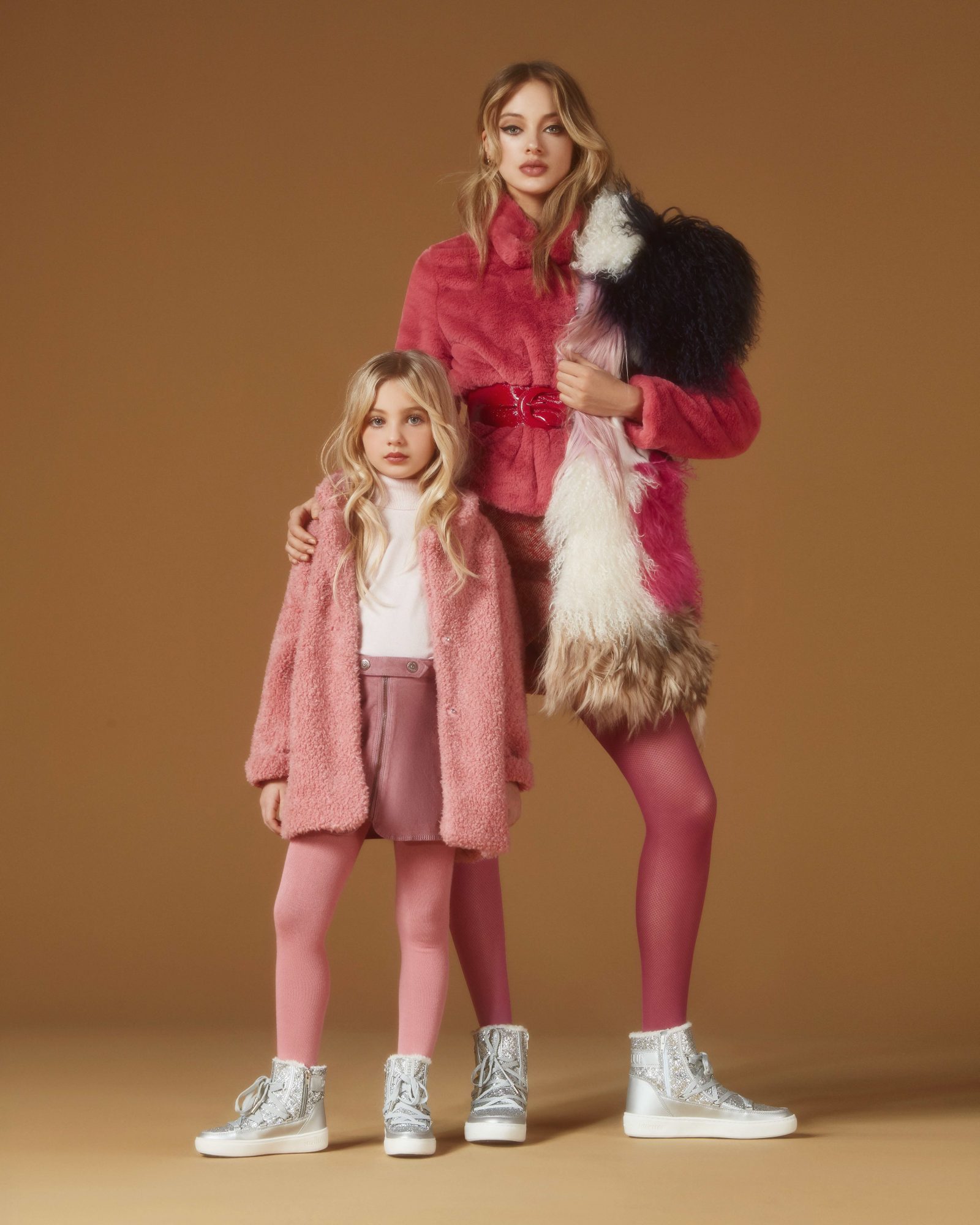 Three styles have been created for this season, High, Mid and Low, each with a unique, statement design that incorporates the signature elements of Moon Boot® DNA – the lacing, the shape of the upper, the sole, and the superior comfort of the fit. A perfect addition to any mountain-lover's wardrobe.
Shop the new Moon Boot® collection here
#IWantTheMoon