Vilsta ski centre in Sweden will get a longer ski run thanks to the donation of 100,000 tonnes of rock by data company Amazon Web Services.
The ski area located near Eskilstuna, 120km west of Stockholm, will use the rock to increase the vertical of its ski runs by 10 ten metres.
Amazon Web Services are building a new data centre in Stockholm and have 100,000 tonnes of rock removed during the construction process going spare.
The rock will be used to increase the length of an existing main run by 30 metres and the centre plans to create a new additional run, 50 metres longer than the current longest slope there.  A new beginners slope will also be created.  The total additional area has been described as about the size of a football arena.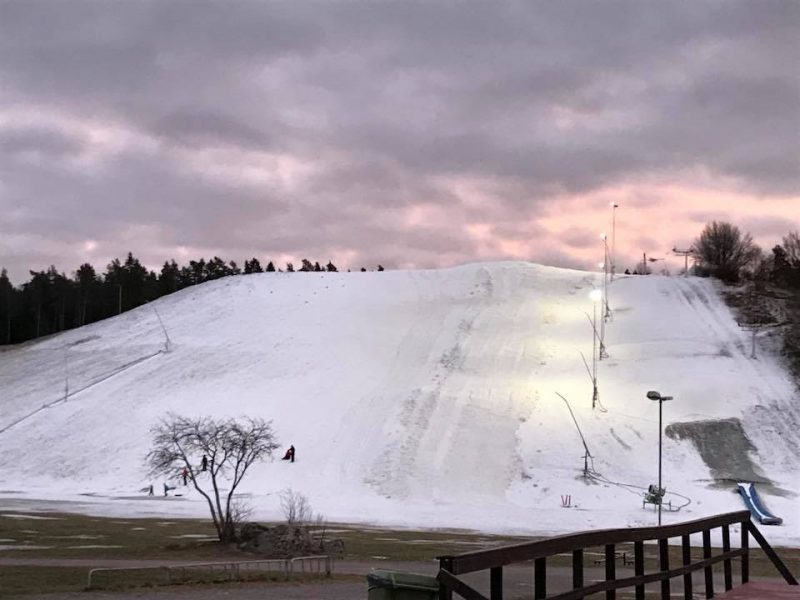 100,000 tonnes is not enough for the project to be completed, another 30-50,000 tonnes are needed, but the centre hops work will be complete in time for the 18-19 ski season and say Amazon's donation has saved five to six years of work that would otherwise have been required.
The local government gave the ski area the go ahead for the project last year so long as the rock used was found to not contain anything that might pollute the existing hill's biodiversity.  Tests have since proven this is the case with the Stockholm stone.
The donation is estimated to be worth SEK14m compared with sourcing the rock from a quarry.