If you're a family planning a February ski trip, getting a good deal for skiing in half-term week is always a challenge.
The crucial issue is, of course, that not only are most British schools on holiday over a one or two week period, but also all French and many other Northern European nations are on holiday too – all trying to book the same apartment complexes in the same resorts at the same time.
February is also when the snow is most likely to be at its best, so non-family skiers are wanting to book too.
And of course if you avoid those peak half-term weeks and travel in the much quieter weeks before or after half term you face fines in England if you take your children out of school.
So it's not easy, but on the upside there's lots of lovely fresh snow waiting in most resorts now, so it's worth it and it's not too late!
Here are some ideas to make it as affordable and stress free as possible:
1: Get Off The Grid
(Ski School on Balme in Chamonix)
"Choose a smaller, lesser known resort where you will encounter less people on the slopes and find reasonably priced family accommodation," says Amelia Warner of French-specialist operator Peak Retreats, which offers just that type of accommodation.
For example the company offers holidays in the Chamonix Valley staying in the pretty village of Combloux rather than Chamonix itself. But that means paying from only £272pp for studio accommodation for the weeks commencing 6th and 13th February, a 15% saving. Holidays are based in the Grande Cordee residence located 2km from the centre and 800m from the nearest ski lift.
2: There May Still Be Deals If You Ask
Just because you're told the best advice is to book early, don't assume they're all gone! Finding flight seats at viable prices to the Alps may be difficult this late on but, for self-drive holidays in particular – some tour operators do still have deals available if you ask and trawl sites. The trick is to realise what really IS a good deal.
Ski Independence have just released a 'Save 50% in Les Arcs' deal this half term a final two apartments remaining. A two bedroom classic apartment in Arc 1950 costs from £1536 or a two bedroom superior apartment from £1691 – each can sleep up to six. Prices are for 7 nights (accommodation only), for the week commencing 13 February 2016.
Esprit Ski say they still have a selection of family ski holidays still available for this half term, commencing on the 14th February, especially for lone parents travelling with one child.
"The informality of a chalet ski holiday will ensure that Mum or Dad has like-minded adults to socialise and ski with and the dedicated Esprit Child Care will guarantee that their child will make friends and have fun all week," said a company spokesperson.
Availability is varied from Chalet Alpenblume in Obergurgl, Chalet Thebe in St Anton, Chalet Aventine in Les Gets and Chalet Renard in Peisey Les Arcs, with prices ranging from £2,199 to £2,299 for one adult and one child (aged 2-11yrs) and includes flights, transfers and seven nights catered accommodation with a cooked breakfast, afternoon tea, children's high tea and 4-course dinners with complimentary wine. Esprit Classic Child Care is available from £215 for a week of exclusive ski lessons.
3: Pre-book the Extras
With ski resorts running at capacity then rental equipment will be in short supply and you're also likely to face queues at the rental shop, to book ski school or buy a lift pass. All of these can be done in advance online and you may find deals for doing so. In the case of ski rentals there's cut throat competition so its worth shopping around – whilst double checking that the shops you look at are easy to reach from wherever your accommodation is. So the aim is to save money and stress.
4: It Doesn't have To Be France
The main focus of the half term booking frenzy are the big French ski resorts, primarily because they do family ski holidays so well, with their affordable apartments. But whilst other ski countries tend to have more hotel-based holidays there are still lots of apartments in other ski nations to be had.
Whilst France tends to be the easiest for self-drive holidays and is the best set up, on the whole, for apartment holidays, other ski nations such as Austria and Italy often have better overall prices for your lift tickets, giving free tickets and discounts to children to an older age than in France. But this does vary from resort to resort across international boundaries.
"If you want "quiet" at half term, look at Switzerland, because the prices are higher so most families can't afford to ski there on the most peak family skiing dates," says Richard Sinclair of specialist travel agency sno.co.uk
Inghams is offering 7 nights, self catering at the 3* Allalin Apartments, Saas Fee, Switzerland from £2097 based on a family of four sharing (2 adults and 2 children) departing 11th February 2016. Price includes return flights from London Gatwick to Geneva and resort transfers for the whole party. For more information or to book visit www.inghams.co.uk or call 01483 791 114.
5: Self Drive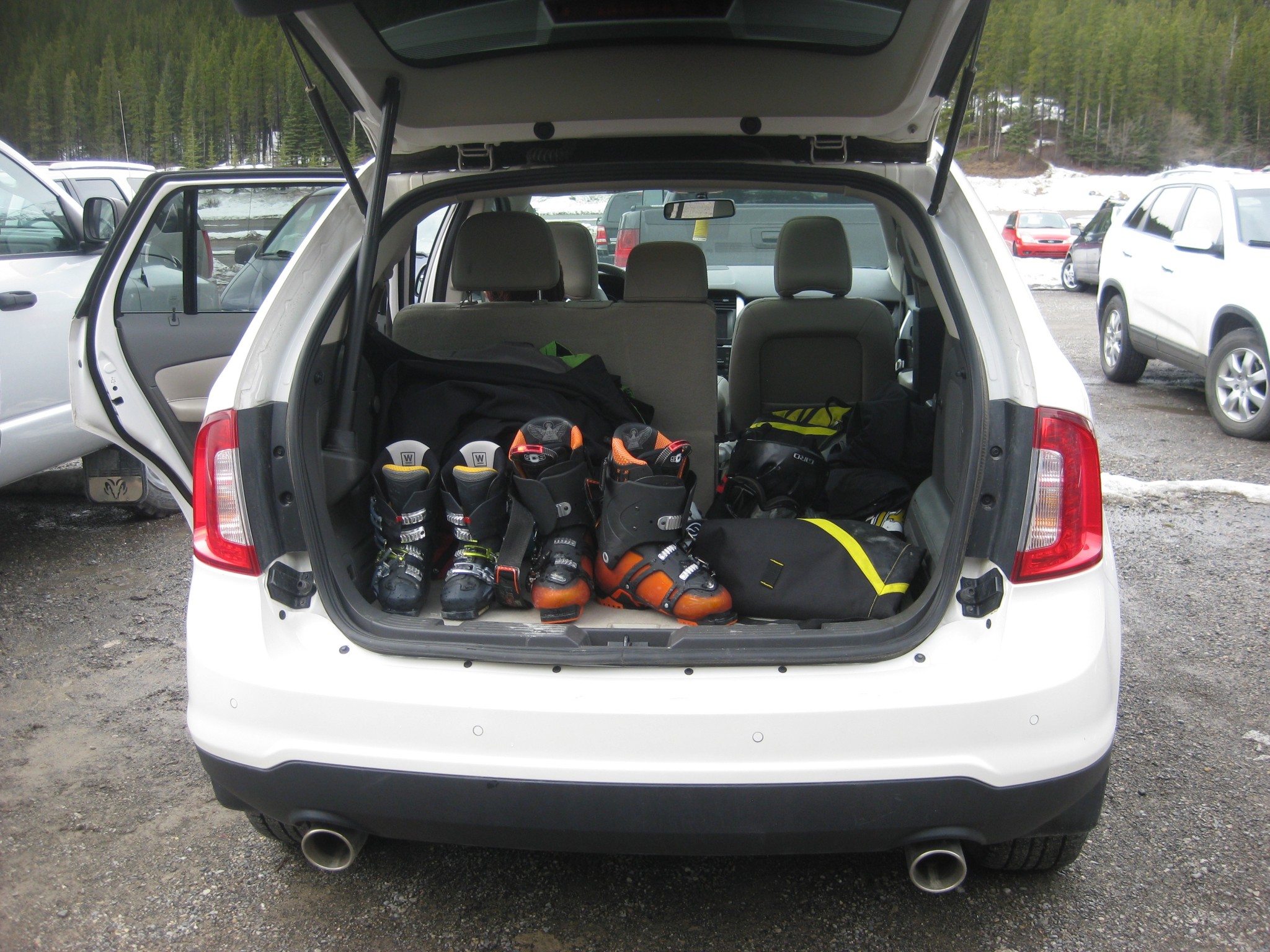 "Drive to avoid those hidden airline costs and to not be restricted on what you pack. Driving also allows you to shop before reaching the resort and take day trips to areas of interest while maximising your leisure time in the resort," says Amelia Warner, adding. "But choose a resort with easy motorway access, to minimise travel time and those windy mountain roads especially if your kids are prone to travel sickness."
"The biggest tip for skiing Feb half term on the cheap is to drive and self-cater – once you take half term flights out of the equation, there are so many accommodation options that won't break the bank," confirms Richard Sinclair, "Right now we've got accommodation from just £70 per person per week! And only a couple of hundred quid for somewhere amazing like Chamonix."
6: Book Early
OK not a lot of help for next month but February 2017 ski holidays are already on sale with two of the biggest operators, Crystal and Inghams, already having launched their preview programme.
Finally – You Could Forget Half-Term…
OK, to be fair, probably not a bonafide 'Top Tips For Family February Half Term Deal' but if booking for February all sounds too much, you'll find Easter ski holidays on sale now which are much cheaper for the same holiday and the slopes will be quieter too so less time in queues. The only likely compromise is that if it is warmer by then (although with this winter, who knows when will be warm and when cold) you'll have spring skiing which can mean sticky snow in the afternoons).
Enregistrer