Ski facilities for people with disabilities have been with us in one form or another since the early years of the sport and began to get more organised from the 1970s on. Then over the past decade those facilities and the support networks required to make everything possible have just got better and better. Of course there are always improvements to be made, but the equipment available and the support staff and facilities are better now than they've ever been.
The top end of this widening of opportunities has been highlighted by the success and popularity of the  Paralympic Games and the success of Brits like Jade Etherington (above) and Kelly Gallagher (pictured top in VallNord, Andorra, for which she is now an ambassador) who are proving just what can be achieved on the world stage and inspiring others to give it a go.
But where to start?  Well there are organisations in the UK providing information, support and on snow experience.  Then there are dry slopes and snowdomes dotted around the UK, which in many cases can also give you the chance to try snowsports whatever your disability.  Then there are travel companies with special staff and divisions to organise your holiday to the Alps or the Rockies or another ski area, and out in the mountains, resorts set up to provide complete ski holidays on and off the slopes for disabled skiers and boarders.
So, hopefully, these days everything is covered.  Here are a few more details to consider: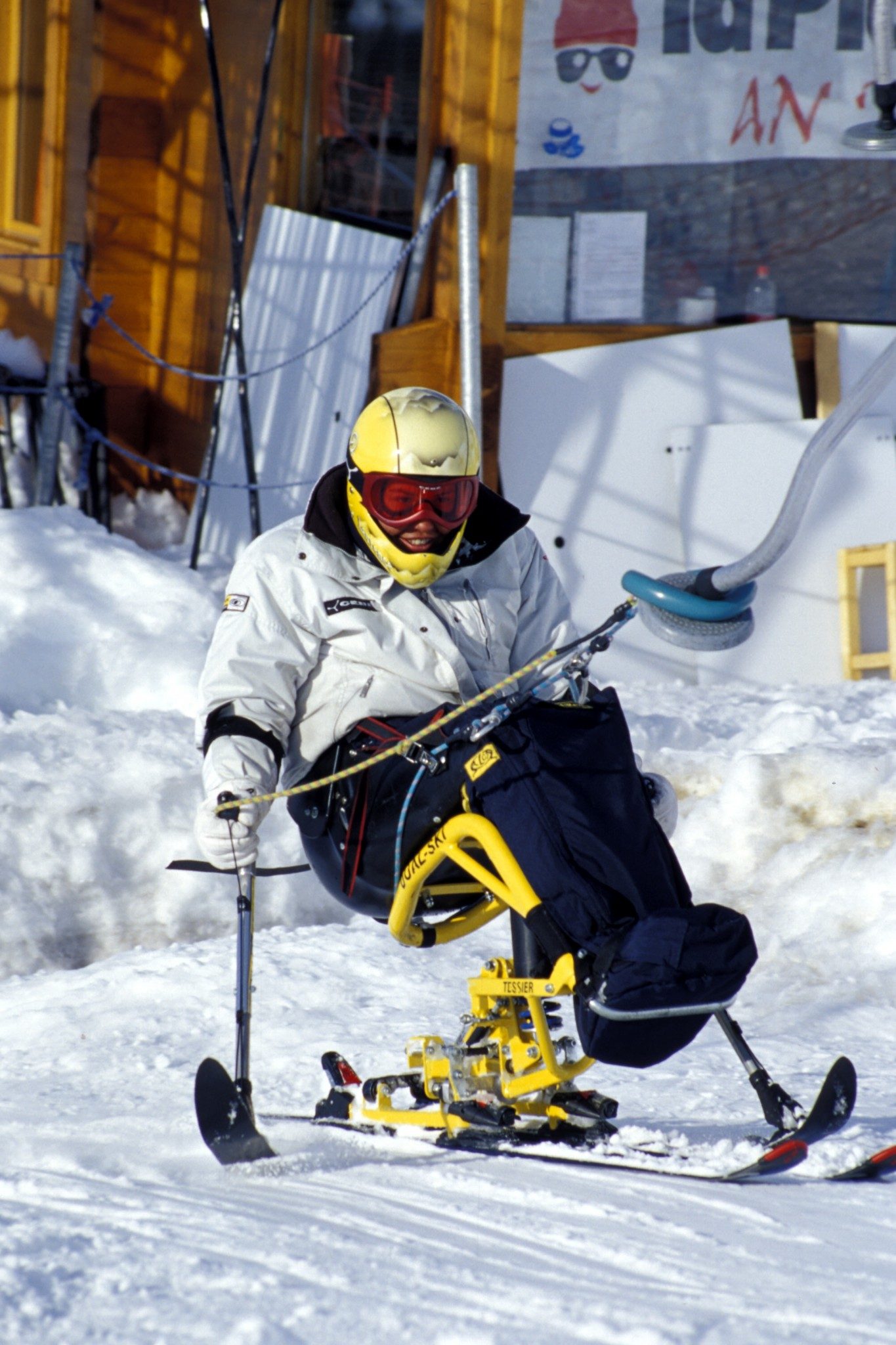 1. Do Your Research And Ask Questions
A number of organisations exist to help you find out more about getting started on snow.
Disability Snowsport UK is the leading force in the UK who are a people-centred organisation with a unique sense of purpose: that anyone regardless of their disability can take part in and enjoy the thrill of snowsports.
Disability Snowsport have applied exceptional know-how and adaptability for over 30 years to enable those with a disability to experience the joy of skiing alongside the able-bodied.  Based in Scotland although operating across the UK, they organise regular lessons at the country's six indoor snow centres (Glasgow, Castleford, Tamworth, Milton Keynes, Manchester and Hemel Hempstead) as well as on Cairngorm Mountain at Aviemore and on international trips.
The Ski2Freedom Foundation is another organisation working to help anyone with any disability to enjoy the benefits and sheer fun of snowsport.  Set up in 2007 by the mother of a profoundly disabled young lady, The Foundation has a wealth of information on its website, including a directory of relevant organisations and resorts in 25 countries, including disabled visitor feedback on visits to ski in countries as far away as Japan. Ski2Freedom also exists to provide help, advice and information to anyone looking for help planning a  ski trip.
The charity Back Up, which helps people with a spinal cord injury, was established in 1986 after the British and European Freestyle Champion and James Bond stunt double Mike Nemesvary had his life devastated when he broke his neck during a training session and was paralysed from the shoulders down.  Despite this life changing injury Mike was determined to get back to the life he enjoyed.  Back Up was initially set up to offer ski courses for those affected by spinal cord injury.
For people with a learning difficulty rather than (or as well as) a physical disability, The Special Olympics organisation is also active in snowsports in the UK.  The organisation can advise on facilities available as close as possible to where you live and takes groups of skiers to take place in international Special Olympics ski competitions.
Even the armed services have been becoming increasingly involved in wintersports for disabled, British servicemen and women right up to Paralympic level and established the Combined Services (Army, Navy and Air Force's) Disabled Ski Team (CSDST) in 2009,  a charity which trains wounded, injured or sick personnel to be Paralympic-standard skiers, reintroducing the spirit of challenge and competition that they were accustomed to as part of normal service life.  The team have been a huge success, with Army Sergeant (retired) Mick Brennan competing for Team GB at the 2014 Sochi Paralympics. The team is now trying to raise the £20,000 they need to take two more team members to the Pyeongchang 2018 Paralympic Games.
2. Learn Locally
Whether you're disabled or not it makes sense to try out skiing and boarding for the first time at your local indoor snow centre or dry slope.  That way you can find out if you actually like snow sports or not before committing too much of your time and money to it, because once you're hooked. You're hooked.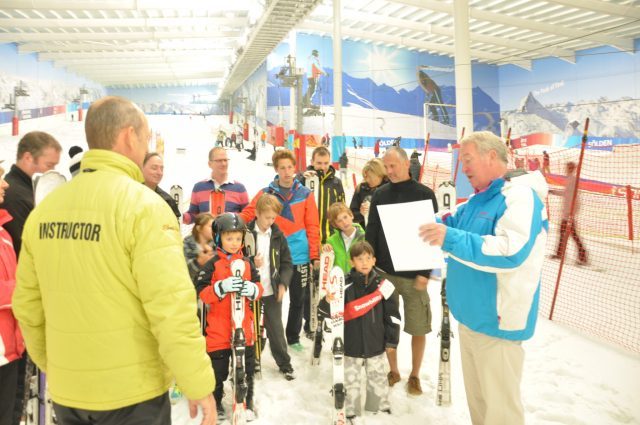 One great example of the options available is Snowbility, operating at The Snow Centre in Hemel Hempstead  and the brainchild of Ski Development Coach, Richard Fetherston.  It was established with the aim of using snow sports coaching to help students with additional needs, and specifically autism, to show to themselves and their families and friends that they have amazing natural abilities just waiting to be expressed.
Richard says Snowbility work with the students to understand how they react, reading their non-verbal communication, ability to balance and relate to other users .During Snowbility's coaching sessions, instructors tailor the lessons specifically to each student, working with their parent, carer or school where applicable to understand their individual requirements.
3. Check Out Trips With Specialists
Depending on the level and type of your disability, and your attitude to life and the risk, you may prefer to organise your holiday with a tour operator with experience and specialism in organising everything you need.
The UK's largest ski holiday operator, Crystal, actually has a specialist division organising holidays for disabled skiers, called Crystal Adaptive, and recommends properties in resort it has determined as being well set up to deal with any needs and in resorts that also have a reputation on the slopes for their services to disabled skiers.  They can also organise assistance in travel to and from the resort, carriages of sit skis on their planes and so on. Their main page lists eight selected resorts in seven countries on both sides of the Atlantic.
4. Get to the Alps (or the Pyrenees, or the Dolomites, or Scandinavia…)
Before downhill skiing was invented 150 years or so ago, the mountains were already known for their therapeutic properties. Whether it's the fresh air, perhaps a local spa or just the inspirational feeling of being in stunning mountain scenery, it's been doing everyone good, disabled or not, for millennia.
But I you are disabled and want to ski or board in Europe there are ever more resorts that are ever better geared up top help make that happen.
In the particularly stunning Swiss Jungfrau region, Active Motion, based in Grindelwald, is one highly regarded ski school. They offer adaptive skiing with "no limits for physical or cognitive challenged people" they say.
Another example is in Norway where the resort of  Beitostølen has built a reputation as a centre for Sisability Snowsports (It one of Crystal Adaptive's eight preferred choices) plays host to the 53rd annual 'Ridderrenn' – a blind skier's week first staged wit 57 participants in 1964 and expected to attract around 500 in April 2016.
There are many more.
5. Trans-Atlantic Choices
North American ski areas are well known for their high service standards and that's true for services for disabled snowsports.
Most of the major resorts are happy to help plan a holiday for you, but Winter Park in Colorado (one of Crystal Adaptive's destination choices) is home to America's National Sports Center for the Disabled (NSCD), one of the largest outdoor therapeutic recreation and adaptive sports agencies in the world, which attracts 3,000 disabled visitors each year.
It covers both winter and summer mountain sports and caters for all ability levels on the slopes and levels of disability.  In fact it's list on its site is pretty comprehensive, "Disabilities served iclude (but are not limited to): ADD/ADHD, amputation, arthritis, autism, behavioral health, bone disorder, brain injury, cerebral palsy, deafness, developmental disabilities, diabetes, down syndrome, epilepsy, fragile X syndrome, hemophilia, learning disabilities, multiple sclerosis, muscular disorder, muscular dystrophy, nerve disorders, neurological disorders, paraplegia, post-polio, post-traumatic stress disorder, quadriplegia, respiratory disorder, spina bifida, spinal cord injury, stroke, substance abuse, vision loss/blindness."
There is also the National Ability Centre in Utah (pictured above) which organises courses and camps around the largest ski area in the US, Park City.
6. Persuade Someone to Be a Coach, A Volunteer Or Just Donate
Most disability snow sports organisations are only able to exist thanks to donations and other forms of support. Most organisations are looking for fund raisers and in some cases volunteers able to train as guides and teachers for disabled skiers and boarders.
Disability Snowsport UK has a wealth of advice on the different ways to get involved on this page.
They also accept cash donations via a Just Giving page.
(Crystal Holidays have been one of the biggest funders of Disability Snowsport UK with their staff and customers fundraising more than £240,000 since their partnership began in 2009).
Ski2Freedom can also advise on how to get involved and maintains a page on the subject and Special Olympics have several for volunteers, family and friends and donors.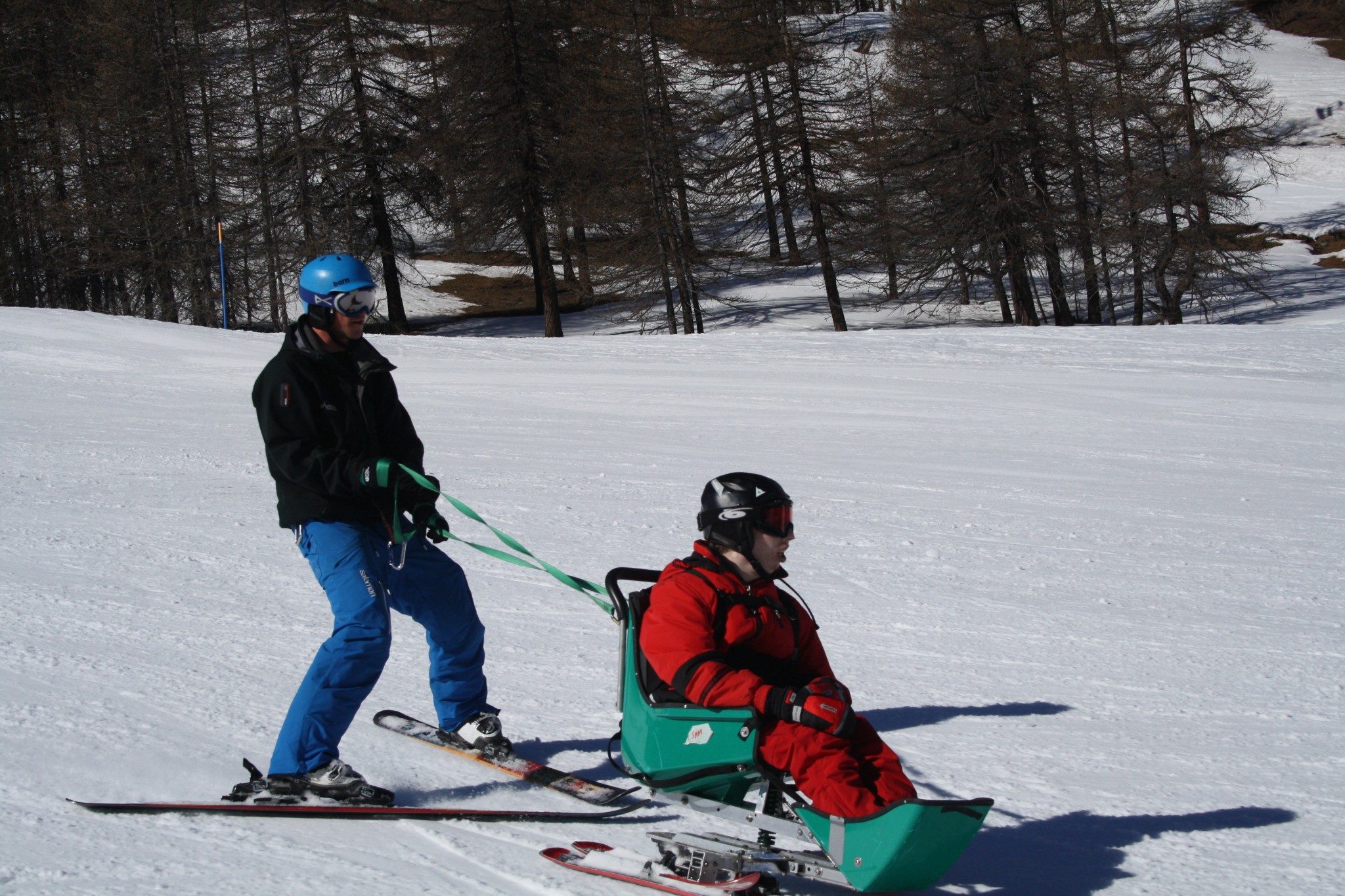 Enregistrer