It's a question most of us skiers and snowboarders have asked ourselves at least once – which are the closest ski resorts to the UK? Indeed, if you're desperate to get skiing or snowboarding, the worst thing can be the time it takes to get there. Especially on those days when you start early in the morning but arrive in resort sometime after lunch, just too late for it to be worth getting out on the slopes on your arrival day. How annoying!
But some ski areas are closer than others to Blighty, simply by being near to an airport so after a short flight you can quickly be out on the slopes – particularly if you've brought your own gear (or arranged for it to be waiting for you at your accommodation or in the rental shop, as is increasingly possible these days) and pre-booked your lift pass. Or, they're one of the closest ski resorts to Calais, meaning you can hop in the car one morning or evening and arrive in resort in a similar amount of time, door-to-door.
Here are ten of our favourite resorts, closest to the UK (though it pays to note that times quoted are travel only and don't allow for you to waste time collecting baggage, going to the toilet, breathing etc…):
Closest Ski Resorts to the UK by Plane
Igls, Austria (2 hours, 15 minutes)
Few ski resorts can claim to be less than 10km from the airport but as you fly in to Innsbruck, two hours from London you can pretty much look out of the window and wave to people on the chairlifts as you come in to land. Well that's a minor (and slightly alarming) exaggeration but you get the idea.
Igls is one of more than half-a-dozen mid-sized ski areas surrounding Innsbruck and all on one lift pass. The terrain is mostly benign but there's a historic black run where Franz Klammer took gold in the 1976 Olympics, It's a 15 minute transfer here from the airport. Inghams offer package holidays here.
It should be noted that several other resorts like Seefeld are not much further away.
Cairngorm, Scotland (2 hours, 17 minutes)
If you live in a nation with ski resorts, many people don't book months ahead as we do but wait for the snow to fall, then book and travel quick. We do have ski areas in the Scottish Highlands and they sometimes have great snow but we often forget about them and miss out on the great snow on our doorstep when it's there.
So yes this is a bit of a cheat as already within the UK, but you can fly to Inverness from a number of airports including Gatwick and Luton with EasyJet and Manchester with FlyBE, flight times are usually around 60-90 minutes. Once you arrive at Inverness though it's either the buses or an expensive 48 mile taxi journey to Cairngorm. A hire car may be the most viable and you can do the drive in about an hour.
Chamonix, France (2 hours, 25 minutes)
We're pretty luck here in the UK that one of the world's most famous resorts is also one of the easiest to reach!
"There are endless cheap Gatwick-Geneva flights, meaning you can easily go after work and very cheaply, then pick up a hire car at the airport in seconds, so you can drive straight to Chambre Neuf for last orders Friday night, or Argentiere car park for first skiing Saturday," Says Richard Sinclair of specialist ski holiday travel agency Sno.co.uk
Geneva is a one hour, 35 minute flight from London then it's a 50 minute drive to Chamonix so long as you avoid busy times.
Crans Montana, Switzerland (2 hours, 26 minutes)
If you can get on a flight to Sion airport you can be in Crans Montana, 25km away, in a little over half an hour by taking the train to Sierre and then the Sierre Crans-Montana funicular, a 36 minute combined trip.
Finding the flight to Sion can be the tricky bit but some airlines do add additional flights here over the winter, so it's worth keeping an eye out!

Ruhpolding, Germany, (2 hours, 35 minutes)
Salzburg Airport is just under two hours from the UK and there are dozens of Austrian ski areas just an hour to 90 minutes away. But, heading north west in to the Bavarian Alps is closer still and the German ski resort of Ruhpolding is just a 40 minute transfer. Crystal Ski offer holidays here.
Oslo Vinterpark, Norway (2 hours, 38 minutes)
Flights to Oslo from London, Manchester, Birmingham or Edinburgh take around one hour, 45 minutes and the capital has a great little ski area at Tryvann up on the hill above.
You can reach there in 58 minutes by a combination of fast airport train, tram and a short shuttle the last mile or in 48 minutes by a rather more expensive taxi or rental car.
Morillon, France (2 hours, 40 minutes)
The Grand Massif is one of the closest major ski areas to Geneva and after that 95 minute flight its only just over an hour's transfer to Morillon, one of the traditional villages on the outside of the huge snowy bowl that's home to Flaine. Simply whizz to Morillon then take the lift up and ski on down in to that huge snowy Mecca. Peak Retreats offer holidays there.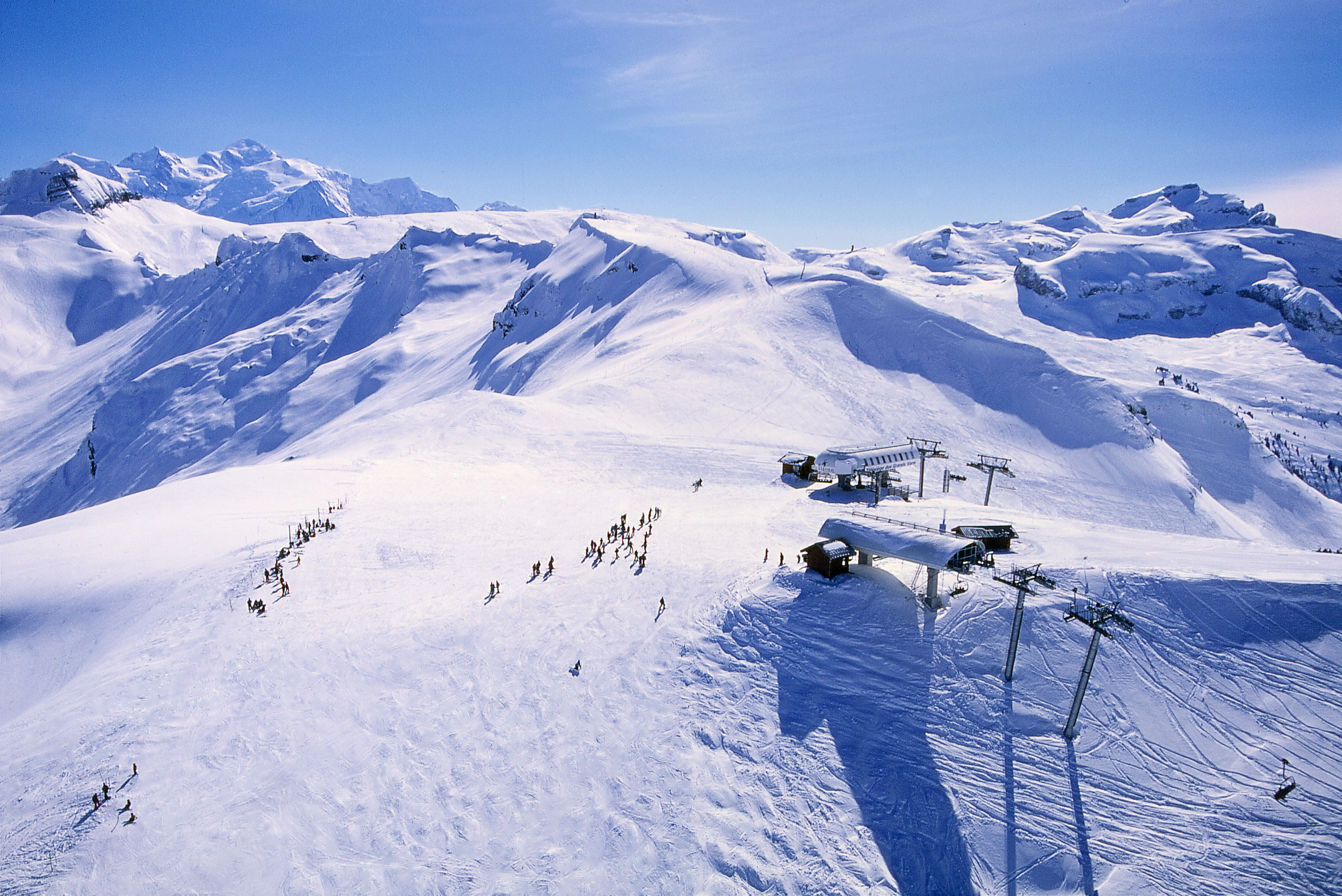 Chamrousse, France (2 hours, 55 minutes)
For a ski resort that's not only one of the closest ski resorts to the UK, but also cheap to get to and stay in, the 1968 winter Olympic Resort of Chamrousse is hard to beat. Expect to pay about a third less for your lift pass (and most other aspects of your holiday) that at the big name French resorts too.
It's a one hour, 45 minute flight to Grenoble from London and a taxi or hire car should get you from there to resort in just over an hour, alternatively Bens Bus can transfer you there at a very reasonable cost in 1 hour 15 minutes.
Sierra Nevada, Spain, (3 hours 25 minutes)
If you're hoping to get a little further, the BA flight to Granada airport in southern Spain does take longer (2 hours, 35 minutes on the plane), but you're then only 50 minutes by taxi or rental car from the superb ski area of Sierra Nevada, Spain's highest and with slopes looking out over the Med.
If you want to save a lot of money but take a few minutes longer take the bus from the airport to Granada then change coaches for the bus up the mountain. Ski Weekends offer holidays to Sierra Nevada.
Levi, Lapland, Finland (3 hours, 50 minutes)
Another of the more distant choices from the UK, Levi gets a mention as once you've made the flight to Kittila airport, it's only a 20 minute transfer to Finland's largest resort. The flight is around three and a half hours to make the 2,000 mile trip though so that bit takes a while.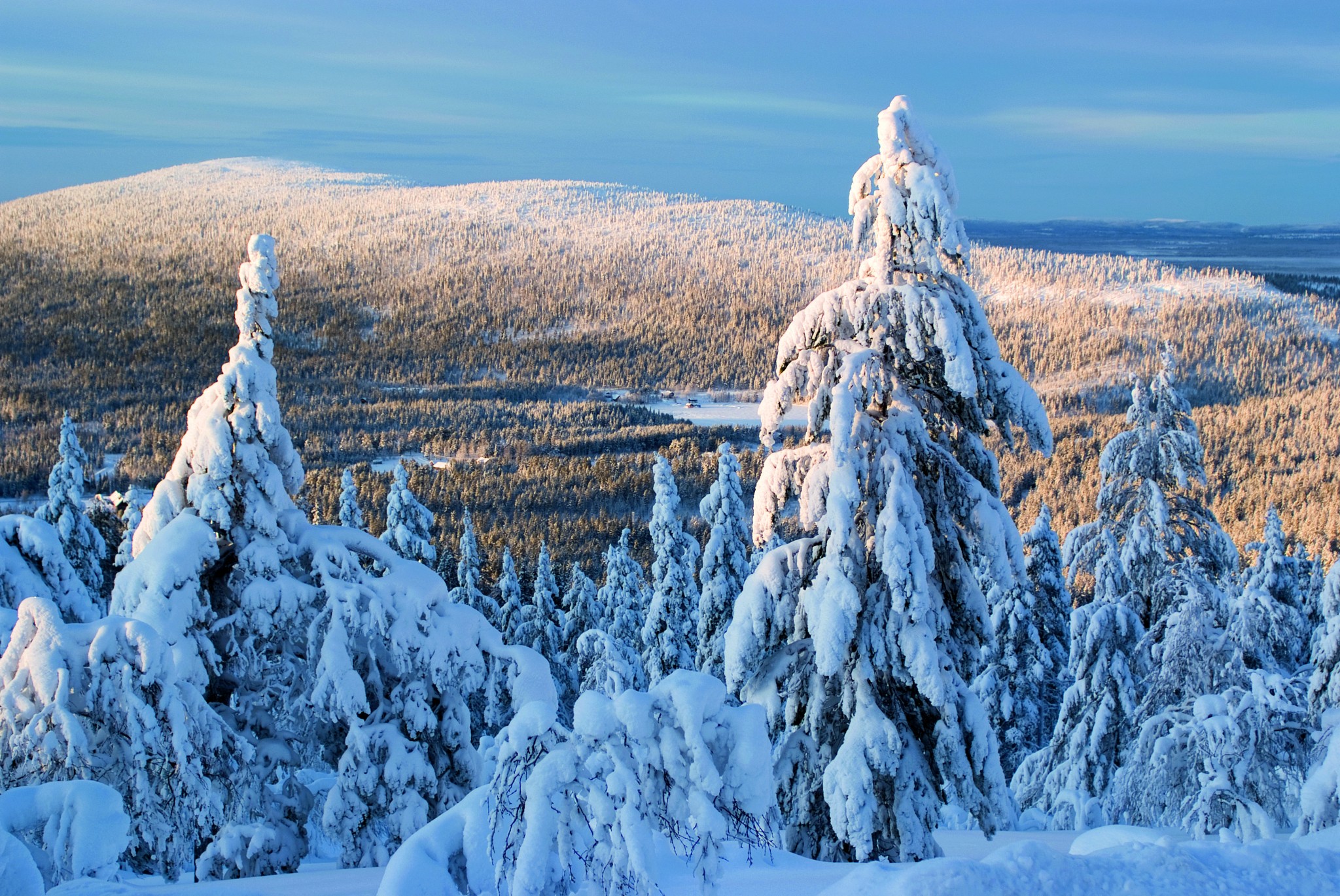 Closest Ski Resorts to Calais
Le Grand Bornard & La Clusaz (7 hours, 35 minutes)
Two lesser known resorts to British skiers, but by far some of the best skiing you can get in close proximity to Calais. Le Grand Bornard & La Clusaz offer their own individual ski areas, but are often grouped together as the 'Aravis' area, or the 'Lake Annecy Resorts'. The two areas combined offer an awesome 220km of pistes with a fantastic mix of terrain and slopes to suit all tastes and standards. Throw in traditional resort centres and exceptional value for money and you've got a winning deal, just over seven and a half hours from Calais.
Chamonix (7 hours, 45 minutes)
One of the most popular destinations for those self-driving, Chamonix's reputation as a leading ski resort is known across the globe. This vibrant, cosmopolitan resort sits in the shadow of Western Europe's highest peak, Mont Blanc, with the Chamonix Valley is home to smaller settlements that each have their own advantages if you choose to stay in them too. The Chamonix Valley's higher slopes are covered by glaciers with year round snow cover and 90% of the Valley's skiing is located above 2000m, which makes it normally a perfect choice for early and late skiing. Plus, the Mont Blanc Unlimited ski pass gives you access to over 900km of groomed piste – one of the biggest areas on one pass you can buy on the planet. As easy-to-reach resorts go, you can't get much bigger and better than Chamonix.
Samoens (7 hours, 45 minutes)
A charming ski resort set in a vast ski area, Samoens is a fantastic ski resort that can be reached from Calais in under eight hours (traffic dependent of course). Visitors here can enjoy quaint cobbled streets, picturesque wooden chalets and stunning natural scenery, unspoilt by large crowds and unseemly apartment blocks. The resort gives skiers access to the huge ski area of the Grand Massif, the fourth largest in France, with 265km of runs and a very impressive snow record. It's an ideal destination for a family holiday, a romantic retreat or just a wonderful few days' skiing.
Les Gets (7 hours, 50 minutes)
Les Gets benefits from a prime position as ski resorts go and can be reached from Calais in under eight hours. The local area is small, quiet and relaxed, allowing you to enjoy the ambience of this spectacular mountain location. Indeed, Les Gets is one of our most highly recommended resorts for families, with gentle local slopes, a huge range of off-slope activities and a charming chocolate-box resort feel. However, it also offers easy access to one of the world's biggest ski areas, Les Portes du Soleil, which spans across a staggering 650km.
So there you have it, a list of our favourite resorts that are also some of the closest resorts to the UK and Calais. Whichever you choose, we're sure you'll enjoy your trip and the shorter journey time it will allow you!
Enregistrer
Enregistrer
Enregistrer
Enregistrer
Enregistrer
Enregistrer