The International Ski Federation (FIS) have just given a positive snow report for the first Alpine Ski World Cup races of the 20-21 season, due to take place in a week's time at Sölden in the Austrian Alps.
Although there have been some smaller national and regional competitions in Europe and South America since lockdown ended, the resumption of the World Cup tour will be seen as a big positive sign for ski racing six months since the 19-20 competitions were forced to end early due to pandemic lockdowns and travel bans across Europe.
The Sölden competitions are the traditional season openers with both the women then the men competing in Giant Slalom (GS) races over the weekend of 17th-18th October 2020.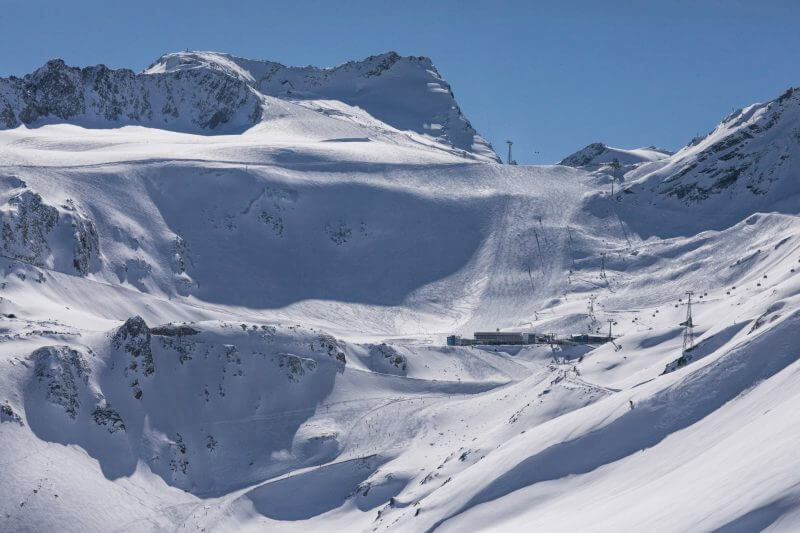 The competition is starting a week or so earlier than usual with the women racing on Saturday 17th, the men on Sunday 18th.  The races have had to be cancelled several times in recent years due to various issues including storms, too little snow cover or too heavy snowfall on race day.  Currently however Sölden (pictured above this week) reports fairly perfect conditions following the recent snowstorms up high in the Alps.
This year there's a new stop on the tour in Lech/Zurs in mid-November before the ski season is due to start in the Arlberg sand then almost all events through the winter are scheduled to take place in Europe, with the usual North American legs of the tour slipped this year to limit travel in the pandemic. There are, however, women's test events scheduled in China ahead of the 2022 Beijing Winter Olympics planned in February.
The big event of the 20-21 season is, hopefully, the bi-annual Alpine Skiing World Championships due to take place in Cortina d'Ampezzo in Italy from 8-21 February.