September marks the start of autumn (by one of the ways of measuring the seasons at least) in the northern hemisphere and the start of spring in the southern half of the world.
That means the 2019 season will have ended for the majority of southern hemisphere ski areas by the end of the month (although some will soldier on in to October), whilst in the northern hemisphere we should be back in to double figures for areas open by the start of October with glacier areas in Austria, France, Italy and Norway all scheduled to open, or re-open this month, for their 2019-20 ski seasons. Exciting times!
Quite how many glaciers actually will reopen remains to be seen however, it has been another hot summer. Les 2 Alpes closed earlier than hoped last month (it was due to close at the end of August anyway), but the Molltal glacier (below a week ago) in Austria and the Folgefonn and Galdhoppigen glaciers in Norway are closed too, when they should be open. In fact only five glacier ski areas are currently open in Europe, a historic low since the dawn of the summer ski era 40-50 years ago.
Last September 2018 did see lots of fresh snow and even some powder days on alpine glaciers so it can be hoped there'll be a repeat of that. There are actually a few snow flurries forecast for the first few days of the month above 3,000 metres altitude so we live in hope.
Where Is Currently open in Europe?
Five glacier areas are currently open in the Alps. The two year round ski centres of Hintertux in Austria and Zermatt in Switzerland are both open, as is the second Swiss area of Saas Fee. All three areas have at least 13km of runs open. In Italy Passo Stelvio's upper slopes are open though the snow has melted from the lower part of the glacier. Cervinia (pictured top) is also open until September 8th with access to Zermatt's glacier ski slopes too.
Ski Areas Hoping To Open Later This Month?
We have seven glaciers that have named dates for the start of their 2019-20 seasons over the final three weekends of September for opening and another two were the jury is out.
The weekend of September 15th Italy's Val Senales says it will definitely be opening. The Stubai glacier hasn't actually named the day but does say its autumn ski passes will be valid from then. Up in Scandinavia the Galdhopiggen glacier, which should have been open all last month and all September but had to close in July, has targeted that weekend too to re-open, hopefully.
A week later the Pitztal glacier, which does have an all-weather snowmaking system which can make snow in plus temperatures, opens on the 22nd. Marcel Hirscher is pictured above there in September last year.
The final weekend a third Austrian area, Kaunertal, should open and Tignes is aiming to open the French 19-20 season, and get back on track with its 'open every month of the year' claim it unfortunately missed in August, conditions permitting.
Two more Austrian areas, the Dachstein (pictured below after some august snowfall) and Solden, may open, and the temporarily closed Molltal glacier may re-open if there's fresh snow, but the Kitzsteinhorn has said it doesn't plan to open until October this year.
North America
The only ski area open in North America was the Timberline snow field on Mt Hood in Oregon. This usually closes for a period in September and early October for annual maintenance and there was just a short run left open as of the end of August, so that looks imminent.
South America
September is the last month of the season for almost all ski areas in the Andes – although most centres will stay open to the end of the month.
For some ski areas in Chile that have had a warm dry winter, we've now reached the stage where hope is about over of any last minute big dumps and the end can't come soon enough.
But most ski areas in Argentina and some in southern Chile like Nevados de Chillan have had a fairly snowy winter by contrast and look good for the final weeks.
The continent's largest area, Catedral, is pictured above after fresh snow a fortnight ago.
Australia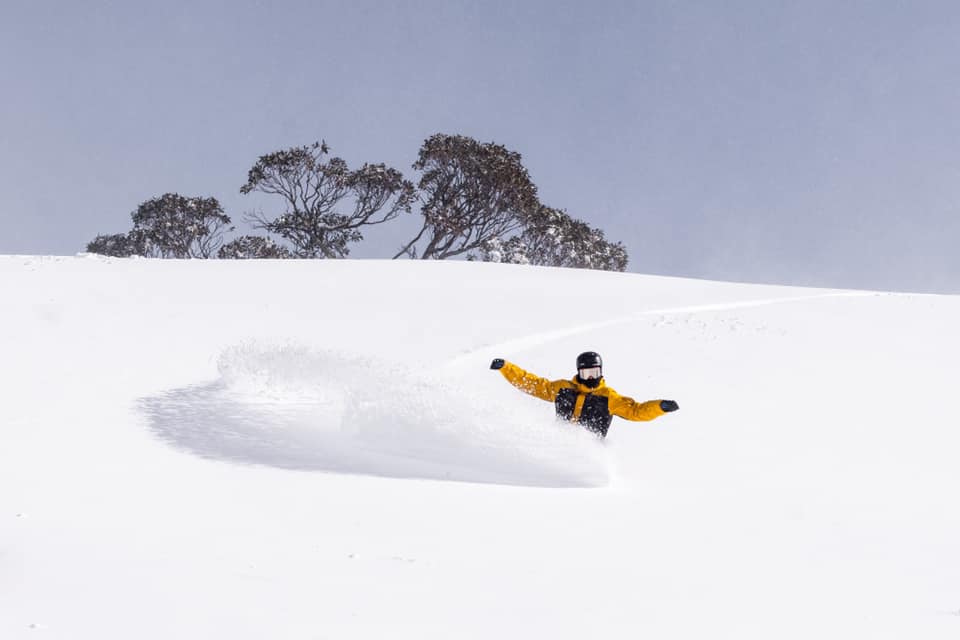 It's been a great winter in Australia where base depths are now above 2 metres at several resorts (great for there) and there have been regular big snowfalls with good clear skiing weather in between.
Most resorts here will also close at the end of September but some may extend for a week or two in to October with the good conditions.
Perisher, the country's biggest and one of those with a 2m+ base likely to stay open in to October is pictured above on August 17th.
New Zealand
New Zealand's ski slopes are in the best condition they've been all winter after some good August snowfalls helped the country's areas regain lost ground in the dry or wet/warm first half of the season.
So most areas are fully open now, some with plentiful powder after each front comes through. More areas are likely to stay open in to October here now too.