When we think of skiing we think of Switzerland, but do we often think of its lakes?
Well of course those Swiss lakes are surrounded by spectacular mountains, home to great winter sports destinations, and although the Lake Lucene Region may not be the country's leading ski region, it is home to some of the best resorts in the world, including Engelberg, plus plenty of internationally less well known winter resorts that are well worth visiting.
Located in the heart of Switzerland, it's also one of the country's quickest and easiest regions to reach from the UK, via Zurich.  Although you don't have to rush – for some resorts here it is even possible to arrive by boat!
It's not all about downhill in the Lake Lucerne Region, although there's plenty of that. But there's a wide variety of things to do on snow and ice, sledging runs, cross-country ski trails, snowshoe and winter walking routes.
The Pilatus Snow & Fun Park is one popular spot offers snow enthusiasts a wide variety of winter sports on Fräkmüntegg. Here you can have a ball trying out the different items of snow sports equipment on slopes of different lengths and steepness whilst also enjoying the beautiful scenery.
Or on Mount Titlis, one of Engelberg's ski areas and home to one of the world's biggest lift-served vertical drops, served by one of its fastest and most comfortable lifts, there's more to do than just world-class skiing and boarding.
Situated at more than 3,000 metres above sea level, Europe's highest suspension bridge awaits those with a head for heights. The one-metre-wide suspended cable bridge gives visitors  breathtaking views 500 metres down into the abyss of the Titlis south wall.
Or if you like your freestyle skiing and boarding, hearts are guaranteed to leap higher for joy at the Frutt Park on Melchsee-Frutt, where the largest fun park in the Lake Lucerne Region awaits with its plethora of kickers, rails, boxes, spins, drop-ins, tree rides and much more.
If something a little gentled but equally exciting appeals, The Husky Camp in Muotathal could be a good choice. Here you can drive a dogsled as a musher and stay at Switzerland's only husky camp with the dogs themselves.
Engelberg offers one of the world's biggest lift-served verticals and as of this season you can whizz up to the top of it more quickly and comfortably than ever before.
The new 8-seater Engelberg-Trübsee-Stand gondola which opened in December makes the ascent in just 15 minutes, around a third of the previous journey time.  The lift has two separately driven systems and can carry up to 2,475 people per hour, nearly double the capacity of the old lift and gobbling up any queues that develop.
The lift ascends a remarkable 1,425 vertical metres over a cable 4,680m (nearly three miles). The 164 new cabins now load level with the ramp allowing riders to just walk on—a lot more comfortable than having to duck and climb in as before. At the top it meets the equally remarkable Rotair rotating cable car, also recently upgraded, to complete the full vertical ascent.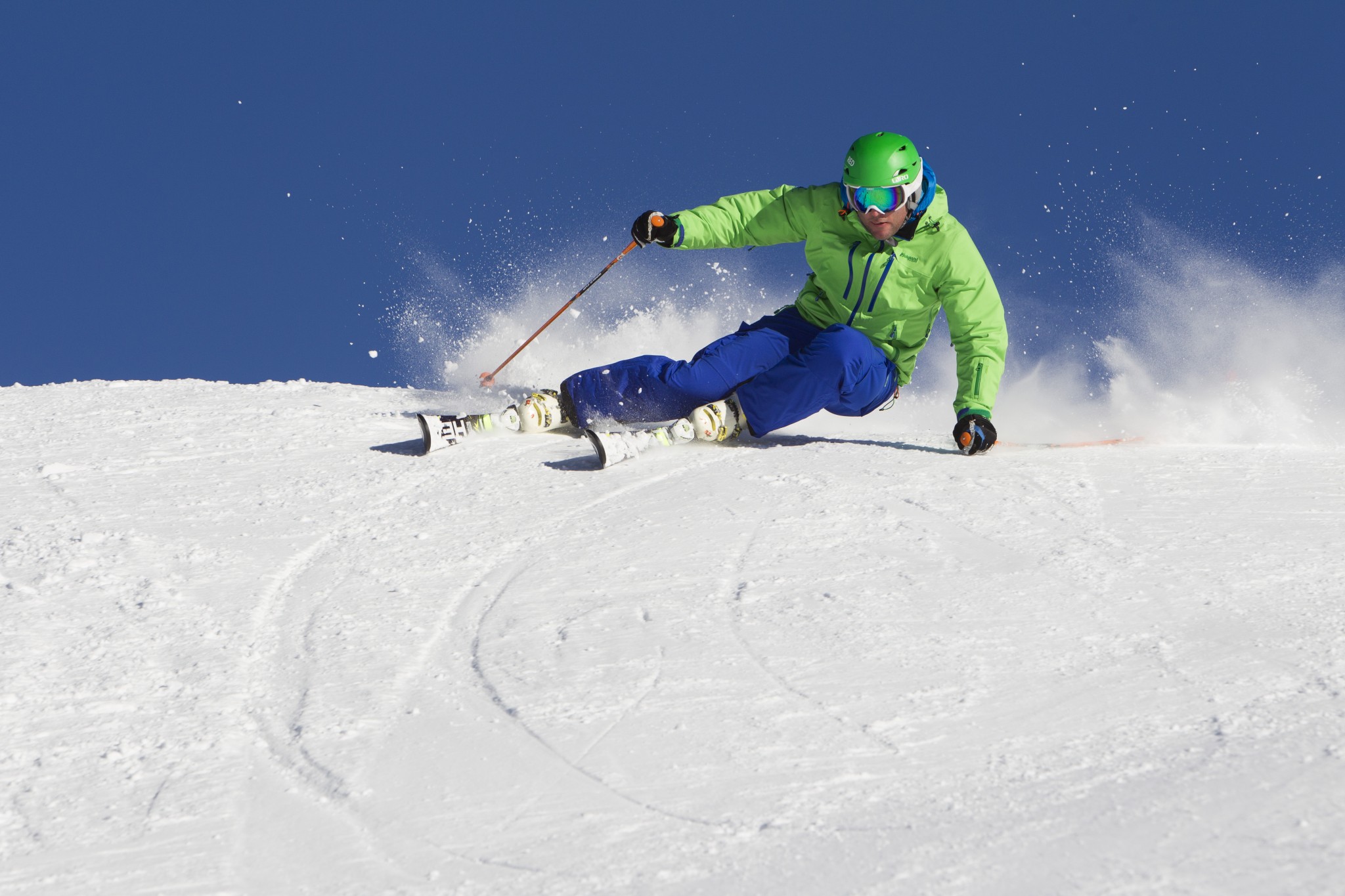 Engelberg's Titlis ski area has one of the longest and most reliable ski seasons in the world, usually opening its slopes by mid-November.
In order to make early season openings possible in the future, investments in the existing snowmaking system are being made and a new cooling unit will bring the temperature of water from Lake Trübsee down to around 2°C, allowing for a more efficient production of man-made snow. With the improved system, the Stand-Trübsee slope will be covered with artificially-made snow within 72 hours of the system being switched on.
The Alpine Hotel Trübsee's up on Engelberg's slopes has been expanded for the 2015/2016 season with a new full-service terrace restaurant, an  expanded indoor self-service restaurant and a completely new self-service terrace all added this winter.
Mainly wood has been used for the decoration and furnishings in order to create a warm and homey atmosphere. A play area, lounge chair zone and many other activities are offered on the new big terrace.
With the opening of the TITLIS Xpress, Alpine Hotel Trübsee has become the linchpin for the area. At mid-station Trübsee a moving walkway takes you seamlessly from the gondola platform directly to the terrace of the Alpine hotel.
While others are still sleeping, you can be one of the first to traverse your way down the freshly groomed slopes from Stand to Trübsee with the Titlis Early Bird special which is available on Saturday 13th February and Saturday 12h March this season.
The first gondola up leaves at 7am and the package includes a delicious breakfast buffet at the Alpine Hotel Trübsee—located directly next to the slopes.
With blue skies above, perhaps grey cloud below you can escape the daily grind and let your soul unwind at Pilatus Kulm – and enjoy the awe-inspiring mountain panorama on the sun terrace here at 2132 metres above sea level where all you have to do is relax!
The new cable car dubbed the 'Dragon Ride' which ascends from Fräkmüntegg to Pilatus Kulm in just 3.5 minutes gives the impression of flying thanks to its spacious interior, cockpit-like design and large windows.  It's a mountain experience that gets the adrenalin pumping and at the top there's a  breath-taking view!
Climbing in the moonlight up to 1,800 metres above sea level in a vintage carriage built in 1911, enjoying the splendid and quiet evening atmosphere up on the mountain before eating a memorable fondue inside the train carriage – all this is possible in the remarkable Cheese Fondue Train trips up Mt. Rigi. A coffee with Rigi cherry brandy, followed by the train ride back down, rounds off this party evening in elegant style.
The Tell-Pass is a great way to discover the Lake Lucerne Region on public transport offering 2, 3, 4, 5 or 10 days of unrestricted travel.
By purchasing just one Tell-Pass ticket, you get unrestricted travel on trains, buses, boats and  cable cars and gondolas throughout the Lake Lucerne Region – the essence of Switzerland.