Working a ski season doesn't always turn out to be the dream you expected. Scottish seasonnaire Mark Jamieson tells InTheSnow about the series of unfortunate events that led him to being stuck in a virus hotspot, and why he's not losing hope.
So my ski season didn't quite work out to plan…
After wanting to do a ski season all my life, I came to Cervinia to work as a DJ and get some skiing on the side. I'm used to skiing in the French resorts of Val-d'Isère and Tignes, so it's safe to say my Italian needed a bit of work. Apparently, so did my skiing.
On day two of the season I broke my collarbone. I had gone to set up the DJ decks for aprés and fell on the last run of the day. If the game of GNAR taught us anything, it's NOT to call last run. So I hung my skis up for the season and focussed on work. Love Cervinia is the only bar on the hill, and I managed to give the company their busiest aprés session of the season, bringing in 750 people for post-ski singalongs and table dancing antics. Things were going well until the effects of the COVID-19 pandemic hit the resort like a wrecking ball. I had heard rumours about the virus in nearby resorts but I thought Cervinia was far enough away that we would be safe. Sadly I was wrong…
Then came the masks
Soon we started to see more and more masks being worn. On the slopes the cable cars were restricted for resort staff only and on chairlifts, every second gait was shut so that people had to sit one person apart. That just ended up slowing down the lifts and made the queues longer.
One minute we were joking about the virus and the next hotels started shutting. Bars went from being packed with punters to empty when people had to sit two metres apart and then the hospitality industry dried up altogether. Guests were still arriving for their ski holidays on Sunday March 8 only to be sent packing when the lifts closed the next day.
Knowing we might only have one day left of skiing, we attempted to hold Gaper Day on Monday, a last ditch attempt to see the season out in style. The lifts were shut, but we still did Shane McConkey (aka Saucerboy) proud! GNAR rules were in force and players got points for wearing ski boots for the whole night. One particular highlight was downing a gin and tonic out of a rental ski boot. After being worn all season, it left my drink pretty cloudy. In hindsight, perhaps it wasn't wise to pre-drink for the pandemic but you live and learn…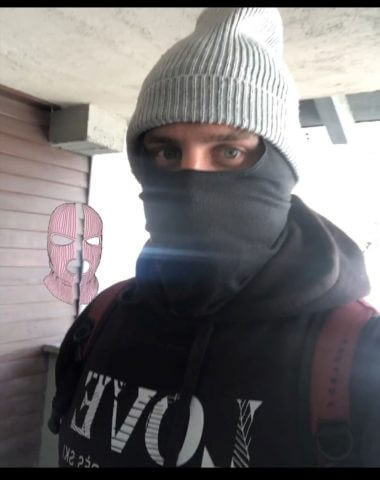 The Great Scandinavian Escape
There's a huge Scandinavian seasonnaire population in Cervinia and my Danish friends received texts from their government saying that they had three or four days to get home before their healthcare would be forfeited. That kickstarted a mass exodus of Scandinavians who rushed home before their borders closed.
All holidays to Cervinia were soon cancelled and the lifts stopped turning on March 9 when the president of Aosta Valley announced that every ski area in the region would close to combat the virus. Cervinia is located in the northern Italian region of Aosta, which has been one of the hardest hit during the coronavirus crisis. Nobody is allowed in or out of the resort and it is in complete lockdown.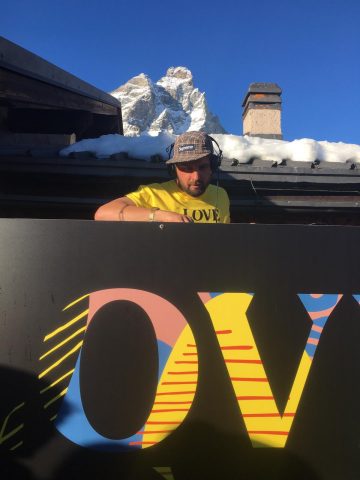 Lockdown: Seasonnaire Style
The first week of isolation was like living in a surreal bubble. I thought it would all go away and everyone would come back. I thought everything would return to normal but it didn't. As the disease advanced, news reached the resort about Italians who have lost their life.The situation for my Italian friends is tragic because most people I know have lost a loved one to coronavirus.
Since it's a small resort there's no medical centre, only a pharmacy and a GP who specialises in broken bones (orthopedics) and works two hours per day. People here have taken the virus risk very seriously because there's only one doctor and the logistics of being stuck here make it risky. All but essential travel is banned so I am forced to stay in the resort. Residents have to fill out a form if they want to leave and you are allowed to go and get your shopping but technically you are not really allowed to exercise outdoors if it involves spending too much time outside your house.
One day I got stopped by police on my way to the supermarket because they didn't recognise me as a local. They grilled me about where I was going, asking where I live and demanded to see my paperwork. I panicked because I didn't have it and expected a fine but luckily I explained my situation in broken Italian, and they went back to patrolling the road. Since April 7 it has been required to wear a mask in shops. If you don't have one, you will be given one at the door and citizens have been asked to use anything to protect their faces. At least my balaclava has come in useful for something…

Mountains so close you could touch them
The worst part is being stuck in a ski resort, looking at the snow you can't ski on and Mont Blanc in all its glory. Touring is a big no-no because there are no pisteurs on the slopes in case you run into trouble. Touring accidents could also put extra pressure on medical staff and the nearest hospital is Aosta which is an hour away – as I found out when I broke my collar bone. I had big plans to spend my season exploring Cervinia's off-piste terrain and charging the groomers, but things didn't quite go to plan!
I have been keeping myself entertained by sunbathing on the balcony, DJing and chilling with my Italian flatmates. I hope to return home to the UK to meet my newborn nephew for the first time. Sadly even if I did manage to fly home I would need to stay in isolation for two weeks. Things aren't all bad though… the Italian weather is good and I have food and accommodation, so it could be worse! I just can't wait to get back on the piste (with a fixed collarbone) and rack up some miles under my skis!
You can find Mark on Soundcloud here – the perfect soundtrack for all those lockdown après sessions!
Read more from Sophie at sophiemead.org