Incredibly, the Ski Club of Great Britain celebrates its 120th season next winter. It was founded in 1903 at the Café Royale in central London.
These days The Club may be thoroughly modern, but it is still bringing people together to share and grow their passion for snowsports just as it has been doing since the early years of the last century. It still operates on a not for profit basis.
The Club offers everything from dedicated Reps in resorts around the world to exclusive Members' discounts and holidays, as well as industry leading winter sports travel insurance.
The Club helps skiers get the most out of their holidays through their incredible community and range of membership benefits. Ski with fellow members us Club Reps in resort around the world or head off on exclusive holidays designed especially for Club members. You can find inspiration in the Club magazine, Ski+board, published throughout the winter, and find your community through events and meet-ups here in the UK.
Join The club online today and find your best ever day on snow.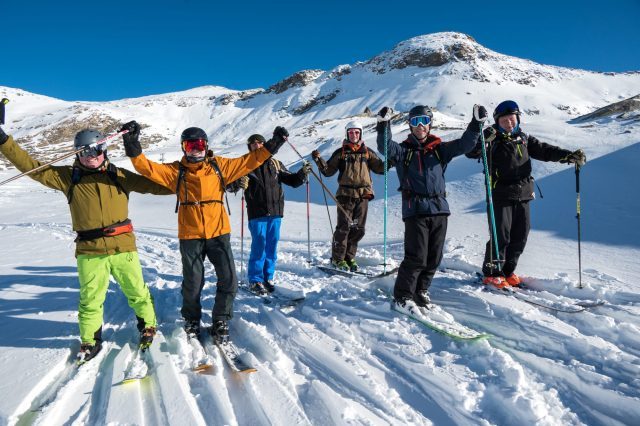 The Ski Club has a Rep in each of 24 resorts across Europe and North America, including eight exciting new resorts for 2022/23. Ski with the Club in these resorts today and let our Reps help you find the best runs, sunniest lunch spots, and the best place for a cold après beer!
The reps help facilitate and organise social skiing for groups of members in resort while promoting safe and responsible recreational skiing and ensuring Members are aware of the fantastic range of Ski Club benefits and discounts available in resort. They'll also ornganise a fun and varied events plan through the week, including lunch meetups and après drinks
New for this season there are now reps at Soldeu-Grandvalira in Andorra; Saalbach Hinterglemm and Soll in the SkiWelt in Austria; Champoluc, Cortina, Courmayeur, Madonna di Campiglio in Italy and Baqueira/Beret in Spain.
They join existing reps at Ischgl, Kitzbühel, Mayrhofen, Obergurgl, Zell am See in Austria; Davos, Grindelwald, Klosters, Mürren, Verbier, Wengen and Zermatt in Switzerland; Cervinia and Sauze d'Oulx in Italy; Jackson Hole in the US and Whistler in Canada.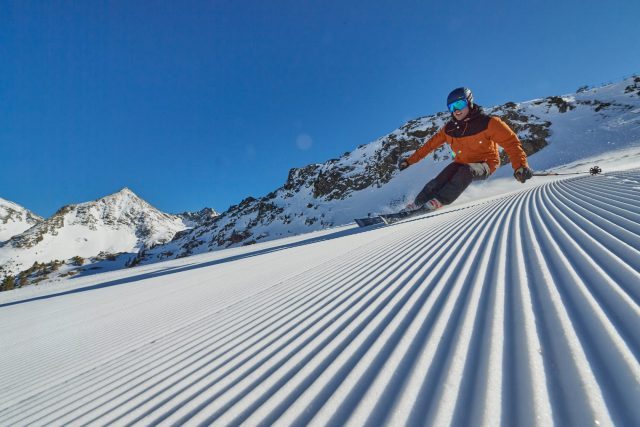 The Ski Club's Freshtracks holiday's offers the UK's most comprehensive programme for skiing enthusiasts looking to take to the slopes with like-minded and similar ability skiers. The programme includes a range of off-piste, ski touring, weekend, all mountain and bucket list style trips in both short and long haul destinations.
The Club re-launched its insurance for winter 2023 with one of the most comprehensive policies available. Policies include off-piste and backcountry skiing without a guide, one of very few policies able to cover that area. It's a specialist skiing policy designed with skiers in mind, but annual policy can be used for summer holidays too
The cover, designed by skiers for skiers, offers a wide range of options to suit any need, from families heading away for a half term break to those looking for their next thrill in the backcountry. They offer up to 45 days winter sports cover per year, including off piste, without a guide, and outside of resort boundaries as standard on all policies. Skiers don't need to be members to purchase their travel insurance through The Ski Club, but the member benefits are compelling.
"Understanding what level of insurance cover is needed for a ski holiday can be confusing. The destination and type of ski trip can make a difference to the type of insurance policy that will be most suitable for the skier or snowboarder. Our online Insurance Guide helps by clarifying what to look for when searching for ski holiday cover, and the Ski Club's own insurance provides wide-ranging winter sports cover," said James Gambrill, General Manager of The Ski Club of Great Britain, who added, "Skiing or snowboarding is exhilarating, but accidents, injuries and delays can and do happen, so it makes sense to be prepared. Specialist winter sports insurance cover is invaluable if you're caught out with unexpected medical or travel costs, our guides will help our members understand what to do in the event of a medical emergency or when to submit a claim."
Ski Club members who have opted for Beginner or Standard membership and later decide that they want insurance cover can pay to upgrade their membership to the Platinum package, or alternatively they can buy Gold or Diamond insurance policies with a 15% discount.
Insurance options start from Individual and Family Single Trip policies, then Individual and Family Annual Multi-trip insurance for Europe. Parents will be pleased to know that family policies include cover for dependents up to the age of 23 (and in full time education).
We have a regular Podcast called The White Out where we review the latest gear, talk about the latest snow forecast and updates on where is best to ski now, as well interviews with absolute ski legends AND we spotlight a resort every week and so much more. You can check out our regular podcast here Apple | Spotify | Podcasts or search The White Out on your chosen podcast directory.