Italian ski areas are starting to gear up for the ski season underway with snowmaking underway at some of the areas that open at the start of winter, such as Bormio, pictured below on Halloween.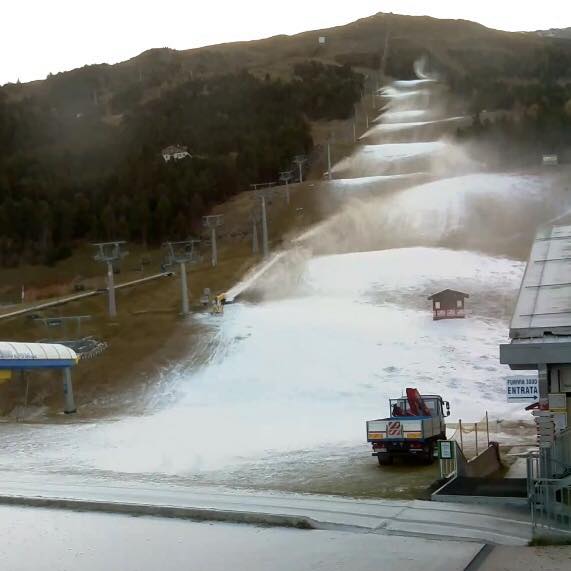 However it looks like, until the mass opening begins at the end of November, only two Italian areas will be open for much of the month: Cervinia (pictured top), which had been open weekend in the latter half of October and is now open permanently for the 17-18 season, and Val Senales, a second glacier area which opened in September.
A third area, Passo Stelvio, the only one open since last Spring, is also open but due to close on Sunday after its six month opening through the warmer months of the year.  It currently reports a 150cm base on upper runs, the deepest at present in the Alps.