Engelberg is one of the quickest and easiest major ski resorts in Switzerland to reach, just a short hop from Zurich Airport. Famous for its freeriding, Engelberg also has 82km of fantastic groomed pistes over a massive vertical of nearly 2,000m, accessed by more than 20 fast, state-of-the-art lifts including the remarkable revolving Rotair cable car. The magnificent 12km run from the top to the bottom of the slopes is one of the longest in the world.
Saturday Night at Trübsee
Take the gondola lift up to Trübsee on a Saturday night and you can have fun tubing, snowshoe walking or winter hiking by night then enjoy pizza from a wood-fired oven and a good glass of wine in Italian restaurant Lago Torbido after your exertions. All you need is your ski pass.
Meet the Monks
Engelberg has an ancient Benedictine monastery (which serves very good beer), but this year the resort's igloo village has something of a monastic theme too. A Shaolin theme to be precise. The planned highlight will be a visit by Shaolin masters in the final week of the season, organising martial art workshops, show fights and seminars. iglu-dorf.com
Snow and Safety Days
If you've always wanted to learn more about mountain safety but weren't sure where to begin, a visit during one of Engelberg's Snow and Safety Days could be your answer. At these, mountain guides teach freeriders how to ski safely through off-piste powder snow and demonstrate the most important rules for having fun and staying safe, including training with shovels and transceivers. There are tours over powder snow accompanied by mountain guides, an orienteering race in the ski area, and much more – and best of all, the course is free of charge for resort guests. The courses run (Monday to Wednesday) 22–24 and 29–31 January as well as 12–14 and 26–28 February. engelberg.ch/en/freeride-the-big-5/snow-safety-days/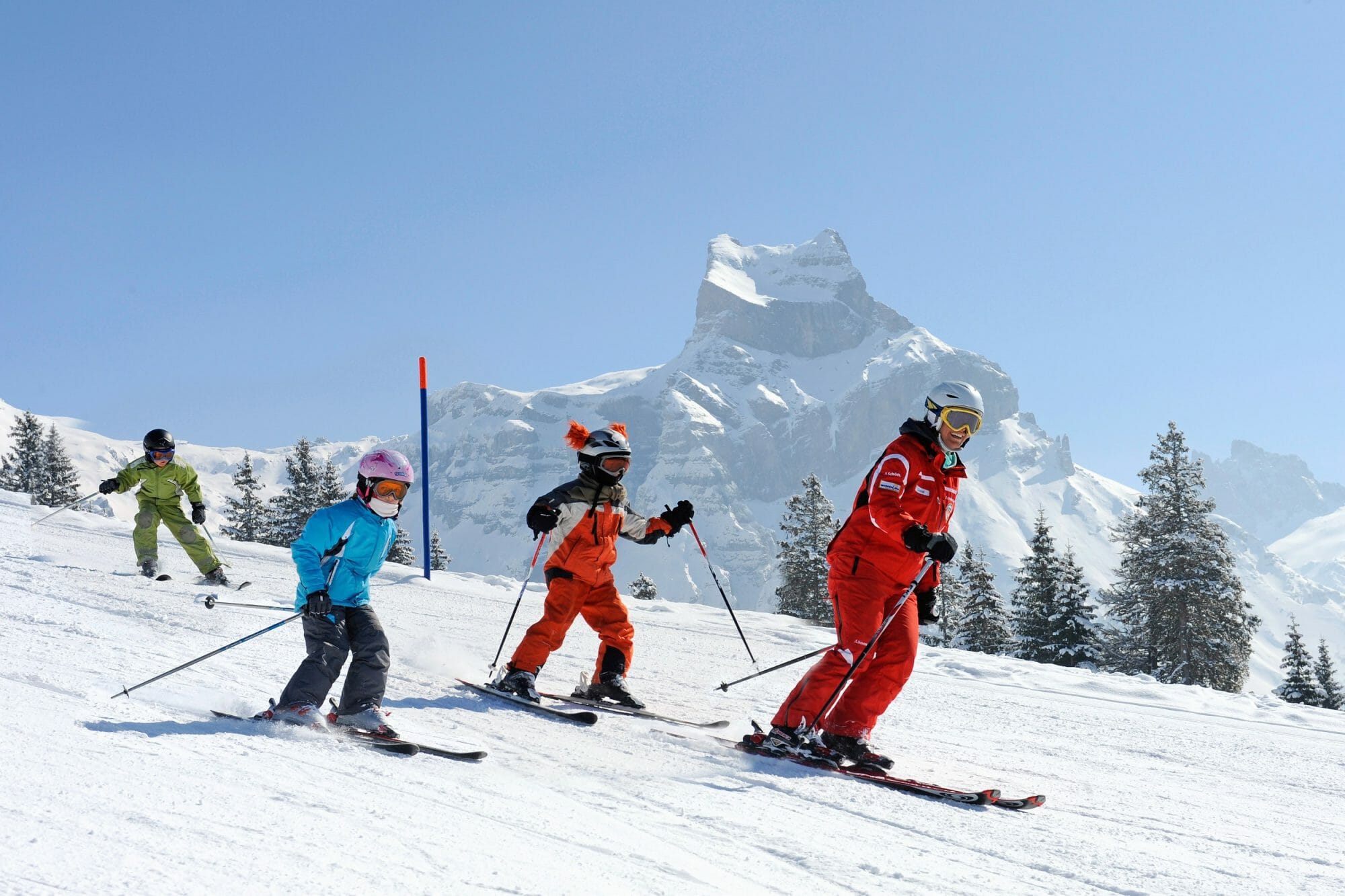 Rent an Electric Snowmobile
snowXpark gives you the chance to snowmobile in an environmentally friendly way by renting an electric snow vehicle and taking off on a fun driving course. You can test the limits of drifting with your snowXbike or throw your whole body into the narrow curves as you jet along on your snowmobile. Junior snowmobiles (slower and with less torque) are also available for kids aged 12 and up. snowxpark.ch/
Visit One of the World's Highest Chocolate Shops
Located 3,020m up, the Chocolate Shop located on the third floor of the TITLIS peak station lets you choose from over 300 of your favourite sorts of chocolate, or you can put together your own selection of sweets.
Night Ski at Brunni
The Brunni ski area celebrates 75 years in operation this winter. It has offered night skiing for many years and this continues on selected Friday and Saturday nights in January and February. Brunni now operates a solar power plant on Ristis (1,600 m) with panels spread over 150m2, which produces as much electricity per year as the artificial snowmaking system on Brunni consumes.