More than 5000 people dressed as Santa Claus took to the slopes of Verbier 4Vallées on Saturday to celebrate the opening of the season (pictured below).
The number was about double what it was only two years ago in 2017 when nearly 2,700 people dressed took to the slopes in Santa outfits for what was the ski resort's opening session that year. That number was already double the 2016 total of 1200 Santas and was even then a record for the most people in Santa costumes gathered in one place.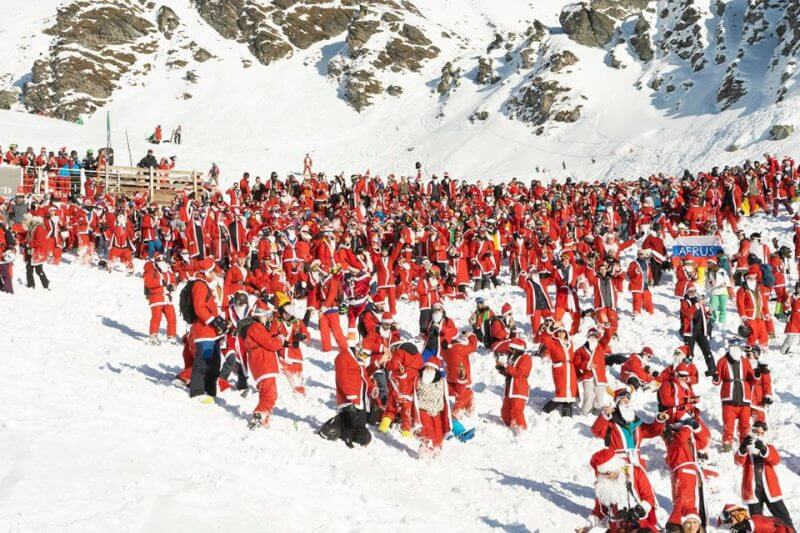 This year, the sixth that Verbier has run the event, this winter with a new improved rail access, the resort has had limited terrain open for several weeks already and opened more at the weekend.
The promotion gives a free day's lift pass and s free train ticket from Geneva for those who signed up in advance and arrived in Santa costume.
Skiing Santa events are staged in a number of resorts around the world, Sunday River in Maine, USA also staged its annual Santa Sunday charity fundraiser at the weekend (pictured top) which it has been running for 20 years now.