Ski areas have for decades now been trying to get skiers more interested in seamless, contact-less transit through their resorts. Initially this was in part to make thing easier for all, but also to increase revenue by having one purchasing method linked to a skier's bank account that not only provided hands free lift access but could also be used in the resort's dining outlets, shops and accommodation.
Navigating the COVID-19 pandemic has made advance online purchase and hands-free access a higher priority as ski areas re-open and its noticeable that a growing number of those doing so are opting for the QR code, already weekly used behind-the-scenes in resort operations, for example to manage ski rental equipment.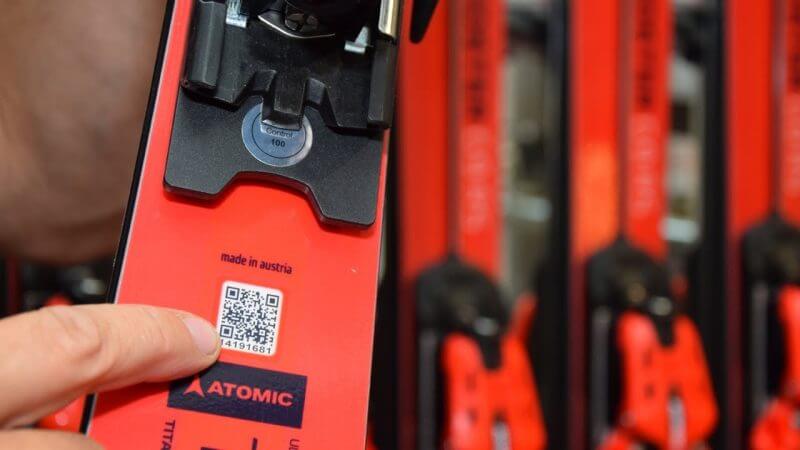 This not only streamlines and makes the whole time in resort contact-free, but crucially can be employed to help with contact tracing if there's a COVID-19 case discovered in resort and racing is then required later.
Some of the first resorts to re-open in China in late March, after their two month lock down at the start of the year, had to first obtain a health certification QR code that was colour coded with green for 'good' which was then worn or carried by the skier for scanning by resort staff.
Variants of the process have been employed at different re-opening resorts with Mt Buller in Australia which opened for it's 2020 season on 24th June the latest to announce such a model.
"From today visitors to the resort will receive an SMS notification to generate a streamlined QR code registration process on arrival in resort. The new technology will eventually extend to some dining venues making registration, and important contact tracing, simple and effective," a resort spokesperson said.
As with most other re-opened resorts anyone considering a visit to Mt Buller must pre-book in advance to secure resort entry, accommodation and lift passes before travelling as strict capacities will be managed in resort. Tobogganing is currently banned and ski school lessons are private only.