Two ski areas in Finland are celebrating the fact that is just a month today until they open for their 2020-21 ski seasons.
Levi, the country's largest ski area, and another of the biggest, Ruka, both plan to open on Friday. October 2nd, 2020. Ruka has set the time at 9.30am for the first lift to start turning.
The two resorts use snow farming – saving piles of snow collected last spring under insulating covers to protected it from the summer warmth, then spreading it back out on the slopes as temperatures start to drop – in order to be sure of their opening date.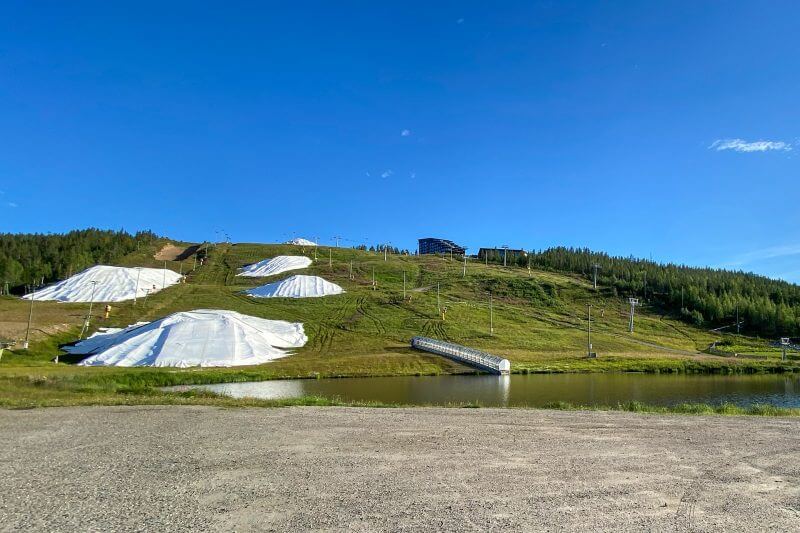 The same technique is now used by Kitzbuhel in the Austrian Tirol, which plans to open three weeks later and is normally the first in the Alps without a glacier to open.
However Levi and Ruka will probably not be the first resort in Scandinavia (or Europe or the northern hemisphere of the world) without a glacier to open for winter 2020-21. Norway's Kvitfjell, again using snow farming, will open for ski race training groups and also for a few hours each weekend for season pass holder from the 26th of September.