North American ski areas are famous for their powder, high service standards and great value, making a transatlantic ski trip one to remember for life!
With their reputation for abundant, floaty light powder, it's no surprise that so many British skiers and boarders that have ventured across the Atlantic just keep going back. It's not just the snow of course; there's the high service standards that are common across the ski areas of Canada and the US, the perfectly groomed slopes, the fast, comfortable lift networks and the lack of queues that all score highly in favour of North American skiing.
Throw into the mix spectacular scenery, spacious accommodation, high-value dining, excellent childcare, great resort amenities on and off the slopes and an always-friendly, smiling welcome and we start to get to the point where the question has to be asked: why would you ski anywhere else?
RED Mountain

The wide world of skiing keeps evolving, and although RED Mountain may not yet be a name you're familiar with, this amazing ski area in British Columbia, Canada, not only has a long history (it's actually the oldest resort in Western Canada) but has expanded three times through the last decade. Today it's one of the top 10 largest ski resorts in North America.
Although located in the snowy Kootenay mountains close to the US border, RED is proudly Canadian. The resort boasts an incredible 3,850 total skiable acres spread between five peaks with 360-degree descents. Altogether there are 119 marked runs and endless famous gladed tree skiing, known for its perfect pitch and even the option of highly affordable pay-per-run cat skiing. The resort also boasts nearly 3,000 ft of vertical drop and 300 inches of snowfall.
One advantage of having grown so big while remaining under the radar for many is that it receives only a fraction of the visits of similar-sized resorts, meaning there are no crowds or lift queues, even on powder days!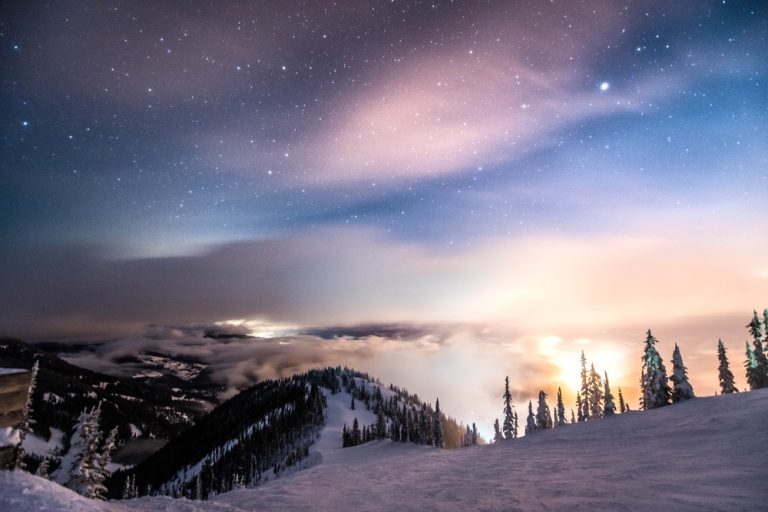 After your fabulous day on the slopes, aprés at Rafters Bar on the third floor of the base lodge is another part of the full RED experience! Rafters has as much history as it does beer selection (the rafter beams inside are from the original mine on Red Mountain!). Selected multiple times as North America's Best Ski Bar, this is a place to rub shoulders with locals and visitors alike after an unreal day on the mountain.
But it's not just about the amazing ski area. Rossland, RED Mountain's resort town, has been voted the number one ski town in North America for the past two years in a row by USA Today and ranked the eighth best place in the world to visit by The New York Times.
It's one of the few remaining real ski towns with a thriving local community and culture of welcoming locals that is hard to find anywhere else. Essentially, you'll come for the skiing but will fall in love the with the town and people there.
Along with RED itself, the town is famous for its Winter Carnival, which has been running for over 120 years and is the longest-running carnival in Western Canada.
Sun Peaks
Sun Peaks in British Columbia (or "BC" as its commonly known) is Western Canada's second largest ski area with a vast 1,728 hectares of skiable terrain.
But it's still not that well known compared to some of the country's other big ski areas, which has a happy result for those lucky enough to be there – empty slopes! There's very rarely a time when skiers and riders need to stand in a lift queue; you just ski straight on to the next chair back up, skiing lap after lap.
Sun Peaks is home to a welcoming, intimate community that never fails to make you feel like you are a part of it, even though you're just visiting for a week or two.
Perhaps it's because there are not the big crowds you can get in other large resorts; there is instead an intimate, friendly feel and you soon feel at home. When you're in Sun Peaks, there's a sense of belonging that follows you wherever you are.
It might also be because of how the resort has been cleverly designed, as a pedestrian-only, ski-through village right at the heart of the ski area, so you have lifts up to the slopes all around.
Many of the hotels and other accommodation options can be found in the centre of the village. Guests can strap on their skis in their hotel and cruise through the village right to the lift.
There are ski runs for all abilities here spread across the three interconnected mountains of Sundance Peak, Mt Morrisey and Mt Tod. They range from superb beginner terrain down by the village to great freeriding terrain, for example off the Crystal Chair on Mt Tod. In between, there are many miles of corduroy groomers, deep steeps or glade zones (tree skiing but with the trees thinned out).
Being in the interior of BC, Sun Peaks is also known for its unbeatable snow conditions with an annual average of 6m of light, fluffy champagne snowfall. Powder is a common occurrence here, and the next pow days are always just around the corner.
Back in the village, everything in Sun Peaks is within walking distance – once here, you can ditch the rental car and strap on your skis.
There's a vibrant feel and a choice of more than 40 restaurants, shops and cafés, so plenty of shopping or dining choices along with welcoming bars and cafés to enjoy when you're not out in the snow.
One favourite activity is the Alpine Fondue and Starlight Descent in which you board the Sunburst Express chairlift after the ski slopes have closed and ride up to the Sunburst Bar and Eatery to take in the view of twinkling lights below. Enjoy a Swiss-style fondue before skiing down the freshly groomed 5 Miles run wearing a head torch, a guide leading the way. It's a magical experience.
Colorado
If you're lucky enough to be hitting the slopes of Colorado this winter, you'll find something new at all 21 members of Colorado Ski Country USA.
This season got off to a great start with huge snowfalls even before Christmas, so it's shaping up to be one of the best in years! Here's what's new:
If it's new terrain you're after, Winter Park is opening previously unutilised terrain in The Cirque Territory. The area is called "Jelly Roll," because of its rolling steep pitch and its ability to hold light, fluffy snow for days after a storm. Monarch Mountain, meanwhile, has done trail work on tree skiing areas, and at Echo Mountain, guests will see a re-route to make it easier for beginners to get to the mountain base. At Cooper there's new expert terrain in the Tennessee Creek Basin and Chicago Ridge area, and the second stage of Steamboat's $200 million transformation includes a new beginner area, Greenhorn Ranch, serviced by a new gondola, beginner lift and two carpets.
Colorado is famed for its abundant powder, but resorts take a belt-and-braces approach with Purgatory spending $1.25 million on snowmaking upgrades. Powderhorn has also been working on snowmaking improvements as well as adding a new beginner area lift. Eldora too has snowmaking upgrades and has spent $7 million on a parking expansion adding nearly 800 spaces.
In terms of new lifts, Arapahoe Basin has upgraded the Lenawee Lift to a high-speed 6-pack, and at Telluride a new high-speed detachable quad for Chair 9 cuts the lift time from 15 to 7 minutes while Loveland replaced their Lift 6 with a fixed-grip triple.
Purgatory has a focus on getting more people uphill, offering a Power Kids free season pass now up to age 12, and creating an uphill access pass for ski tourers in designated areas outside of operating hours.
Most Colorado ski areas also have state-of-the-art tech, and Granby Ranch has streamlined the guest experience with RFID lift access, in addition to a refreshed base lodge and updated wi-fi.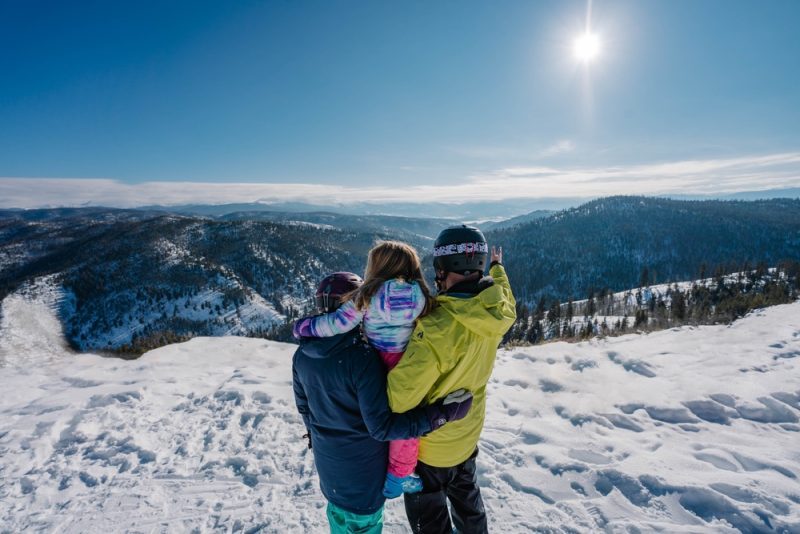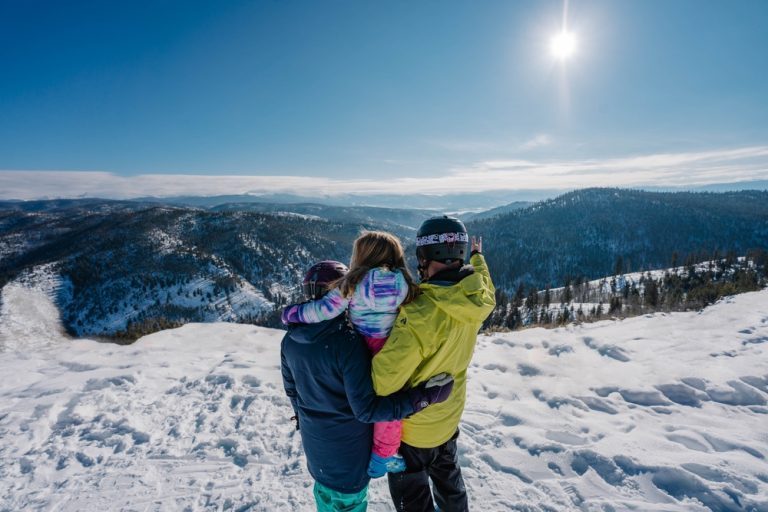 Other upgrades include a new ski school ski and snowboard yurt at Sunlight, and Aspen Snowmass has a new, all-electric 9,300-square-foot skier services building at the base of Buttermilk housing a ticketing office, rental and retail shop, ski and snowboard school, guest lounge and lockers. Howelsen Hill will feature a new tubing slope this season.
There are numerous events all season long, and at Silverton they're hosting a Big Mountain Women's Weekend featuring Krista Crabtree, offering phenomenal expert-only skiing, networking, inspiration, and education.
Finally, those big anniversaries include Copper and Telluride turning 50, Sunlight 55 and Eldora and Steamboat both 60. Not to be outdone, Steamboat's Howelsen Hill is a spry 107 years old this season, the oldest continuously operating ski area in North America. Colorado Ski Country USA itself celebrates 60 years of promoting and growing Colorado's ski industry.
#AMountainForEveryone
Banff & Lake Louise
The three ski areas of Banff and Lake Louise all have long ski seasons stretching to late April or well into May, making the famous ski region one of the best in the world for spring skiing.
The world-famous ski town is just a 90-minute drive from Calgary International Airport to Banff on the smooth, safe Trans-Canada Highway with no traffic and the spectacular Canadian Rockies towering up ahead of you. If you wish, you can explore the region car-free, thanks to a network of airport shuttles, ski shuttles and public transit, helping save the planet while giving you more time to take in the jaw-dropping views.
A SkiBig3 Lift ticket gives you access to 8,000 acres of skiable terrain, 29 lifts and 362 runs across Banff Sunshine, Lake Louise and Mt Norquay ski areas.
Banff Sunshine has the longest non-glacial ski season of any resort in North America, with 201 opening days planned this season, culminating in the famous 95(ish) annual Slush Cup pond-skimming contest on May 22!
Delirium Dive is Banff Sunshine's famous free-ride area, a cool "intermediate" between groomed runs and backcountry for those wanting to get into more backcountry skiing while still in a patrolled area.
Lake Louise is also open into May and is currently showing off its ever-improving facilities following the approval of its Long Range Plan by Parks Canada. Several new quad chairlifts have been unveiled in the past few years as well as another 480 acres of freeride terrain in West Bowl, and there's much more planned. West Bowl remains largely unexplored by UK visitors, but with its many (patrolled) glades, gullies, fresh powder and fun chutes, you can always find a fresh line here!
The third area, Mt Norquay, is only 10 minutes from the world-famous ski town of Banff, and is also known as "Banff's backyard". Being so close to Banff, it's ideal for families with kids and teens (who love the night skiing available here), plus it has the longest tubing lanes in Alberta! Afterwards, head to their Lone Pine Pub and celebrate with this season's new Norquay 97 Rusty Edges Amber Ale, brewed by Banff Ave. Brewing Co.
Whichever you pick (and you can pick all three during your visit!), you're skiing in Canada's oldest National Park and it's a unique experience. There are no condos or endless development up the sides of resorts – just fantastic skiing with unobstructed views. No forestry cutting, no mining, no development – just endless mountain vistas.
Banff and Lake Louise are authentic mountain towns with local culture and cuisine (not purpose-built villages). This destination boasts over 150 dining options and is building a reputation as a foodie destination, with eight great new dining options opened in the last two years alone.
Choose to stay in any one of more than 40 accommodation options from hostels to condos to premium suites to cabins and everything in between.
Springtime is a great time to visit as this is still Banff's low season (most visitors come in summer), but temperatures are warming and the days are getting longer, plus the skiing is great. No lift lines, no traffic, just skiing!
Arapahoe Basin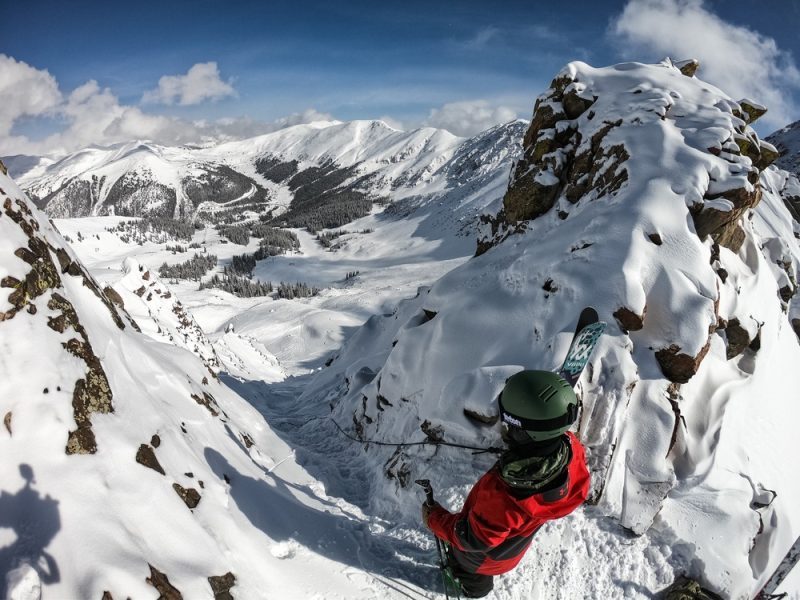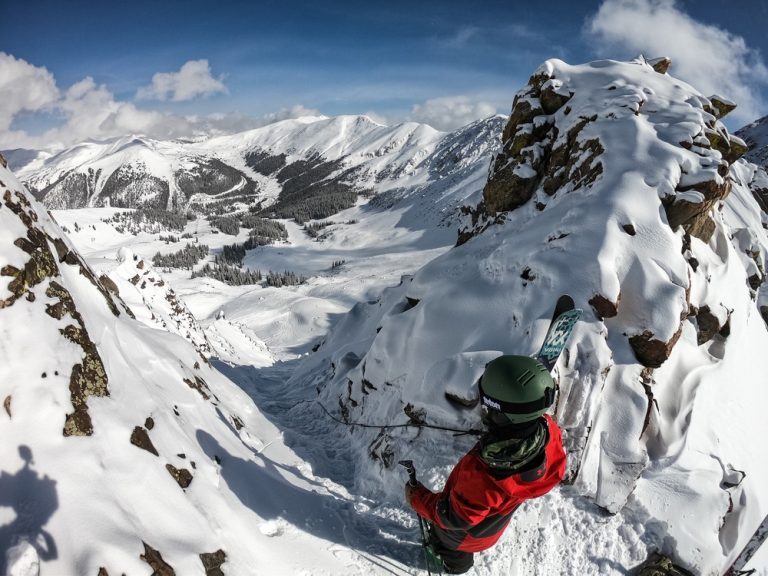 Colorado's Arapahoe Basin (or "A-Basin" to those in the know) always tops the world snow news in the early autumn and late spring when it's one of North America's (and indeed the whole northern hemisphere's) first ski areas to open and last to close each season. In fact it's so snow-sure it's usually open for around eight months of the year – that's around twice the average.
But those who know and love A-Basin know there's so much more to this classic Colorado ski area. The resort has some of the Best High Alpine Terrain in Colorado including the East Wall, Zuma Bowl and some great steep gullies.
The big news this winter is the cool new Lenawee 6-pack chairlift which speeds up the lift and reduces lift lines on this route, which is particularly popular in autumn and spring when Lenawee sees lines. This fantastic lift means skiers and boarders can now access two thirds of the ski hill more quickly than ever before.
The other big news for 2023/24 is the exciting news that Il Rifugios, the highest restaurant in Colorado, is re-opening, now with more capacity. This European-style bistro specialises in wine and charcuterie pairings featuring both imported and local-to-Colorado meats and cheeses. Guests can also enjoy soup, salad, flatbreads and espresso drinks. This restaurant concept was inspired by the breathtaking views of the surrounding mountains, reminiscent of the Alps.
Located close to Denver and on the Ikon Pass, A-Basin has a low-key vibe and limits ticket sales to make the guest experience the best it can be.