On a bluebird morning, our guide, Andrew Spragg, pulls up in a Toyota 4X4 and is quick to begin promoting the virtues of the area. ''This place has so much to offer,'' as he shifts transmission gears. ''Incredible snow in the winter, the accessibility to nature, hiking and the large number of bike trails in the summertime. Fishing is also great here,'' as he explained some of the reasons which lured the native Canadian to stay in the region more than a decade ago. ''I can go on, but you'll see shortly,'' he adds.
One glance from the top of Niseko and one can't help but notice the impressive Mount Yotei volcano, rising past the flatlands. The mountain is set in the middle of a protected National park, which bears striking resemblance to the famous Mount Fuji. The surrounding land is a rich agricultural area. On a clear day one can see the Japanese sea on one side of the mountain and the ocean on the other.
The area, located on the island of Hokkaido in Japan's north, combines two towns Kutchan and Niseko home to just over 20,000 residents, which is composed of some 10 per cent foreign workers who come mainly during the winter. It is easily accessible by shuttle or train from the Sapporo airport. Over time and as demand increased, tourism gradually expanded from the mountains to nearby golf courses and along the river to provide a year-round four-season offering.
Why is this area revered so much for its snow? Other ski resorts boast about ultimate snow records and similar snow conditions, but none can claim the consistent and steady powder conditions this region experiences. Call it the perfect storm but total accumulation consistently averages 15 metres or 49 feet of snow per year, with an average 166 operating days each season. This makes it unique in its own right.
According to the local Powderlife Magazine, six sided snowflakes contain low humidity and are extremely big and puffy, which contribute to a fast snow accumulation. Niseko benefits from a unique microclimate hovering over the mountains. Siberian cold air masses stretching on for weeks descend onto the Sea of Japan coming into contact with warm air creating an 'Ocean effect'. Hokkaido is not far north but is well positioned, 20km from the sea to feel the cold and be well within striking distance of the rising clouds that bring long and steady snowfalls to the region, which is one of the main reasons the area is popular.
Every year, since the resort area set up lifts in the 1960's, thousands of snow pilgrims have made their way, attracted by the deep and consistent powdery coverage, which remains its central and unrivalled attraction to this day.
Today the resorts operate under the banner of Niseko United, occupy different faces of the mountain Annupuri, Niseko Village, Niseko Grand Hirafu and Hanazono entirely depend on mother nature and do not use any snow-making equipment, have a vertical of 1,308 metres with a total length of 48 km in ski runs in which 16 are exclusively dedicated to powder skiing.
All offer approximately the same level of difficulty and a range of accommodation experiences throughout the mountain. It is relatively easy to get around. Plans to increase lift capacity in coming years will improve mountain accessibility from multiple points. ''Skiing here is exotic. Plain and simple,'' said one Australian foreigner who arrived for the start of the ski season. ''When you come here once you get hooked and look forward to coming back over and over again.''
Hokkaido experienced difficulties in the 1990's with the collapse of the real estate bubble, which led to a number of facilities being abandoned or shut. However, the influx of foreign investment since 2003 has become a magnet for international tourists from Australia, Beijing, Singapore and Hong Kong, who prefer the proximity in comparison to the long haul travel required to reach comparative resorts in North America.
Though some people fear the area may be losing authenticity due to acceleration in commercial real estate activity.
The sheer expansion of the area is impressive. Perched over a model of the new $500-million Hanazono Park Hyatt, a 100-hotel room and 110-condo resort, scheduled to open in a few weeks, it is clear this area is experiencing a seismic shift like no other.
Colin Hackworth, an Australian entrepreneur and representative, says there is a need to improve the ski offering particularly in the Asia-Pacific Market. 'There are more than 600 ski resorts in China and only a handful that can support the addressable market,'' he said.
With the Beijing Olympics in 2022 on tap, China is targeting to increase the number of its snow sport enthusiasts from 15 to 300 million people. 'These skiers are going to look for places to come skiing and naturally this area is well positioned. When you look around at China, Singapore, New Zealand, Australia, each of these locations is easily accessible for these markets," as he points out some of the plans of the new Hyatt residence hotel.
''You don't have to look too far beyond the panacea of hotel banners that are lined up or are interested in this place," he says. In 2020, the G-20 of Tourism is meeting at the resort, and recently the Ritz-Carlton has announced plans to build. ''Undoubtedly this type of activity will encourage other brands to undertake projects,'' he added.
The numbers speak volumes; just last year the towns received 59 new commercial building permit applications for new development. Year over year residential permits have increased by 130 per cent. Overall, land values continue to climb as the municipal roll call in Kutchan and Niseko increased by 58% compared to 1.2% for the rest of Japan.
The sudden rise in popularity is forcing the native population and local governments to find ways to work together and adapt a plan for this new reality. Visibly not everyone is on board. As we make our way to Kiroro, a nearby ski resort, protest signs are scantly planted voicing concern over a planned high-speed rail expansion from Tokyo to Hokkaido by 2030.
That opening would come in just in time for the Winter Olympics, if Sapporo is successful in its bid to host its first Games since 1972. As part of that plan, Niseko will host alpine events, open up a new gondola and create new skiable terrain to accommodate the new events.
But these changes are also forcing the different cultures to work together to find solutions. ''It used to be that a foreigner would get stopped by the local police and there was no way to provide interpretation services in English because no one could speak the language,'' said Aaron Jamieson local photographer and author. ''Now the local police force has officers learning English and able to start a dialogue with people. That's one big difference.''
Nonetheless, many agree, careful attention and respect to the environment is crucial if they want to avoid overbuilding like other resorts have done in Europe and North America. It appears there is a clear conscious and willingness to ensure both locals and operators maintain a sustainable habitat.
As the shuttle prepares to depart Niseko, our host provides last minute instructions regarding the stops we'll be making along the way to the airport. He summarizes the resort features in a snapshot and thanks us for coming. Then just before disembarking, he pauses and says ''Oh yes, just one last thing. See you again next year!'' Everybody smiles and claps loudly in approval looking forward to our next powder days!

Tips for and recommendations for the perfect Japan ski experience
Skiing in Japan isn't cheap but if you research things well in advance you can find comparable pricing similar to some of the larger global resorts. There's plenty to discover in this area and be sure to plan some time to include additional activities such as the onsens, cat skiing, guided off piste skiing. The quality of the food is exceptional. With the sea and cattle farms not far away, there is always a wide assortment of food around. As you plan you may want to consider some these suggestions:
Accommodation
Niseko Village Green Leaf: www.thegreenleafhotel.com/en/
Annupuri Iroha Hotel: www.niseko-iroha.com/en/
Hirafu Alpen Hotel: www.grand-hirafu.jp/winter/en/hotel/
Niseko Landmark: www.vacation.niseko.com/en
Tour Guides
Rising Sun Guides: www.risingsunguides.com
Niseko Black: https://nisekoblack.com/snowsports-landing
Dinning
Madriano: https://niseko-takahashi.jp/mandriano/?utm_source=tripadvisor&utm_medium=referral
Pizza and they make their own cheese on location. You can visit the cattle farm.
Moku moku Tai BBQ: http://www.niseko-ta.jp/resort/detail.php?service=4094
Located in Annupuri, family friendly restaurant offers an all you can eat bbq buffet.
Somoza: http://www.somoza.jp/
Somoza is a refurbished 150-year old farmhouse in Hanazono. It's a gallery and course menu featuring a farm to table menu.
Ryogoku Sumo Hot Pot: 0136-23-2535 (Please note, service in Japanese only).
An authentic sumo hot pot, located in Kutchan Town. The owner used to be
a sumo himself. The food portions are authentic and very generous.
Bi-on: www.bion2202.com
Japanese creative cuisine. Authentic bbq grill and a vast selection of high quality wines.
An-Dining: https://www.kiniseko.com/dining
Fresh high-end seafood with fine wines
Tsubara Tsubara: https://www.winedineniseko.com/niseko-restaurants/tsubara-tsubara
Traditional soup curry from mild to hot with traditional vegetables, chicken, seafood or beef. Located in Hokkaido, offers a traditional soup curry special dish.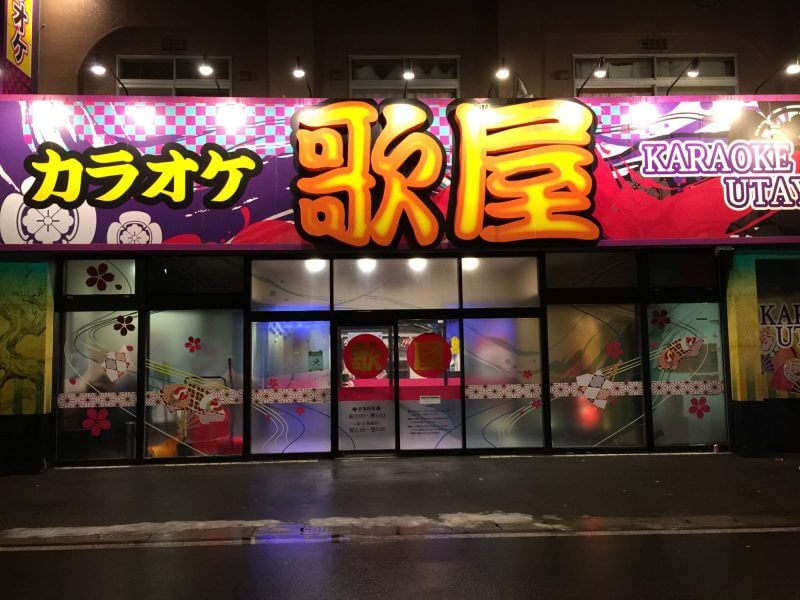 Drinks and nightlife
Niseko Tap Room: https://www.nisekotaproom.com/
Local craft beer perfect and rotisserie kitchen
Toshiro's Bar: https://toshiros-bar.com/
A trip to Japan is not complete without a sample of Japan's famous whiskies and uniquely designed bottles.
Karaoke Utaya Kutchan – 044-0053Kutchan-cho1-10-1 Kita 3 Jonishi +81 136-21-2088
In Japan, this is a must do evening's of great activities of Karaoke in nearby Kutchan.
Shuttle Service
Travel Alliance: https://www.nisekoareaguide.com/listings/travel-alliance-japan
Ski Rentals
Rhythm Japan: https://www.rhythmjapan.com/
Local Tourism
Niseko United: www.niseko.ne.jp/en/
All Photos Credit Frederick Wallace