It's been getting very warm at Kitzbuhel with daytime temperatures in the village in to double figures above Celcius.
It's been warm on the mountain slopes too, if not so warm and still dipping below freezing at night to produce freeze –thaw conditions.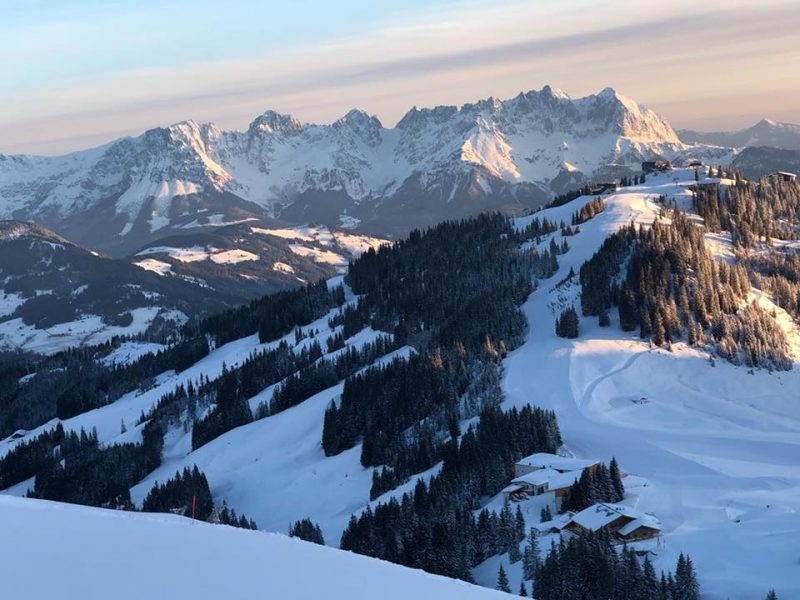 Unsurprisingly it has been too warm for any more snowfall, instead sunshine has been more likely.
Base depths remain healthy though at 75-150cm and most runs and lifts are open and operating with classic spring skiing conditions.
Kitzbuhel aims to stay open in to May this year.