This is the InTheSnow Christmas Gifts Guide, with our top picks to help you find the perfect presents for the skiers and snowboarders you love this year.
Drysure Boot Dryers £29.99
An easy-to-use boot dryer utilising silica drying beads to take the moisture out of your boots. No electricity is needed; just leave them in your boots overnight. Perfect for travelling or to leave in your ski boots anytime you're not skiing.
Falke Kids Technical Ski Socks £12
Why should kids have to compromise on comfort? Well, now they don't! A scaled-down replica of the popular adults' technical ski socks, padded on the shins, under the foot and on the ankle bones prevents rubbing and blisters and keeps your kids comfortable all day long.
Ski Angel Gel Shin Protector £20
Are you one of the unfortunate people who suffer from sore shins when you ski or snowboard? There's nothing worse! Now your guardian angel is here to bring you all-day comfort and protection – thick gel pads slide inside your socks, cushioning your shins from any pressure and friction that builds up in the front of your boots.
Gearup Ski Rack £19.99
Frustrated by a chaotic pile of skis that constantly falls over in your garage? Utilise these easy-to-install wall-mounted two- or three-pair ski racks, allowing you to hang your skis and poles to keep your ever-growing collection of skis tidy and free of damage.
Chilly's Bottles from £15
A stylish alternative to that plastic bottle, the Chilly bottle is a reusable lightweight flask that does a great job of keeping your water ice cold for up to 24 hours and hot drinks up to 12 hours.
Crab Grab Mega Claws Stomp Pad £14.95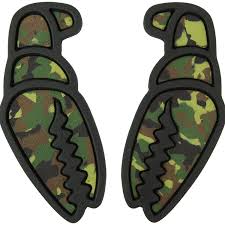 These peel-and-stick, textured claws allow you to customise your top sheet, giving you extra grip exactly where you want/need it. Whether you're looking todo some one-footed tricks', or simply looking to get off the chairlift without doing a groin splitter, Mega Claws are the perfect solution.
Line Skier Baby Onesie and Toddler T-Shirts £22
Now EVERYONE can tell the world they're a skier, or that they intend to be! Spread your love of skiing with these gorgeously cute toddler and baby Line Skier Tees, whether it's for your own kids or for your friend's newborn.
Ortovox Shovel Orange II £29.95
The Ortovox II has been designed using polycarbonate lightweight! This simply means it's super lightweight, and very strong. They have added an oval telescopic shaft which is ultra ridged for when you are trying to dig yourself out of the powder or even when you've found the perfect spot to build a kicker.
Burton Bullet Tool Red £17.95
The low-profile shape prevents impactful landings when pocketed, while a foldout handle provides maximum cranking power for tightening screws. Easy to operate with gloved hands and stocked with two-ended Phillips and flathead/Allen bits, as well as a mini binding wrench, all stowed securely inside the tool when not in use.
Burton Touchscreen Liner Glove True Black £20.95
With Screen Grab® technology that will never fray, wash off or wear out, you can control any touchscreen phone, music player or GPS without ever exposing your fingers to the elements. With DRYRIDE Ultrawick™ Silkweight fabric, your fingers will remain warm and dry all day long.
Coal The Uniform Beanie Heather Grey £23.50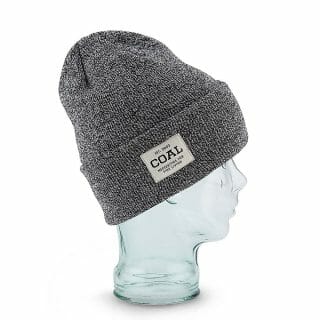 A staple for everyday wear – a traditional fold-over beanie with a custom woven patch at the side. Guaranteed to keep you warm and cosy in even the coldest of conditions.
Burton Burke Hood Helmet Fit £27.95
The Burke Hood fits snugly over your helmet and can be adjusted with drawcords under the chin. With its DRYRIDE Ultrawick fleece lining, the Burke hood will keep you both warm and dry. Finally, a hood without the whole hoodie.
Burton Party Snowboard Socks Wings £19.95
Merino wool blend ensures that while your feet remain warm, they also remain dry as they wick away any moisture created by shredding. The rider-specific support and no irritation seams mean that your feet will be happy as can be, allowing you to shred from dawn till dusk.
Sinner Nordic Hat £15
This chunky, hand- knitted Sinner Nordic hat is sure to keep your head warm as well as make you look great during the winter months. Great fit and a soft fleece lining for comfort. Finished off with a big pom at the top.
Sinner Canmore Gloves £30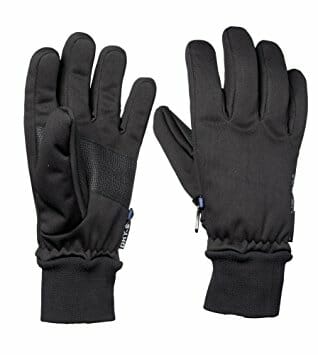 Ideal for lightweight coverage during the winter, this versatile polyester Sinner Canmore glove provides ample dexterity and a comfortable fit. Waterproof at a water column of 10,000mm, this glove easily keeps you dry during skiing or snowboarding. A rubber strip on the palm and thumb provides extra grip.

LEGO® Tec Jaxon One-piece Suit £79.99
Great protection from the elements whether you want to make snow castles, go tobogganing, ski, snowboard or even walk the dog. LEGO® Tec clothing has loads of features to keep your children smiling all day long. Waterproof outer fabric, cosy and warm fleece liner, extra-long zip to combat dressing battles and of course a safety break-away buckle on the sleeves to attach to your gloves.
Patagonia Black Hole Duffel Bag £109.99
One of our favourite travel bags – lightweight to combat cheap airlines, comfortable backpack straps for easy carrying and bomber fabric for multiple adventures, whether it's the Alps, the Andes or the Kalahari, this will be your dependable partner for a week of travel.
Hestra Sport Classic Hairsheep Wool Tricot Gloves £60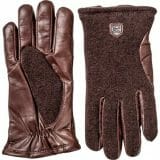 These gorgeous gloves will be your go-to winter buddy, whether you're out in resort or driving your car. Soft leather palms will mould to your hand, giving you impressive comfort and grip, and the wool lining gives you all-winter-long warmth. A great present for the skier who has everything!
Full Tilt Growth Spurt Junior Ski Boot £99
Who says kids can't have their own ski boots? With boots that grow with their feet, there's no excuse! Cleverly designed to adjust over three sizes, now your kids can have their own boots too. Comfortable, happy kids and no more hire-shop mayhem!
Burton Grace Tech Flannel Women's Shirt Cally Plaid £74.95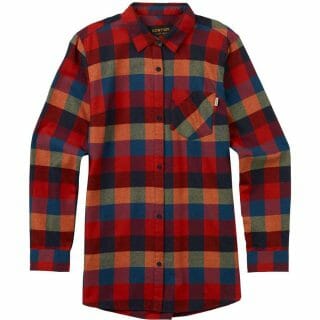 Cut from a premium cotton and PrimaLoft® Performance fabric blend, which equals superior quick-drying, easy-breathing comfort. Features a flattering fit, single chest pocket and a back pleat. This is a great mid-layer for on-the-mountain comfort but looks equally at home on the streets of the UK.
Burton Bonded Crew Monument Heather £64.95
Wearing your regular crewneck seems like a great idea, until it gets wet, stays wet and chills you to the bone. The Burton Bonded Crew, with its DRYRIDE Thermex™ bonded fleece is highly breathable, quick-drying and warm. Riding, hiking or hanging, this bonded crew delivers.
Dakine Low Roller Snowboard Bag 165cm Field Camo £89.95
The Dakine Low Roller holds two boards (one with bindings mounted) or two pairs of skis upto 165cm. Keep your gear protected with durable tarp liner and 360° padding, and a separate removable boot bag to keep your gear organised. Durable wheels plus an end handle make this bag manoeuvrable, even when fully loaded.
Dakine Heli Pro DLX 24l Backpack Inferno £89.95
The Heli Pro 24Lis perfect for crossing over from the resort and into the backcountry. With a fleece-lined goggle pocket, back-panel access to the main compartment and a front access pocket designed to hold a shovel and snow tools, you'll have all the gear you need.
Burton Free Range Mitt True Penny £74.95
Gnar Guard Leather and DRYRIDE Membrane 2.0 waterproofing plus anergonomic pre-curved fit deflects foul weather and offers superior flex and feel, while Screen Grab® lets you text, post or snap pics without exposing your hands to the cold.
Forcefield Limb Tubes £60
Lightweight and breathable tube style sleeves fitted with CE level 1 Isolator elbow or knee armour. Dual adjustable retaining straps for extra security. The armour is removable allowing the tube to be machine washed for prolonged freshness.
Forcefield Slam 1 Shorts £90
Designed specifically for snowboarders and skiers to protect the lower back, buttocks, coccyx and hips, and to provide comfort and flexibility. They combine the finest high performing technical fibre and new ergonomic armour shapes
Burton Reverb GORE-TEX® Women's Mitt Choo Choo/Mood Indigo £59.95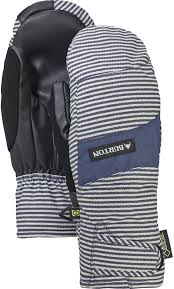 The Burton Reverb GORE-TEX® Mitt is waterproof and windproof with sweat-venting breathability. Text or film your friends with the touchscreen compatibility of Screen Grab® built right into the fingertips, and warm up the coldest days with Thermacore™ insulation.
Dragon NFX Goggle Murdered with Dark Smoke Lens £94.95
With its distinctive thermo-formed cylindrical lens, the revolutionary styling ofthe NFX goggle took Dragon's patented Frameless Lens Technology in a different direction, mixing a classic flat-lens look with cutting-edge aesthetics and flawless function. Offers superior peripheral vision and great all-day comfort.
Cab9 C9X Sunglasses £38
Cab9 Eyewear's bestselling premium model, the C9X, is moulded from TR90, a material that's incredibly durable, lightweight and flexible. It comes equipped with polarised lenses providing full UV protection and, true to the Cab9 ethos of making affordable quality eyewear, they've kept the price to an unbeatable £38
PALA Neo Crystal Blue £65
The gift that keeps on giving! Not only will these pale crystal blue wayfarers with mirror polarised lenses give a great touch of style on the slopes this winter, you'll also be giving a pair of spectacles to a person in Africa.