Two of the UK's indoor snow centres have switched to electricity generated from renewable sources.
The centres at Castleford in Yorkshire and at Milton Keynes run by Snozone, have been working with Cardiff-based energy management consultancy Amber Energy since last year to assess energy use needs and options, and are now moving forward they will be using zero-carbon, 100% renewable power.
The indoor snow centres, due to re-open next week, are now powered by hydro, wind, and solar- electricity supplied by Bryt Energy, a zero-carbon business energy supplier.
Amber Energy has been a strategic partner of Snozone's in the UK since 2020, helping it to assess the energy sustainability potential of its venues, and amber energy will continue to support Snozone as it prepares to reopen its UK venues when national lockdown restrictions ease.
"Snozone is a principles-led company that shares our passion for better business practices, and its shift to 100% renewable electricity is testament to this," said Tom Hooper of Amber Energy.
The centres are the latest of many indoor snow centres around the world that have moved to fully or largely using renewable power. In Germany and the Netherlands some huge centres with 500-metre long slopes have covered their rooves in solar panels to make them almost energy self-sufficient.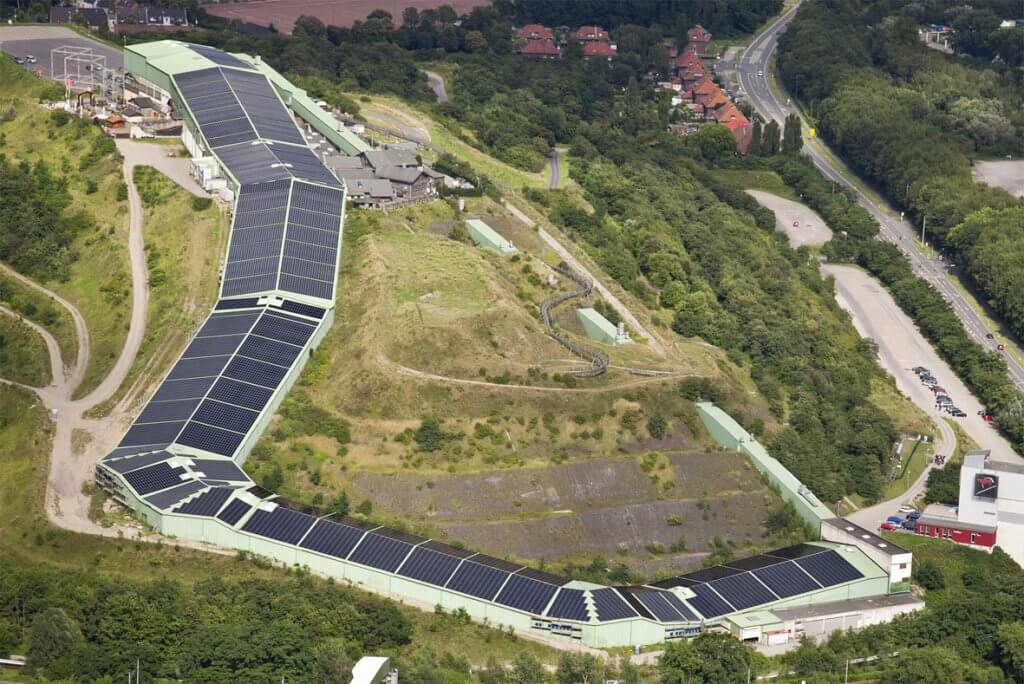 (Germany's Alpin Centre has one of the world's longest indoor snow slopes and it is covered in solar panels)