We bring you a round up of the best skis all mountain skis for 2022.  Whether you are a piste skier or you are riding the whole mountain, you will find a ski to suit you.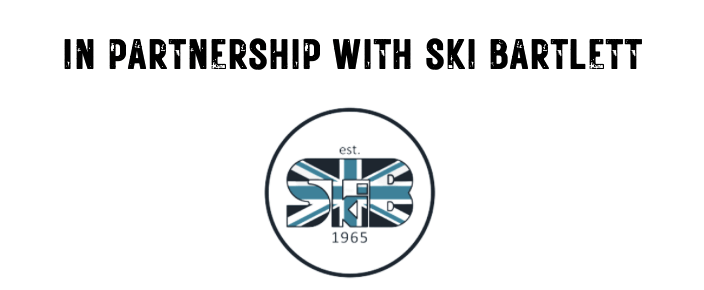 Faction Agent 4 POW Collab Skis – £729.00
A special limited-edition project built in collaboration with 'Protect Our Winters' (POW)  featuring recycled sidewall, base and top-sheet material; a sustainably sourced wood core and a plant-based resin. The unique graphic is designed by Swiss-based Faction & POW ambassador and artist, Simon Charrière, who will use this ski as part of a special animated film project coming out in autumn 2022… buy a part of art and style.
Scott Pure Mission 98 Ti – £579.95
An all mountain freeride ski inspired by big mountain skier Jérémie Heitz' skis. A very accessible freeride ski that's built for all-mountain, all-conditions adventures. Whether you want to cruise or charge off-piste, or flow fluidly from edge to edge on piste, these are totally forgiving and flattering but also work superbly for an expert freeride skier. The Scott Mission is back; where will you take them…?
Armada Stranger Skis – £559.95
Imagine a ski that can carve down a piste, have fun in the park and jib on any side-hit you see whilst playing down the mountain. If you're a freestyle-minded skier who wants to ski with this kind of mindset on all terrain all over the mountain, with all levels of skiers, then these truly are an ultimate one-ski quiver.
Atomic Bent 90 Skis – £399.95
One of the best 90mm skis to come to market in years. Strong and stable, poppy and lively. A very playful ski that would be at home in the park, on the piste, off the piste or out on a tour. A great freestyle ski but also a fantastic all-mountain ski.
They're light and playful, allowing you to really feel in control and at the same time feeling like they're heading out for some fun. Bouncing and popping off everything in sight, these will make you smile whether you put a touring or alpine binding on and take them into their natural playground, wherever you choose that to be. A true all-rounder that will suit all skier levels.
Armada Locator 104 skis – £644.95
A very lightweight freeride touring ski for those of you who want a dependable, do-anything-kind-of-playful touring ski. Taking you on tours to hidden huts or through pillows of pow. Roll them on an edge and slash them sideways, these lightweight playful skis will give you predictable performance in all conditions with a soft-snow focus.
Atomic Maverick 88 Ti skis – £574.95
A great all-terrain ski that feels really balanced and easy to ski, but packing a little punch for those blue sky days when you want to charge hard with friends! Whether you pair this with a traditional binding for all-mountain skiing, or a hybrid Shift binding for days when you feel like touring, these allow you to ski the entire mountain and have fun doing so.
Atomic Redster Q5 Skis with binding – £469.95
Punching way above its station, these skis will cruise with flow down the pistes, eat up choppy snow for lunch and grip like they mean it on ice. Whether you ski slow and steady as an intermediate skier or wind these up to high-speed carved turns, you'll find it hard to out-ski these skis. A superb all-mountain ski that will be forgiving and developing at a lower level, helping you to progress to higher speeds and confident, feel-good smiles. These really are a ski that will grow with you whatever level of skier you are.
Scott Superguide Freetour Touring Ski – £619.95
The holy grail of backcountry skiing – a ski that's light and agile for the skin up, with a no-compromises approach to their downhill performance. Carbon/Aramid fibres stiffen the ski for performance and grip without adding weight ,and their three-dimensional sidecut gives you a versatile feel for all types of terrain. Whether you take this touring weapon down a tight gulley or open it up on an open powder face, these will be your dependable partner for back-of-beyond missions.
Atomic Backland 95 Touring Skis – £449.95
A superb lightweight ski touring ski that has a great ski-everywhere feel for both hard-packed snow and soft floaty powder. Its HRZN tech-tip technology gives you increased float in powder and power to charge through choppy snow. This may be a lightweight ski but it doesn't compromise on its skiability on piste, on a tour, or in soft snow – a superb lightweight one-ski option.
Rossignol React 6 CA Skis with bindings – £414.95
A superb, easy-feeling piste ski for intermediate to advanced level skiers. These will allow any intermediate skier to progress steadily and any advanced level skier to feel they have a lively feel good everyday ski under their feet. A very forgiving and predictable ski that will keep you in balance and help you develop positive turns from edge to edge. A great confidence-inducing ski for those of you who still need a little help with their skiing.