The right ski can truly ramp up your day on the slopes, so it's key to find a ski that suits you. Whether you're after a responsive ripper or a serious charger, here are our picks of the best men's skis for 2022.
K2 Disruption SC Skis | £539.95

With 'Dark Matter Damping' and carbon reinforcements the Disruption SC is built to excel at speed in short to medium size turns. Silky smooth from edge-to-edge, anchoring you to the ground with impeccable edge grip. These are the kind of lively piste skis that will suit high performance skiers, as well as instructors and coaches. Disrupt the status quo and shred your short turns in style.
Line Blade Skis | £644.95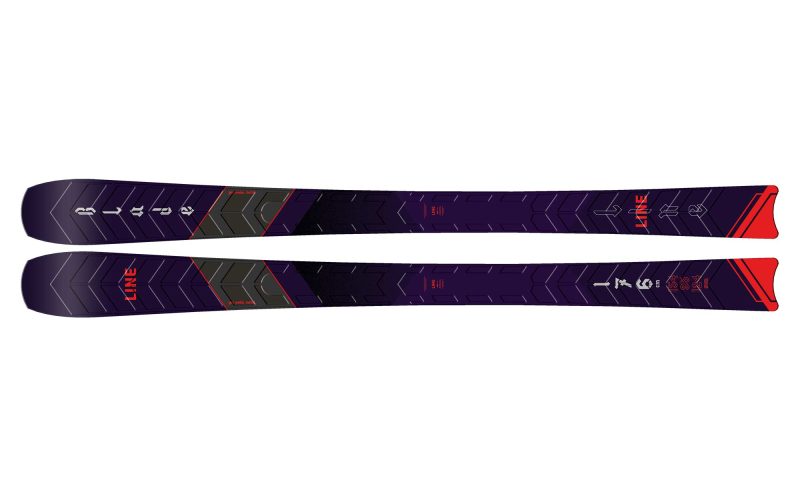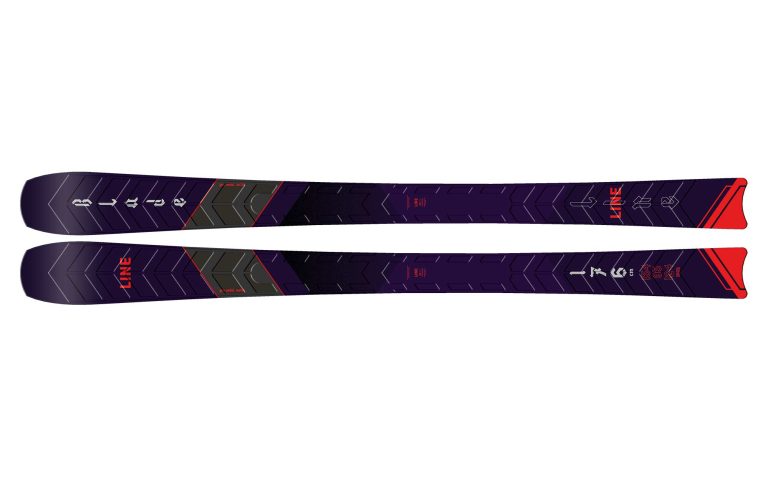 A true all terrain fun filled carving ski made for those of you who want to carve trenches, olly off rollers, and spend the afternoon hunting jumps and powder. Made with Gas Pedal Metal, a new Cut-out Titanal Layer which spans the width of the ski to give you direct edge grip that race skis can't even challenge. Its massive 140mm wide tip also allows you to have impressive performance in the powder. An immensely fun one ski quiver for whatever the mountains throw at you.
A new iteration of the award winning Kore range of skis. Now with 'progressive chamfer' on the top sheet giving them a lighter feel to make turning quicker, easier and more playful. Their on-piste grip and hard charging feel is impeccable, but slow it down with the family and they'll manoeuvre with ease. Powder, piste, hard snow and soft, the Kore range of skis has now got even better.
An ambitious eco ski project in collaboration with Protect Our Winters (P.O.W.) has finally come to fruition – creating a unique eco-conscious ski that is fully aligned with P.OW.'s climate recommendations, as well as Faction's need for high-end quality and performance. 10% lighter and softer and 20% less carbon footprint than it's standard counterpart. Put on a touring binding, utilise your own human power and maintain your eco-conscious when you're slaying the epic pow. Limited edition, only 250 pairs available, get them if you can! 
Lighter carbon mesh in the tips and tailored titanal metal, adapted to each ski length, helps make the new Mantra M6 more agile from turn to turn, more controllable, but also more directed performance onto an edge. With its added 3D radius, tighter under foot and more open in the tip and tail, you can easily adjust your turn shape for whatever terrain is in front of you. Every time a new Mantra appears on the scene it's a ski test winner and this model is no different, more versatile than ever and winning more awards to match.
When soft snow is in short supply, turn to the Mindbender 90Ti. This is a ski that has the precision edge hold you need to dominate the hardpack but is still wide enough for forays into the ungroomed.
Billed as a playful ski that has no speed limit. This is our kind of ski! The shape of the new Impulse range of skis gives you added manoeuvrability at speed and a strong and sturdy underfoot feel for ice and rapid off-piste adventures. If you're after a ski that can ski equally well as a solid freeride ski or a touring ski then these could be your match. For those of you who need playful planks that can charge on command.
The Disruption MTi is an aggressive ski designed for experts who wanna go fast. A medium-length turn radius, Titanal I-Beam construction and Dark Matter Damping combine for a quiet and smooth ride that inspires confidence throughout every turn.

Designed as a modern resort ski, combining playfulness, carveability and float off-piste. They're quick from edge to edge and feel like a slalom race ski on piste, but elongate that carve out and you'll be touching the snow and making troughs. The wide tip and swallow tail give you a surfy playful feel off-piste. With their distinctive good looks they will surely turn some heads and not just because of the ski, but the way you'll be skiing on them! 10-out-of- 10 smile factor coming up!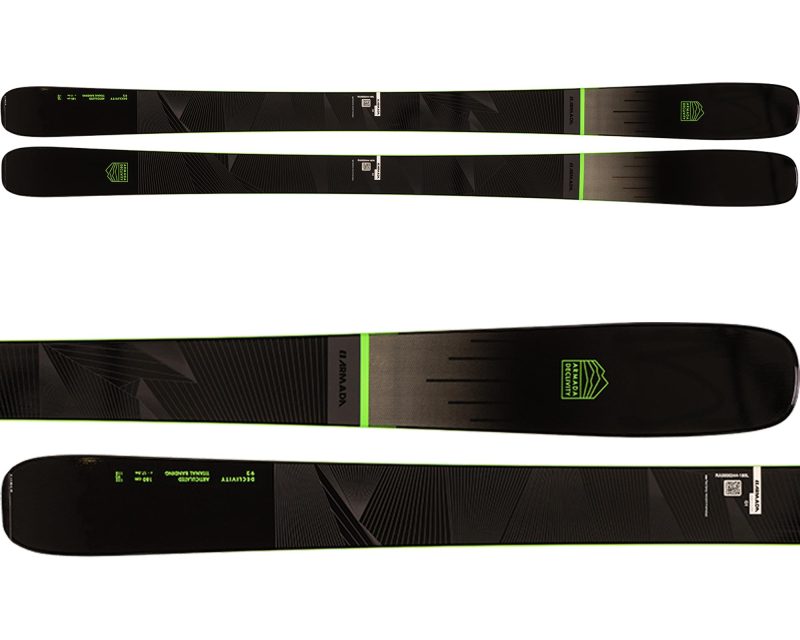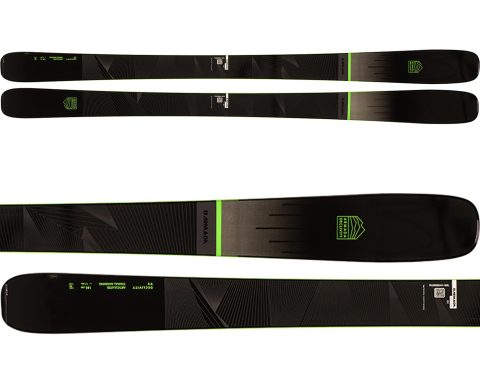 Armada aren't known for using metal in their constructions, usually preferring more playful characteristics to shine. Howver, with the brand-new Declivity range they're changing that very successfully. Thanks to a clever build using Titanal with cut-out sections, the 92 Ti has the performance on hard snow which doesn't affect the handling in soft conditions. As it isn't as stiff as other skis with metal, you can keep a serious carve while maintaining that playful feel, helping make this one of the best all-mountain options we've tried.
View more gear reviews here.