Japan is the dream snow destination for any avid skier or snowboarder.
With dry and fluffy snow falling consistently throughout the winter season, resorts like Niseko offer one of the best guarantees at those famous fresh tracks.
So you've done the hard part, planning where to stay in Niseko and how to get here, and you've finally made it! The heavens have delivered and you're all set for your first day. But where do you go? Staring at the trail map for the first time can be daunting, but don't worry; we've got you covered.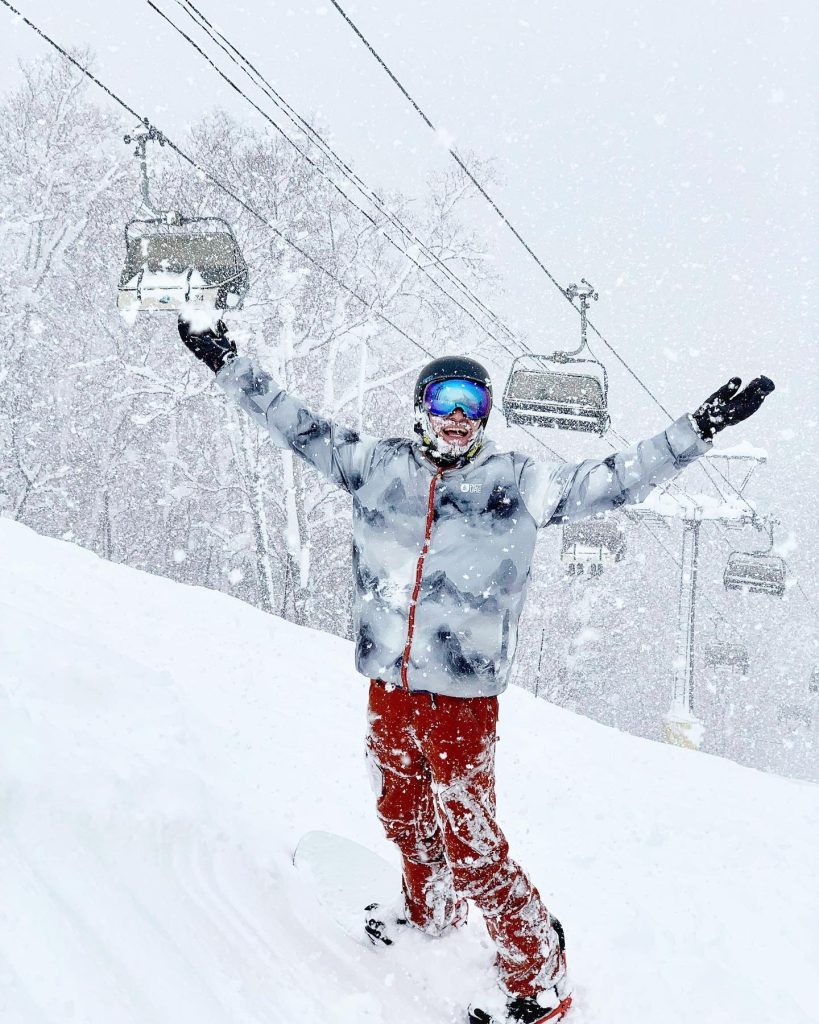 First and foremost, it sounds obvious, but you should just head literally straight down. After a storm there is an abundance of powder snow everywhere. In the resort areas only the more mellow runs are groomed, and as this takes place during the night, there can still be a good layer of powder on top. With a nice smooth base underneath, this is the perfect powder introduction for the uninitiated or those still warming up their legs. No chance of getting stuck in waist deep powder (we've all been there!), or losing your bearings. Why waste time heading to terrain further afield, when sometimes the path of least resistance is best?
Strawberry Fields
For those looking for the really deep, we start to head into the land of off-piste, where dreams are made! Anyone who has heard of Niseko has undoubtedly heard of Strawberry Fields. Accessible right off the top of the Hanazono 1 chairlift, this powder playland is a firm favourite for locals and tourists alike. Covering a large area, you can either choose to drop straight away, or traverse further around to some slightly steeper terrain. Pillow lines and drops are all on offer for those more adventurous riders, otherwise mellow lines through the trees should be enough to satisfy. All lines lead back onto the ski runs, so it is impossible to get lost, and means you can quickly get back to the chairlift for run number two!
Mihirashi
Grand Hirafu's answer to Strawberry Fields. Mihirasi can be accessed from the top of the Hirafu Gondola, either from the top of a very short hike, or by riding back down underneath the gondola itself. The accessible terrain here is vast and you could ride it all day without ever doing the same run twice. Choose to go left for a shorter run, or right for a longer, more mellow line. There is something for everyone here, with tighter tree lines accessible for those more nimble. All lines lead onto the famous Holiday cat-track, so snowboarders be prepared to potentially one foot skate a short distance on the flattest spot. Don't worry though, it's definitely worth it. With the run being longer than most, and the accessible lift being a gondola, this is often a great choice for those very windy and cold days. The things we do for powder!
Super Ridge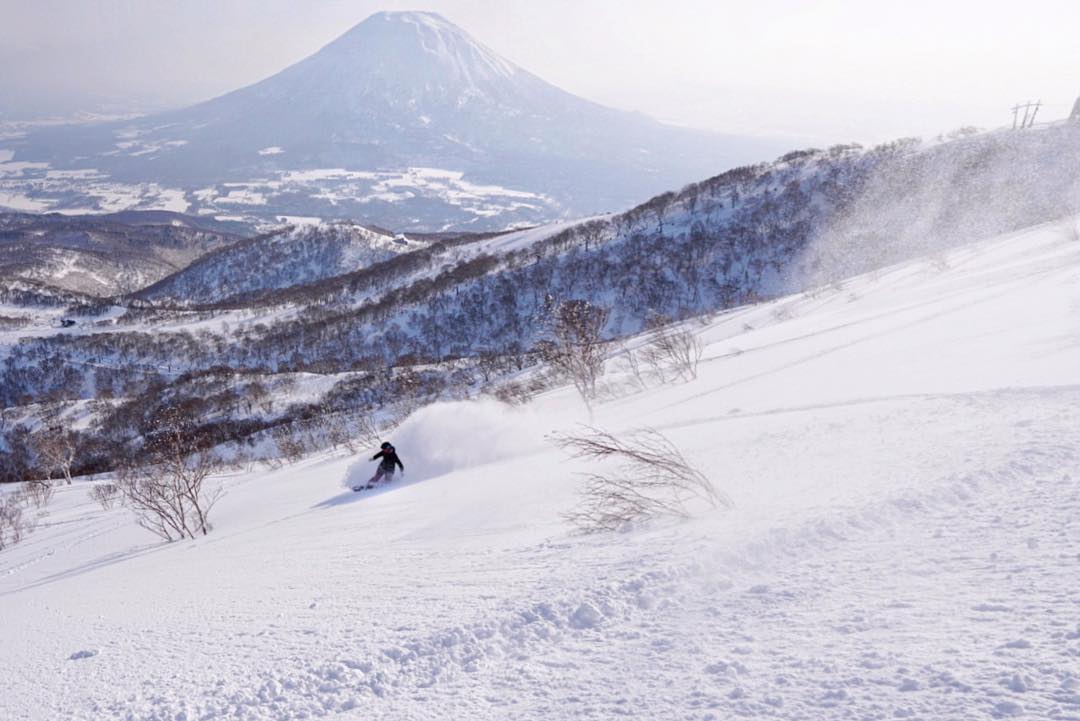 Another excellent area accessible from one of the bottom chairs is Super Ridge. Loop down back underneath the Centre Four chairlift in Grand Hirafu and you'll find yourselves in the trees. Much like Strawberry Fields in Hanazono, you can traverse along as much as you like. Be careful not to go over into the next valley though, as this is a permanently closed area. Super Ridge is the textbook definition of short, but sweet. Dropping early and following the same line as the groomed run will provide the most turns, but traversing around does open up some wonderfully steep terrain. For those who like speed, it will certainly please. A quick ride out back to the lifts means you can lap many times in a short period. With the whole area viewable from the lift also, you can spend the ride up discussing your next line!
Superstition
A firm favourite with Niseko locals is Superstition in Niseko Village. Now you have to work a little more for this one. The Niseko Gondola ride up can be long and afterwards there is a short hike up again to access the top of the run. With limited signposting though, it is certainly easy to miss. This creates the situation where 90% of skiers and snowboarders will miss this area completely, which to be honest we aren't too angry about! The run itself is wide open, leaving it up to the rider to choose their exact line. Not too steep, but not so much that you have any problems keeping your speed. On a day after a storm, it really is some of the best riding Niseko has to offer, and will have your legs giving up long before your desire. Good powder lines can even be had all the way down to the resort base, beyond the end of Superstition. We don't want to give away too much though, so we'll leave it up to you to explore.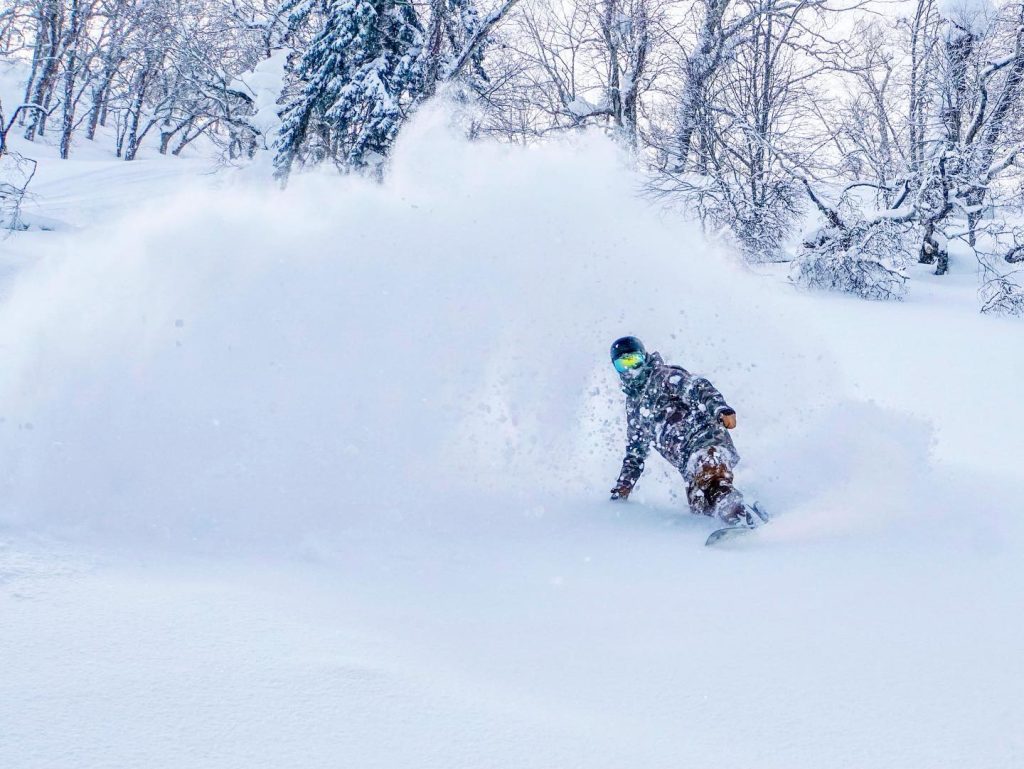 Mt Annupuri Peak
Hiking up to the top of Mt Annupuri and riding through the gates all the way down is considered by many to be peak Niseko (sorry!). As the name would suggest, this is some of the hardest terrain to access. Not due to any dangerous features, just for the length of the journey! From the base of Grand Hirafu, you need to take three lifts just to get to the entrance of the gate. From there a twenty minute walk still awaits you to get to the top. The peak is a popular spot though, so a good bootpack trail is normally already in place, making life a lot easier. Don't be ashamed to take a break on the way up, or at the top; you still need energy to ride down afterwards! If you time the weather right the views from the top can be spectacular and very much worth taking a good camera if you have one. Unfortunately with consistent snowfall comes consistent cloud cover, so clear days can be few and far between during the middle part of the season.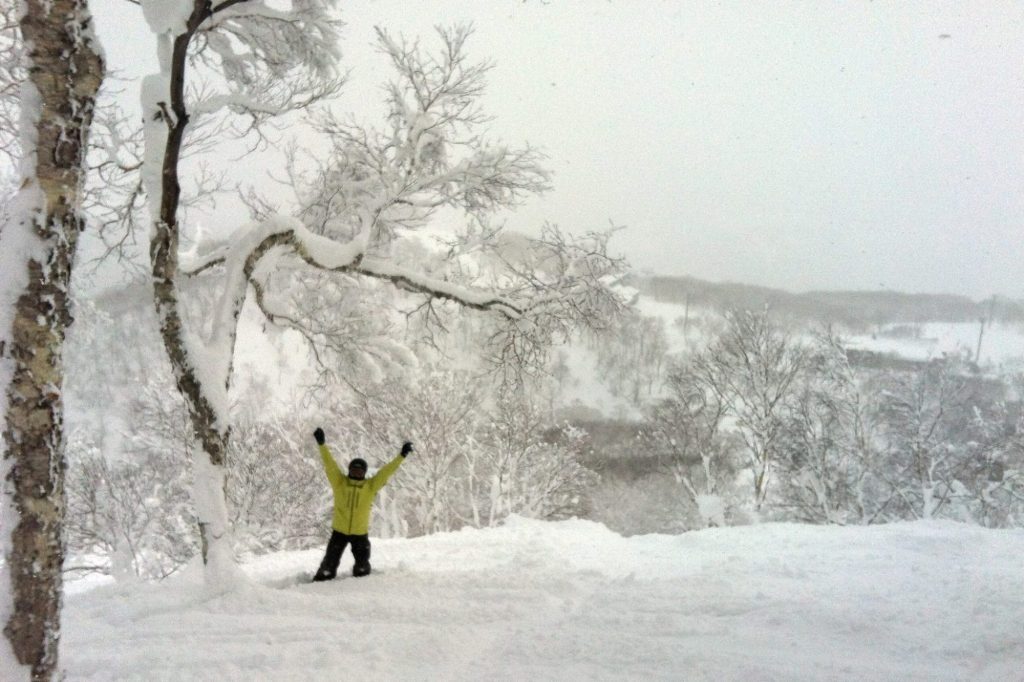 In terms of runs off the top, the selection is almost overwhelming and your final choice will likely be determined by where you want to end up. Although accessed from the Grand Hirafu resort, both Niseko Annupuri and Hanazono resorts are accessible from the peak. For the sake of ease, we would suggest heading down towards Hanazono. The whole face is skiable and no matter how far along you venture you will end up on a cat-track, from which you can walk back to the Hanazono ski area. On a good snow day there is nowhere better across any of the four resorts. Open powder fields, tree runs, drops and natural half pipes make up the terrain on the way down, and you can be as adventurous as you like. You may be cursing the Gods on the hike up, but we guarantee once you get down you'll be debating doing it all again!
With the Niseko United area made up of four individual ski resorts, it is impossible to include all the best powder spots in one guide. The good news is that with some of the most consistent powder snow conditions in the world, whichever resort you end up at though, you are bound to find good turns.
That being said, having a little inside knowledge is always a plus, and booking with specialists like Japan Ski Experience can ensure you have the best local advice at your fingertips!