With almost non-stop snowstorms hitting California through February, at least one of the state's resorts says that the month is now the snowiest ever in its history.
Squaw Valley reported about a week ago that it had had more snowfall than in any previous February in its 70-year history, but on February 26th announced it had had more snow this February than in any previous month. It had hit 286 inches (7.3 metres) of snowfall in February, officially its snowiest ever month.
It then received another 51cm (20 inches) of snowfall by the morning of February 27th  taking it to 7.8 metres, or more than 300 inches.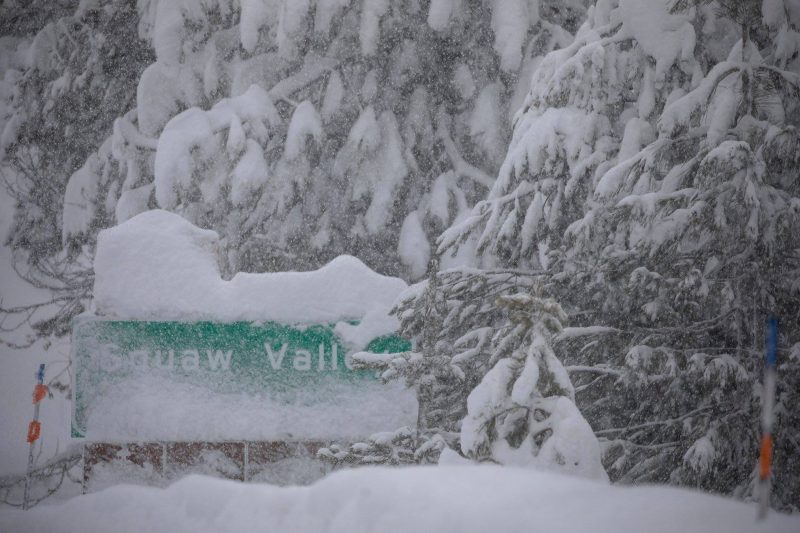 Squaw has in fact received over a metre of snowfall in the past 48 hours and now has 550cm (more than 18 feet) of snow lying on its upper runs, the second deepest base in North America and the third deepest in the world at present.
Another 13cm (five inches) is forecast to fall on February 28th, with a lull on March 1st before the snowfall is due to resume at the weekend.
Mammoth Mountain, which also reported it has broken its all-time February snowfall record about a week ago, has the deepest base in North America at 5.7 metres/19 feet and has announced it will be staying open to July 4th this year.
Whilst the snowfall stats are staggering all the snow, often accompanied by very strong winds and sometimes causing power failures has caused lot of logistical issues across California's mountains as ski areas battle to keep skiers safe and re-open terrain as soon as they're able to do so.