With the UK suffering from record-breaking temperatures this week, it's not just us humans feeling the heat! As a result, the UK's longest indoor snow slope, Chill Factore, yesterday opened its doors to dogs seeking a break from the scorching weather, giving them a chance to frolic in the snow instead.
Keeping pets cool in the heat is essential and the RSPCA has been urging dog owners to be aware of their pets' needs in this weather, in particular not leaving dogs in hot cars. They warn that "not long is too long" when it comes to leaving your pooch in your vehicle.
Chill Factore began their special doggy chill sessions last year and they were immediately well received. People absolutely loved seeing dogs and their owners enjoying the real snow together and cooling down away from the rising temperatures.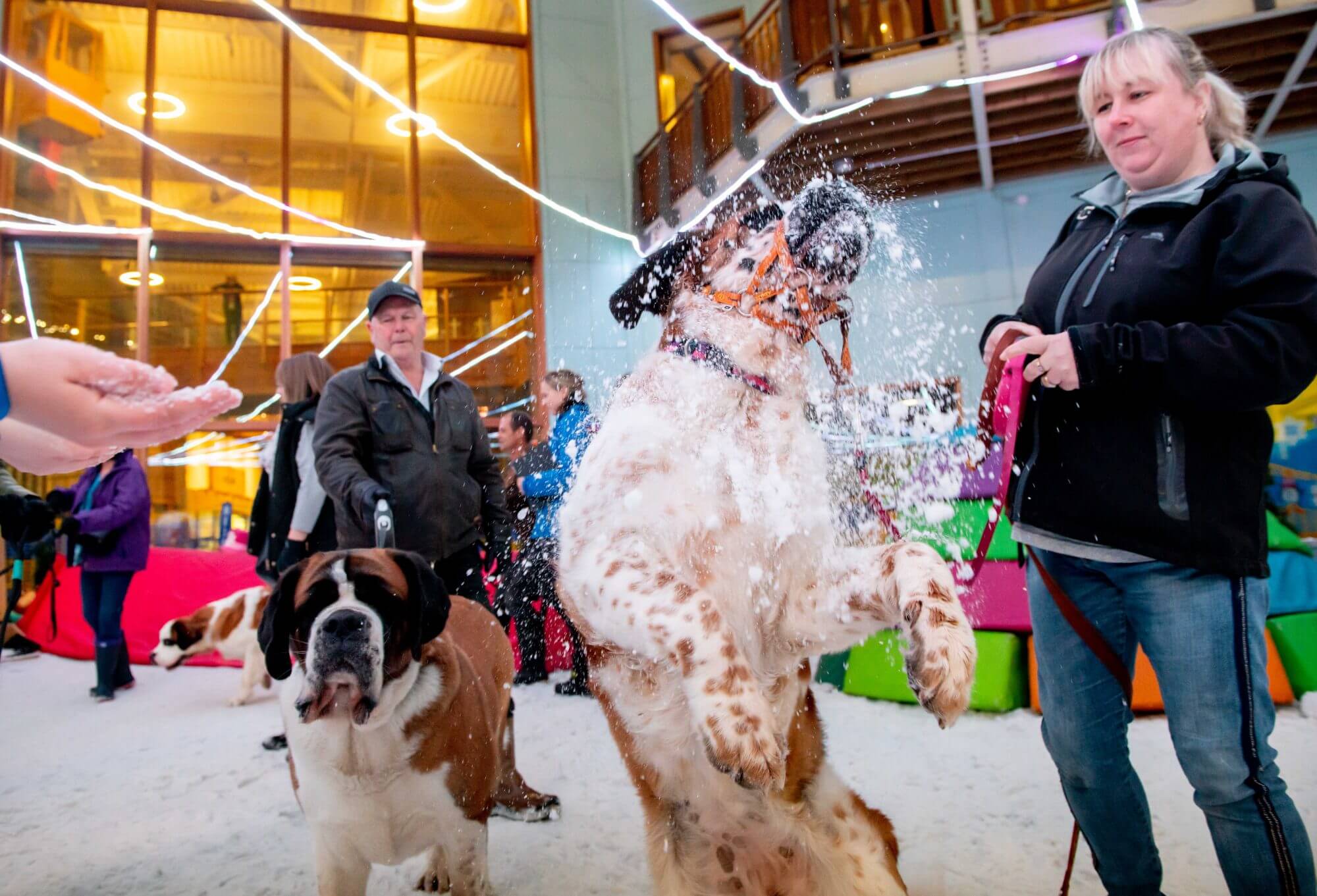 Chill Factore also invited guests to make a £5 donation to Manchester and Cheshire Dogs' Home for every dog that attended. Explaining why dogs need to keep cool on hot days, Steve Mapley, Home Manager from Manchester and Cheshire Dogs' Home said, "Unlike humans, dogs can't sweat through their skin, so they rely on panting and releasing heat through their paws and pads.
"Once a dog shows signs of heatstroke the damage is already done so it's important to prevent this and keep them cool."
Doggy Chill Zone – Chill Factore

Chill Factore opened up their slopes to dogs to escape last week's heatwave and they look like they were having the best time! Anyone else think this should be a regular thing during hot summer months!? Read more ➡️ https://www.inthesnow.com/doggy-day-care-chill-factore-opens-its-doors-to-dogs-on-hottest-day-of-the-year/

Posted by InTheSnow Magazine on Monday, 29 July 2019
Dog owner and Chill Factore CEO, Morwenna Angove said: "We were pleased to be able to offer a cool haven for our four-legged friends in and around Manchester.
Quite often a pet is also considered part of the family, so by opening Chill Factore to dogs too, we provided a destination that really did welcome every member of the family."
Kept at a cool -3 to -5 degrees, Chill Factore was the paw-fect place for furry friends to take a break from the heat.